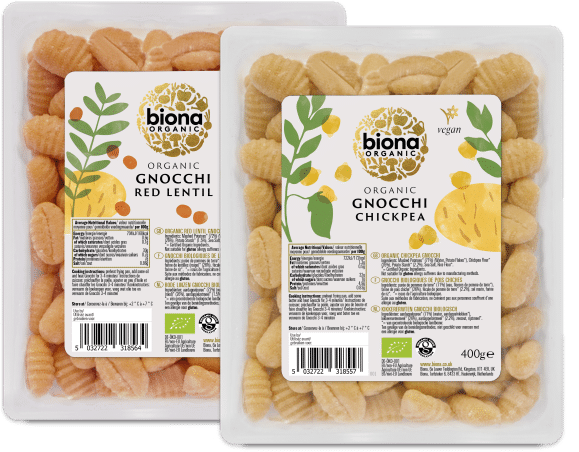 New to the Biona Pasta range, both the Biona Organic Chickpea Gnocchi and Red Lentil Gnocchi are made using the perfect balance of the finest organic potatoes and chickpea or red lentil flour to create a slightly nutty, quick-cook pasta.
Packed with legumes both are a great source of plant protein. They also address free-from diets, including wheat-free, dairy-free and vegan.
Biona Organic Gnocchi is chilled and ready to eat. Simply fry in oil for 3-4 minutes until crispy on the outside and enjoy their fluffy texture alongside braised cherry tomatoes and fresh basil.
See us on stand P26 at Natural & Organic Products Europe, 3-4 April 2022, ExCel, London, UK.
Windmill Organics
Tel: 020 3941 3628
www.windmillorganics.com