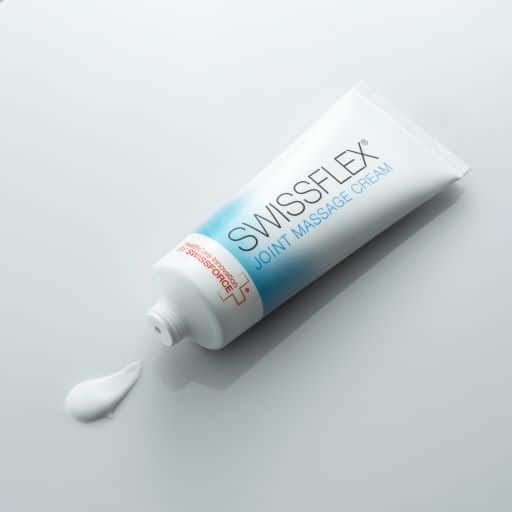 Established in 2013, Swissforce Pharma AG is a Swiss laboratory specializing in targeted range of Swiss-made cosmeceuticals which has strong representation and reputation globally.
Our headquarters are located in Rotkreuz, Switzerland, right in the heart of the Swiss Alps. At Swissforce Pharma AG, nature is our source of inspiration and innovation.
Driven by the commitment to help people look and feel better, we work with a team of chemists, botanists, and industry experts in Switzerland in discovering the best formula with the latest natural ingredients and methods to address specific skin and health concern.
Featuring our vegan Swissflex® Joint Massage Cream formulated with natural ingredients to aid connective tissue and joint recovery and care.
The concentrated massage cream contains extracts of arnica, marine algae, devil's claw, butcher's broom, and essential oils which help maintaining mobility of joints and relaxing muscles. With both soothing and relaxing properties, massaging the cream into the skin creates an instant cooling then heating sensation. This promotes a significant increase in blood circulation. The natural formula also gives the cream a refreshing and pleasant fragrance.
Suitable for Vegan
98% natural origin ingredients
Made in Switzerland to highest standard of quality
Tried & tested formula: Already after 7 days, 70% of the patients saw an improvement in joint mobility and 30% observed a reduction in the intensity of pain.*
For more information, visit www.swissflexjointcare.com
Or contact our UK distributor:
Laboratoires Monteceuticals
Phone: +44 (0) 78 780 678 36.
Email: [email protected]
*Study 17S1019 conducted by Brass Research in 2019