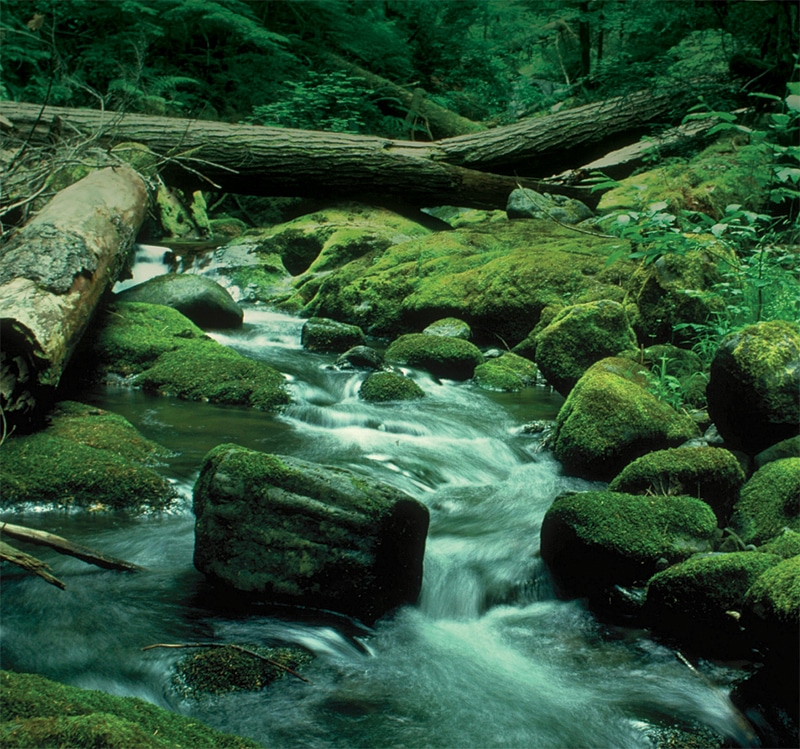 The widening availability of green cleaning products is helping consumers to make a clean break from chemical-laden brands, writes Sarah Merson.
There's no doubt about it, as consumers become more eco-aware in the home, green cleaning has become a prominent category for health food store retailers and supermarkets alike.  According to Mintel (Natural Born Cleaners 2009), natural formulations characterised almost a quarter of all new household products launched in 2008.  Amongst these, botanical ingredient use and aromatherapy positioning represented key areas.
A recent survey, however, commissioned by Which? magazine has pulled many 'green' supermarket brands up for making false claims on their cleaning products.  The survey, of 14 eco toilet cleaners, laundry tablets and nappies, found that almost half were guilty of what's been termed 'greenwashing', i.e. making claims that aren't supported with convincing evidence.
So, where does this leave those green cleaning products that are more familiar on health store retailers' shelves?  And, where customers are making a choice to go green for their cleaning, how can they be assured that they're not throwing their money, along with the products, down the drain?
Give me the evidence
Where consumers have felt duped and may be tempted to go back to chemical cleaning products, it's now more important than ever that eco-brands recognise their responsibility to be clear and substantiated in their claims. This is where many existing and emerging green cleaning products in the natural products sector continue to gain consumer confidence.
Bentley Organic, for example, re-launched its range of Soil Association-certified organic antibacterial homecare products at the end of
March this year. "We always stand by two key principles — that all products are Soil Association-certified, and that we are 'Of the Earth, not costing the Earth', meaning that we help to make organic lifestyle choices more accessible for all," says Chris Holmes, sales and marketing director.
With new bolder packaging and lower price points, the five-product strong range comprises of kitchen and surface, window and glass, shower and bathroom cleaners, washing-up liquid and a salad, fruit and veg wash for food preparation.
"With the new household range we have achieved something very special — a real alternative to the non-organic cleaning products in not only performance but now also on price," says Holmes.
"Most cleaners are either chemical-based and do kill germs or claim to be natural and simply do not work. Our range is completely unique — it has a patented natural antibacterial formula using fruit acids and bioflavonoids, which is certified organic and proven, under the British Standard BS1276 Test, to kill 99.9% of bacteria," he adds.
And, according to Jane Powell, manager at The Green Shop, which has a dedicated green-cleaning section based largely on refills, a mark of recognition such as the British Standard test or Soil Association certification can make all the difference when customers are choosing their cleaning products.
"Some customers are indeed very discerning when it comes to the proven effects and validity of the product," says Powell. "They usually have their favourites, for functional reasons, but the wider issues are also important and some of them are clued up on the sweeping claims that supermarket brands, for example, make on products being 'natural'."
Better for the environment, better for health
Where supporting evidence is vital for consumer confidence, it is also a key-selling point, says Graeme Hume, managing director of Pravera, the UK distributor of Alma Win cleaning products. Alma Win has an extensive existing range, and plans to launch new products including Fine Fabric Washing Powder, Wool Wash, Dishwash Powder and Intensive Cleaner, but Hume points to the research that highlights chemical cleaners as a threat to health.
Chemicals in common household cleaning products have been highlighted as a potential increase to the risk of children developing asthma, eczema and other allergies.  This is of clear concern for consumers with four in 10 respondents to Mintel's Natural Born Cleaners survey citing allergies as a reason for buying natural cleaning products.  Research has also found a possible link between chemicals in household cleaning products and problems with female fertility.
So, what does this mean for products like Alma Win? "If consumers want to identify genuine claims that help protect them from these health risks, it's vital that they look for a third-party label which identifies the product as having gone through a strict screening process to determine its level of environmental responsibility.  Alma Win products have EcoGaranite certification, chosen because it has tough criteria and a stringent audit system," says Hume.
Not only this, but Alma Win products have undergone successful, independent dermatological testing, where a 'successful' result is only given if all 50 volunteers show no reaction to the product, proving that they're kind to your skin.
Many customers at Bristol-based store Wild Oats, which has a dedicated green-cleaning section, are fairly savvy when it comes to a product's effect on health and would likely be drawn to products like this, says Michelle Newbold, department manager.
"Whilst many people buy our green-cleaning products for environmental reasons, we do get a lot of customers who suffer from multiple chemical sensitivities, and therefore want a product that won't cause a reaction," she says.
Cleaning with a conscience
Top-selling green cleaning range in the USA, Earth Friendly Cleaning products, announced in March this year that its concentrated formulas, including ECOS Laundry Liquid and the new Ecobreeze Fabric Refresher in Organic Lemongrass, are now being bottled in the UK for distribution across Europe.
"We've seen continuous sales growth of Earth Friendly Products for the past 10 years," says Matthew Clarke, co-founder of Natural Eco Trading, the UK distributor.  "Earth Friendly already has a low carbon footprint with its super-concentrated formulations, and it generates at least 50% of its energy needs from solar power.
"To date we've been shipping Earth Friendly to the UK in packed containers by sea," adds Clarke. "Even though the super-concentrations of the formulations mean it already has a low carbon footprint when compared to EU produced competitors, we're now further demonstrating our commitment by going that step further and bottling the full range in the UK."
It's not just cleaning products but cleaning accessories that are demonstrating a commitment to environmental consciousness. Michael's Original, a range of biodegradable plant-based cleaning accessories, which includes washing up brushes, sponges and scourers, offer a plastic-free, biodegradable option to the consumer.  Also distributed by Natural Eco Trading, the Michael's Original product range is created from organically grown luffa, sago, coconut and abaca plants on a family-run farm in the Philippines. The popularity of the products, as well as the story behind them, is exemplified by the recession defying sales figures Clarke recently reported, which have quadrupled in the last year alone.
Latest Launches
New innovations include Method's recently launched all floor (wood, tile, stone or laminate) non-toxic lemon and ginger floor cleaner.  No water is needed, instead you just squirt the floor cleaner, which is based on good old-fashioned baking soda, and a blend of biodegradable and non-toxic surfactants, and mop. Other recent Method launches include its specialist wipes made from compostable bamboo packaged in a new flat-pack format, and a new sea minerals scent added to its all-purpose cleaners range.
Ecozone has extended its product range to include a Pure Oxygen Whitener to be used as an in-wash additive to boost the cleaning and stain removal power of its top-selling Ecoballs.  As with all of the Ecozone products, it has no optical brighteners, has minimum aquatic toxicity, is biodegradable and contains no phosphates.
Also part of the new range are kitchen appliance cleaners, including a Washing Machine & Dishwasher cleaner and Kettle & Iron descaler.  "We've created these appliance cleaners to encourage people to maintain their appliances in an eco-friendly way, and to save energy, without the use of harsh toxic chemicals", says Simeon Van der Molen, managing director of Ecozone Ltd.
In April, Home Scents also launched its Kitchen Essentials line of lemongrass-based cleaners for Agas, washing machines and dishwashers.