Rosie Greenaway learns the importance of taking your face off at the end of the day – or indeed after wearing a face covering – to avoid skin breakouts and the dreaded maskne
It's the start of spring. The days are getting longer but we haven't dusted off our flip flops yet. Lacklustre skin is suffering from bitter temperatures and harsh central heating. All trace of summer 2020's tan has vanished. On top of that, for the past year face coverings have been adding to skincare woes, catching the breath's moisture behind fabric, trapping layers of bacteria, sweat and oil. The result? Inflammation, clogging and friction, worsening already sensitive skin. The longer you wear a mask, the more the moisture builds, resulting in maskne – acne mechanica – a term coined to describe the pimples which can appear from wearing face coverings. 
Brits far and wide are grappling with this new affliction – maybe it's even driven customers through your doors as they seek out solutions. Yet in the medical profession and in certain parts of the world, it's old news. Here's what we've learnt about maskne and how our industry can provide just the right tonic for stressed-out skin. 
Clean complexion
"The most important thing is to be washing our face regularly," says Dr Nitasha Buldeo, integrated medical practitioner and founder of Organic Apoteke. "Even if our mask is clean, a few minutes after we've washed our face and exposed ourselves to the environment, there is a certain percentage of bacteria that is going to settle on our skin." Perspiration, she says, is a key trigger for the growth of 'a whole host of' bacteria. "Humidity was a huge problem in summer, but now it's central heating and a damp environment." 
While washing your face as often as you wash your hands sounds impractical – particularly for those who wear make-up – Buldeo recommends keeping facial care routines 'as simple as possible' with just one or two products, so skin isn't overloaded and the process doesn't feel so laborious. "It helps that we don't need to wear lipstick anymore! Just a simple lip balm would do."
Ordinarily, Buldeo would advocate using SPF in winter, but now with face coverings a normal part of daily life she has revised that advice, at least for anyone wearing them for prolonged periods – healthcare workers or retailers, for instance. The oily nature of sun blocks, she says, 'just cause problems' when trapped underneath masks, but 'you may want to do the upper part of the face'.  
And although foreign travel seems like a distant dream at this point in the pandemic, when adventures do become possible again Buldeo's tip for long-haul flights is frequent trips to the bathroom to wash away bacteria and reapply skincare. 
Doubling up 
Back on the ground, beauty professionals have an arsenal of ingredients to soothe and shield skin from bacterial threat. When customers seek advice from Laura Franklin-Hollier, co-founder of Persephone Beauty, she offers a skin quiz or full consultation for a 'deep dive' into their facial care needs. "People have been asking how they can have a deeper cleanse. People really want to be as clean as possible with their skin." 
Franklin-Hollier has been shining a light on the concept of 'double cleansing', but says some customers find the idea of two cleansers 'a little bit intimidating' and time-consuming, so she simplifies it for them. "We recommend using an oil-based cleanser first [Neighbourhood Botanicals Face Off Cleanser]. If you're wearing SPF, the oil breaks that down." Make-up and general grime also benefit from an oil-based cleanser, she adds. "If you've been wearing a mask, you want to make sure your skin is clean – I can't wait to wash my face when I get home!" 
The next stage of her 'two-pronged attack' involves 'something more targeted to treat any concerns'. "We've got a foaming cleanser [Neighbourhood Botanicals Acid Washed Foaming Facial Cleanser] that I would recommend if you've got an active breakout. That has salicylic acid in to help unclog your pores."
Beauty bundles
Persephone's beauty offer includes the Dry Skin Bundle, aimed at those whose skin suffers at the hands of winter. It includes a cleanser, of course – "It's really gentle, so you won't feel stripped or dry" – and MOA Aphrodite Facial Oil, which she says is 'lovely for when your skin's feeling really sore and ravaged from the cold and central heating'.
For frequent mask-wearers Franklin-Hollier suggests the best defence against distressed pandemic skin is facial oil, applied as a base. "A layer of face oil can help cushion your skin against external aggressors. If you put it on before your mask, your skin is … protected. It's going to feel more comfortable. If you're a key worker, you're going to have to keep it going throughout the day but when you get back, double cleanse. If you're suffering from any breakouts or blemishes and your skin feels sore, an oil is going to help soothe that."
Another part of Persephone's armour is the Neighbourhood Botanicals Konjac Sponge: "A good tool if you're trying to keep your face clean because it exfoliates." She explains that while some grainy exfoliators 'scare' consumers, the konjac is gentler and perfect for everyday use. Lasting for up to three months, it can then be composted. 
Night night
While it's widely recommended that masks are washed or swapped often, Franklin-Hollier points out that pillowcases should also be changed frequently to avoid succumbing to a build-up of bacteria. "Have it one side, then the next night flip it over so you're not sleeping on it more than once. Then you could always turn it inside out. Keep things as hygienic as possible." 
Our nightly slumber offers skin a crucial opportunity to restore and regenerate and there are plenty of natural innovations wowing the market. Brand-new from Antipodes is Culture Probiotic Night Recovery Water Cream which 'harnesses the power of good bacteria, hyaluronic acid and New Zealand native extracts in a calming formulation to foster fresher, healthier looking skin'. Designed to maintain a healthy skin microbiome, this uniquely textured vegan water cream delivers intense hydration and 'good bacteria' to the skin, aiding overnight recovery. 
Baume de Nuit from 'sensorial artisans' Ballade en Provence is a rich, handmade, certified-organic solid night cream bar, enriched with cocoa seed butter and apricot kernel oil, offering intense hydration to nourish skin from slumber to sunrise. 
Another is Maiiro Skincare's Anti-Blemish Cream. Although suitable for day or night, the repairing qualities of its signature hero ingredient Kelpogen5 deserve some room within consumers' bedtime rituals. Inspired by the shorelines of founder Katy Rowe's hometown in Guernsey, Kelpogen5 blends five potent seaweeds and algaes, each chosen for their ability to heal the skin thanks to their 'proven anti-inflammatory and antioxidant qualities'. The cream has been 'specifically formulated to provide relief from a number of skin issues,' says Rowe, adding that the chosen species are 'uniquely balanced to provide optimal soothing and calming benefits' when combined with tea tree, burriti oil and astaxanthin – which improve skin elasticity 'at a cellular level'.  
Save our skin
Looking after make-up artist Lou Dartford's skin has been Beauty Kitchen's refillable SOS Skin Shield+, which she says has been a true saviour. "Wearing a mask creates the perfect environment for germs to flourish, which can lead to outbreaks of spots. The friction of the mask can also cause irritation to skin. Unfortunately, mask wearing is here for the foreseeable … but there are things we can do to help. SOS from Beauty Kitchen has been brilliant for me, and also all those that I have recommended it to. It uses hypochlorous acid, as opposed to alcohol, to kill 99.99% of harmful germs, bacteria and viruses. It sounds harsh, but actually this ingredient is found naturally in our bodies and can help soothe and hydrate even sensitive skin, whilst killing the bacteria that can cause breakouts."
Dartford says application is simple, and it's versatile too: "Spray before you put your clean mask on and top-up throughout the day. You can also use it to clean other things too such as make-up, hands, surfaces – anything really." 
Also saving skin from sorrow during the pandemic is Glory Oil from Eco by Sonya. Founder Sonya Driver says the omega-rich blend has been specially created to heal the skin by the brand's 'brilliant formulation chemist'; hero ingredients include vitamin E, pumpkin seed, acai seed, Inca inchi and jojoba. Driver describes Glory Oil as 'your holy grail … for all skin types and all skin conditions'. 
While masks remain in our lives, many aestheticians recommend a 'less is more' approach to make-up; and here's where natural fake tans such as Face Tan Water come into their own, providing a touch of summer colour without the need for heavy foundation. "The beauty of [it] is it's non-comedogenic so it won't clog your pores, it has anti-inflammatory and anti-acne ingredients to reduce redness and blemishes. It also contains hyaluronic acid, one of the most effective hydrating ingredients for the skin. What many people love is that you can go as deep or subtle with colour as you like. Face Tan Water will give you that natural, beautiful sun-kissed glow without the harsh toxic ingredients."
Under the microneedle
Hyaluronic acid, as Driver points out, is a must-have for healthy looking skin, but what if there was a way to intensify hyaluronic acid's superpowers? Nicola Russell, aka The Skin Geek, believes there is – and the answer lies in titanium alloy needles. That's right, we're talking microneedling. 
With salons closed in lockdown, The Skin Geek's Microneedling Roller can be used at home to create thousands of microscopic channels in the skin's outer layer, allowing regenerative serums to penetrate deeper. "These channels allow the active ingredients in your skincare to cruise on down there," she says. "Because the skin is clever, it gets to work at closing these channels very quickly, so time is of the essence in getting your favourite products in there." 
The roller should be used on clean skin two to three times a week for maximum benefits, and only a gentle pressure should be applied as the device is rolled over the face vertically, horizontally and diagonally in small sections, applying hyaluronic acid as you go. "Your skin may appear flushed afterwards, but this will dissipate quickly," says Russell.
Move aside, maskne: superheroes for stressed out skin
Feeling fresh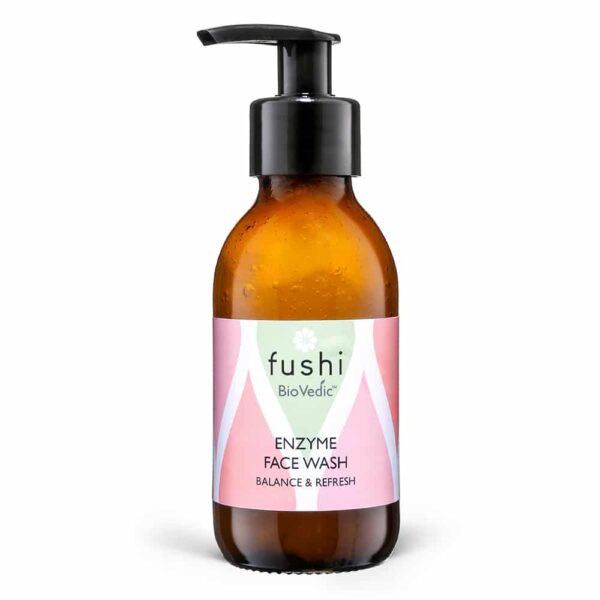 Cleanse and revive skin with BioVedic Enzyme Face Wash from Fushi – the vegan formula is comprised of refreshing botanicals which gently exfoliate, balance pH, boost cell renewal and leave tired-looking skin with a dewy, radiant glow. Key ingredients include: vanshlochan stem extract, manjistha, rose otto and Kalahari melon seed oil. 
Bee cleansed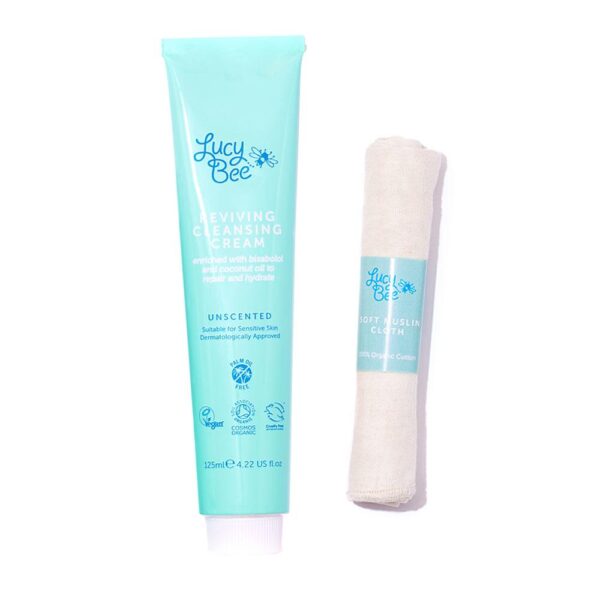 A 'cleansing dream team': Lucy Bee's unscented, unisex Reviving Cleansing Cream – combined with the brand's organic, unbleached Muslin Cloth – gently wipes away dirt and make-up, protects against environmental stresses, hydrates and soothes
redness and inflammation.
Blemish be gone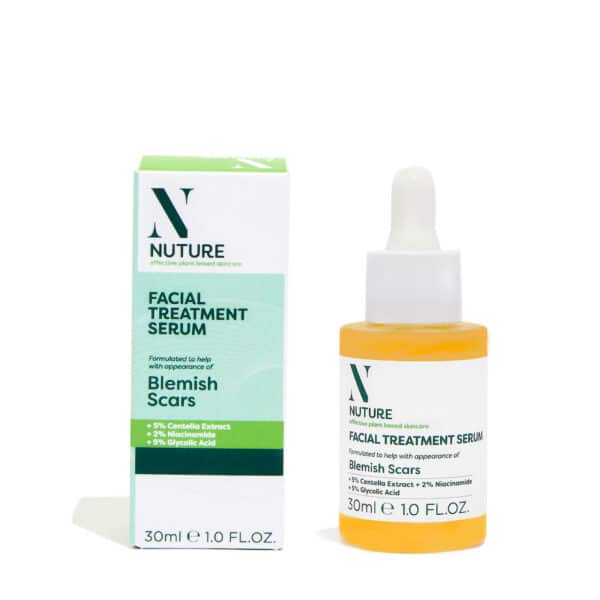 Post-maske marks can be taken care of with Nuture Facial Treatment Serum – a plant-based solution to flaws from blemish scarring and hyperpigmentation. Containing Bakuchiol
centella extract and arbutin, the serum brightens the complexion and reduces the intensity of dark spots and discolouration.
Witch and willow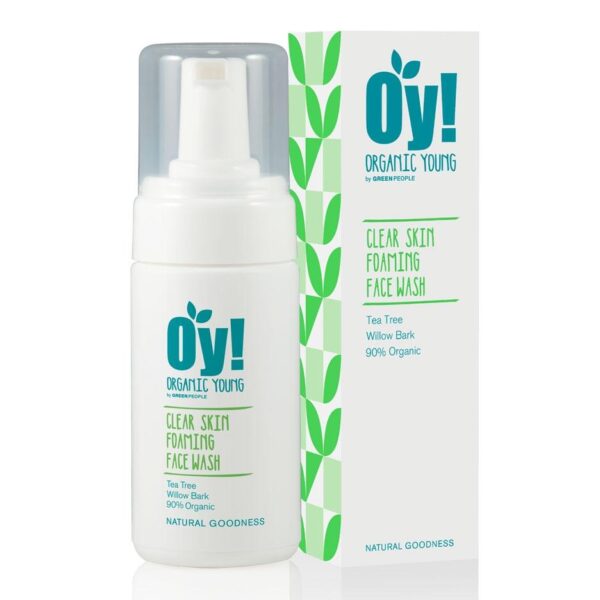 With witch hazel ranking high in Google searches, 2021 is the perfect time to stock Oy! Clear Skin Foaming Face Wash by Green People. Enriched with spot-fighting witch hazel, tea tree and willow bark as its hero ingredients, the cleanser was a best seller for the brand last year as consumers hunted down solutions to adult acne.  
Intense defence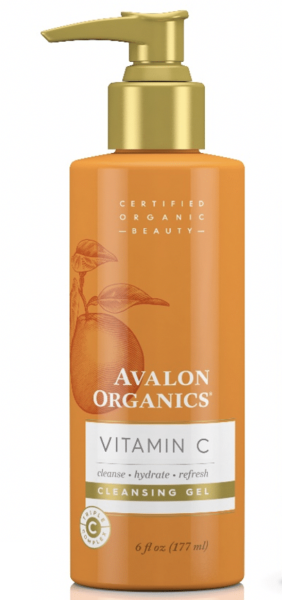 Part of Avalon Organics' revamped, repackaged Vitamin C skincare collection, Cleansing Gel is a lightweight product which 'lathers away toxins and impurities', brightens hyperpigmentation and leaves skin feeling fresh.
The formula contains kakadu plum, olive squalene, milk thistle, turmeric root, liquorice root extract and Triple-C Complex.
Setunea organic olive oil and pomegranate body wash, Setunea Goat's Milk soap, Setunea handmade soap
Setunea Olive Oil Organics
Tel: 07539 510 707
E-mail:  [email protected]
www.setunea.com
Setunea was born out of an idea of introducing a centuries old olive oil soap recipe to the modern consumer and to meet the growing global demand for sustainably produced organic products.  We partnered with a family run business in the city of Nablus located between the Mediterranean and the Jordan River that have been expertly crafting organic olive oil soap for centuries.
Every single one of our products is rich in organic cold-pressed virgin olive oil, ensuring that all of the nourishing goodness and antioxidants are retained in the oil. Additionally, olive oil is one of nature's most effective moisturisers that also leaves the skin feeling incredibly soft. Finally olive oil is hypoallergenic and is suitable for use with sensitive skin.
Subtle' 'Fresh' 'Clean' 'Earthy' 'Scentless' 'A non chemical smell' 'A no smell smell' 'Like freshly picked olives'. These are some of the words our customers have used to describe our unscented Handmade soap's unique scent. 
We do not use any foaming agents, and when lathering up the soap users tend to describe a soft, smooth buttery feel. We keep things simple, with just three ingredients going into our handmade soap, with some essential oils added to the body washes and Infusion herbal bars, which also include some coconut oil.
We launched Setunea at a natural products exhibition in London in 2018. Our very first customer was a young lady who had been searching for a natural, chemical free soap. A quick hand wash at our pop-up sink and it wasn't long before she felt how soft it left her skin feeling, and she was sold.
Since then our products continue to be enjoyed by consumers looking for all natural, organic skincare products that are sustainably produced and that won't cause any irritation or dryness.
Antipodes Culture – Probiotic night recovery water cream
Kinetic Natural Products Distributor
Tel: 08450 725 825
E-mail:  [email protected]
www.kinetic4health.co.uk
Antipodes Culture Probiotic Night Recovery Water Cream offers a carefully curated sensory experience. Featuring Kalibiome AGE Probiotic: an innovative frontier in anti-aging and calming, plant-based hyaluronic acid and New Zealand extracts, this creams is designed to promote healthier-looking skin. This certified vegan formulation delivers a lifeline to any skin type by boosting moisture levels and helping to strengthen the skin's barrier, optimising skin recovery overnight. Applied as part of a relaxing evening ritual, users awaken to a calm, clear, hydrated visage." 
Ballade En Provence Solid Day Cream
Kinetic Natural Products Distributor
Tel: 08450 725 825
E-mail:  [email protected]
www.kinetic4health.co.uk
The Innovators of Solid Beauty, we have launched our Solid Day cream. Enriched with a blend of cocoa butter, safflower & immortelle flower, it absorbs quickly in to the skin leaving it soft and hydrated. Ballade en Provence creates handmade artisanal beauty bars that contain ethically sourced, rich natural ingredients such as French green clay, rosehip oil, grape seed oil, and coconut oil. They are certified organic, vegan, and packaged in zero-waste, 100% compostable boxes.
COMING SOON – Weleda's Prickly Pear Cactus Hydrating Facial Care range
Weleda UK LTD
Tel: 0115 944 8200
E-mail:  [email protected]
www.weleda.co.uk
Weleda's BRAND NEW Prickly Pear Hydrating range, made up of the 24hr Hydrating Cream & Lotion, Hydrating Facial Mist & Hydrating Eye Gel, leaves skin smooth, supple, hydrated and refreshed. Weleda proudly brings Prickly Pear extract to consumers for the very first time. This deeply hydrating extract is a natural alternative to Hyaluronic acid (a polysaccharide), and our patented ingredient is scientifically proven to support and strengthen the skin's ability to hold onto moisture throughout the day for 24h long-lasting hydration. The entire Prickly Pear Cactus range is 100% certified natural and suitable for vegans. Available from 1st April