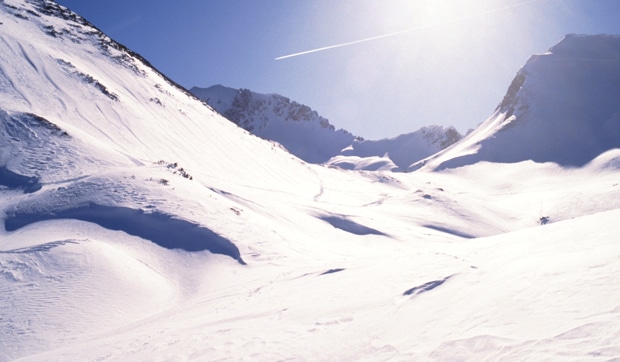 Customers coming in with sniffles and shivers? Luckily there's plenty of relief on offer from the world of natural remedies, writes Matt Chittock.
Where should health store shoppers start if they want to beat cold and flu this season? According to leading naturopath Jan De Vries, it's important to assess lifestyle factors before reaching straight for the supplements.
"It's very important people first learn they need oxygen to live," he says.
"They should take exercise – a walk in the fresh air is very helpful. Also, go for the healthiest diet possible.
"Basically – if people eat enough fruit and vegetables they can have lots of protection [against colds and flu]. The citrus fruits rich in vitamin C are important, as are vegetables like broccoli, beetroot and carrots."
Tim Gaunt from Natures Aid also recommends consumers take a long, hard look at their diets all year round, not just in winter. He insists that eating the right kind of foods can boost the immune system and thus see off infections before they
take hold.
"Dietary changes that benefit the immune system include cutting back on sugar, fat and alcohol. A hundred grammes of refined sugar a day has been found to cut immune function in half, as it reduces the amount of vitamin C entering white blood cells. The typical Western diet contains around 150g of refined sugar daily."
He adds that alcohol use, especially binge drinking, can deplete zinc levels and leave the body open to attack from colds and flu.
'C' the benefits
You don't need to be a nutritionist to know that vitamin C is a vital vitamin when it comes to warding off colds. After all, there's clear evidence showing that regular supplementation with vitamin C leads to a reduction in cold and flu symptoms.
"Supplements of vitamin C are best used to reduce the duration of the common cold, rather than to prevent them," says Gaunt. "Athletes are a group, for whom regular daily vitamin C  supplementation can definitely dramatically reduce the chances of infection."
Dosage has always been a controversial issue with advocates like Patrick Holford recommending relatively high daily amounts. De Vries recommends going up to "a gramme a day".
"Use a good natural vitamin C," he advises. "Ester-C is a particularly good form simply because it's taken up in the body so quickly."
Herbal helpers
Over the years echinacea has become a mainstay of health store shelves and one of the most well-researched, and well-loved, natural cold and flu remedies.
Its use dates back over centuries. Archaeologists have found evidence that Native Americans used echinacea for over 400 years as an antidote for various conditions. Later on it became popular in the United States for treating malaria and syphilis, although these days it's more associated with colds and flu.
Modern use is backed up by research such as a recent report from the University of Conneticut that managed to combine the results of 14 previous studies. It confirmed that the herb could reduce the effects of a cold by over half while cutting cold duration by one and a half days.
"I've worked with echinacea for 53 years now – it's a great aid for the immune system and works well as a natural antibiotic," says De Vries. "It really has stood the test of time."
He expresses surprise that the MHRA insists it should only be used for children over 12 years of age.
"I'm disappointed," he says. "The MHRA speak against themselves because they've licensed the product. A. Vogel's Echinaforce is certainly licensed, so how can they claim that it's not good for children? It's a strange thing to do.
"Dr Vogel was the father of echinacea – the man who brought it to the West. He spent so much money researching it and even used it for babies. It's one of the safest remedies you can find. I've had great success with it so I'm sure that's enough evidence there's no side effects. I've never seen any side effects with it!"
Despite its efficacy, echinacea can be combined with other natural actives to boost potency.
"Several other herbs can be combined with echinacea to offer more effective relief of specific symptoms, or boost aspects of the immune system that echinacea does not affect," adds Gaunt.
"Some of the most complementary herbs for echinacea are elder berry and garlic."
Mineral magic
Most consumers know that vitamin C is essential for banishing colds and easing flu. But many aren't aware they should 'think zinc' while in health stores too. Zinc is the most commonly found mineral in the human body after iron, and is mostly found in bone, muscle and the retina. As well as producing enzymes it also speeds up the healing process and supports the reproductive system.
Unfortunately, people in the UK are often lacking in zinc. Zinc is found in seafood, tofu, meat and what germ – but the average diet often fails to deliver the recommended RDA of 15mg. That's why so many people can benefit from regularly taking a form of zinc supplement.
Its cold-relieving effect has been bolstered by research that taking zinc tablets can shorten the severity and length of a cold.
Winning vits
Savvy health store shoppers will no doubt be taking their vitamin D levels into account this Winter. And the vitamin has achieved plenty of publicity during 2012, which helps it put it to the forefront of consumers' minds.
As Andrew Thomas, managing director at BetterYou points out, lack of vitamin D can means consumers are more open to common ailments.
"The average vitamin D levels in the UK are around 32ng/ml, when optimum levels should be around 75ng/ml," he says.
"Of course, in Winter blood serum levels fall further to around 19ng/ml, which is technically classed as gross deficiency. It is important to realise that we only start storing vitamin D for future use once our blood levels are above 40ng/ml. So, when we go through Winter, our levels go very quickly into deficiency."
He points out that this means protection against basic viruses diminishes. For instance, scientists at the University of Copenhagen discovered that vitamin D is crucial to activating the body's immune defences and without sufficient intake, the killer cells of the immune system – the T cells – will not be able to react and fight off serious infections in
the body.
It isn't just about coughs and sneezes, either. When the cold weather sets in, bone and joint problems can get worse.
"Without adequate levels of both vitamin D and magnesium, calcium settles in soft tissues around the joints, causing various symptoms associated with skeletal weakness and joint pain" he adds.
Winter Remedies Listings
Bee Health Propolis
Gemma Bastiman, Bee Health Limited, Lancaster Road, Carnaby Bridlington, East Yorkshire YO15 3QY
Tel: 0800 083 0356
Fax: 01262 424012
E-mail: [email protected]
www.beehealth.com
Bee Health is the world's leading supplier of Propolis products. It is a British independent company based in the heart of East Yorkshire. Bee Health Propolis is manufactured to the highest standards using a unique refining process, producing the finest quality Propolis in the world. Propolis contains a highly sophisticated, complex blend of vitamins, minerals, essential oils and amino acids. Propolis has been recognised as a major breakthrough in the search for an all-natural aid that can help the body fight viral, bacterial and fungal infections, soothe skin, heal ulcers and improve general immune response.
For more information please contact our Sales team on, 0800 083 0356.
Vitamin D3 – The BetterYou DLux range
BetterYou Ltd
Tel: 0114 220 2229
Fax: 0114 220 2230
E-mail: [email protected]
www.betteryou.uk.com
The DLux range of daily oral vitamin D sprays has been formulated for everyone worried about sunlight deprivation and is available in a range of dosage strengths for the entire family. By spraying around the cheek and tongue, absorption has been proven to be immediate, delivering the vitamin immediately in to the bloodstream. DLux is now recommended by the Department of Health and is proudly British made. The DLux range of oral sprays are all sugar free, contain only 100% natural ingredients and are suitable for those on a vegetarian, diabetic and coeliac diet.
BioCare® BioMulsion® D
BioCare® Ltd, 180 Lifford Lane, Kings Norton, Birmingham B30 3NU
Tel: 0121 433 3727
E-mail: [email protected]
www.biocare.co.uk
BioMulsion® D provides high potency vitamin D3 in a tasty, natural lemon flavoured liquid, providing 2000iu per daily intake of 2 drops. Vitamin D has many roles within the body, including supporting blood levels of calcium and contributing to the normal function of the immune system. BioMulsion® D is emulsified to make it water soluble which helps to enhance absorption and bio-availability. It can be added to water, fruit juice or milk and is ideal for those who have difficulty swallowing capsules and tablets or with digestive and absorption difficulties. RRP £11.55 for 15ml/551 drops. Also available Children's BioMulsion® D.
Wintervits® Immune booster
HealthAid Ltd, HealthAid House, Marlborough Hill, Harrow, Middlesex, HA1 1UD
Tel: 020 8426 3400
Fax: 020 8426 3434
E-mail: [email protected]
www.HealthAid.co.uk
Age, stress, and poor nutrition can deplete our immune system of its effectiveness. In order to avoid illness, the body needs to be equipped with a whole host of essential micronutrients. Supplements are a great way of safeguarding nutrient intake. Wintervits® a synergistic blend of vital Vitamins, Minerals and Herbal extracts such as: Vitamin C, Zinc, Maitake mushroom, Astragalus, Rutin and Proplis extract; are well-known for their immune boosting properties. Wintervits® also has the added benefit of Quercetin, which contains powerful antioxidant and anti-inflammatory properties that help support a healthy immune system.  Wintervits® retails at £8.99 for 30 tablets. Contact HealthAid Ltd on 020 8426 3400 for purchase and stockist information or visit www.healthaid.co.uk.
Terranova Elderberry & Olive Leaf Super-Blend
Kinetic Natural Products Distributors, 258 Belsize Road, London, NW6 4BT
Tel: 08450 725 825
Fax: 08450 725 826
E-mail: [email protected]
www.kinetic4health.co.uk
Terranova Elderberry & Olive Leaf Super-Blend is a powerfully active and intensely synergistic formulation designed for the maintenance of a healthy immune system. This easy-to-mix powder blend features 100% fresh freeze dried botanicals including Black Elderberry Fruit, Olive Leaf, Elderflower and Ginger Rhizome. Stirred into water or juice, this blend is remarkable in its versatility – providing its effects not only systemically, but also locally when it passes through the throat after drinking. All of the botanicals are fresh freeze dried, which is superior to other drying methods in terms of enzyme content, activity, solubility, stability and protection of the plant's original chemical composition.
Potter's Elixir of Echinacea Plus, Cough Remover, Chest Mixture & Catarrh Mixture
Potter's Herbals – distributed by Ceuta Healthcare, Hill House, 41 Richmond Hill, Bournemouth
Tel: 0844 243 6661
Fax: 0844 243 6662
E-mail:  [email protected]
www.pottersherbals.co.uk
Potter's – A Name Trusted for Generations. Henry Potter opened for business in 1812.  200 years later, Potter's offers a range of licensed traditional herbal remedies for ailments including coughs and colds.  Containing Echinacea angustifolia, Wild Indigo and Fumitory, Potter's Elixir of Echinacea Plus relieves the symptoms of the common cold and flu type infections.  Potter's Cough Remover is a great standby for treating all types of coughs.  With 8 active natural ingredients, including black cohosh, ipecacuanha, lobelia, pleurisy root and scullcap, Potter's Cough Remover is traditionally known to help clear phlegm from the throat and chest and relieve coughing.
Homeopathic Remedies for Winter Ailments
Helios Homeopathy Ltd
Tel: 01892 537254
Fax: 01892 515116
E-mail: [email protected]
www.helios.co.uk
The Helios Basic 18 homeopathic remedy kit for home and family contains 18 licensed remedies. Gentle and safe the remedies cover a wide range of common winter ailments such as coughs, colds and flu and many other first aid complaints. Strong, lightweight and compact the kit is easy to transport so you can have the right remedies available wherever you are. For details of this and other products in our range please contact Roz Crompton.
Elderberry Syrup
Pukka Herbs
Tel: 0845 375 1744
Fax: 01179 640 804
E-mail: [email protected]
www.pukkaherbs.com
Pukka's Elderberry Syrup is a naturally sweet tasting combination of herbs renowned for their use in treating the respiratory system. These nourishing herbs help to gently clear mucus and catarrh from the respiratory tract and sinuses and help to ease dry and productive coughs. Ginger, black pepper and long pepper are used collectively in Ayurveda as 'trikatu' (three spices) to help maintain a healthy respiratory system alleviating colds, congestion and sluggish metabolism. Seasonal chills and fevers benefit from the immune supporting herbs in this delicious elixir.
Manuka Health MGO™ 400+ Manuka Honey Syrup
Savant Distribution Ltd
Tel: 08450 606070
E-mail: [email protected]
www.genuinemanuka.com
Manuka Health MGO™ 400+ Manuka Honey Syrup is an all-natural formula designed to help target winter ills and chills. It is certified to contain at least 400mg/kg of dietary methylglyoxal or MG, a natural compound responsible for the remarkable properties in Manuka Honey.  Dietary methylglyoxal is found in significant quantities in only some manuka honey produced from the wild, uncultivated manuka plant in New Zealand. The MGO scale measures actual levels of the compound Methylglyoxal whereas UMF is an approximation, so make sure you look for the MGO™ symbol on Manuka Honey products during the season changes.
Nelsons Sootha
Jennifer Reay, Nelsons, Nelsons House, 83 Parkside, Wimbledon, London, SW19 5LP
Tel No: 02087804239
E-mail: [email protected]
Help bring gentle relief to coughs with Nelsons® Sootha™, a honey rich formula which contains the 6c homeopathic potency of natural Bryonia, purified honey and zesty lemon juice – natural ingredients to help bring gentle relief to coughs.  Bryonia, more commonly known as Bryony, is a yellow flowering climbing plant, which has been used in homeopathic tradition for the symptomatic relief of coughs. Nelsons Sootha cough syrup is free of artificial colourings or flavourings and does not cause drowsiness. Suitable for children aged 12 month onwards. Homeopathy is a system of medicine which stimulates the body's own natural healing processes.  Nelsons Trade order line – 0800 289 515  RRP £4.10
Lepicol
Lepicol
Tel: 01460 243 230
Fax: 01460 249 543
E-mail:  [email protected]
www.lepicol.com
Fibre is a key part of our dietary intake to ensure we maintain a healthy bowel. Not eating enough fibre can lead to digestive problems such as constipation and other chronic digestive disorders. Lepicol is a three in one combination of soluble plant fibre known as Psyllium Husks, Inulin (Prebiotics) and Probiotic Cultures. These ingredients make up a formulation which is effective but gentle in action and suitable for everyday use in helping to maintain a healthy bowel and gently helps waste material to move through your bowels without straining or unwanted urgency.
Probiotic family
Viridian Nutrition Ltd, 31 Alvis Way, Royal Oak, Daventry, Northants NN11 8PG
Tel: 01327 878050
Fax: 01327 878335
E-mail: [email protected]
www.viridian-nutrition.com
Recommend the ideal probiotic for each of the family this cold season. With Children's Synbiotic, Tri-blend Acidophilus, High Potency Tri-blend Acidophilus and 40+ Synbiotic, Viridian Nutrition has a full array of probiotic supplements, each with a unique formulation, to select as suitable for every age group. Recommend alongside a good multivitamin and a nutritional oil, plus any appropriate botanicals. Ask your sales representative for special probiotic offers during October. Viridian Nutrition is an award-winning company with 180+ nutritional products. With experienced sales, marketing and technical expertise, Viridian is dedicated to the future development and security of the health food store.
Fitness Pharma Immune Complete
Martin Greaves
Tel: 07951 414616
E-mail:  [email protected]
www.fitnesspharma.uk.com
The immune system – the body's natural defence against unwanted effects – helps to ensure our health and wellbeing. Diet, lifestyle, and physical and mental strain all influence the strength of the body's resistence. When the body has sufficient resources – energy, vitamins and minerals and other substances – available, it is able to coordinate and control cell activity to keep the body healthy. With nutrients contributing to the normal function of your immune system, incl. vitamins, minerals, antioxidants, chlorella and green tea. Fitness Pharma Immune Complete – revolutionary 3 in line blister RSP £17.95 for 28 days supply.
Organic Burst Baobab
Simply Organic Europe Ltd.
Tel: 02035 668998
E-mail: [email protected]
www.organicburst.com
Organic Burst Baobab is a multi-award winning product from a UK-based ethical brand of superfoods supplements. The exotic Baobab fruit is this year's hot new immune-boosting product and Africa's best-kept secret. It has a unique nutritional profile with more Vitamin C than oranges, more iron than red meat and a rich content of alkalising minerals: calcium, potassium and magnesium. It is also high in prebiotic fibres, which help grow beneficial bacteria in the gut and maintain strong immunity. We work closely with PhytoTrade Africa, a non-profit trade association that guarantees a sustainable and ethical origin or our Baobab.
Beta Glucans Immune Complex
Solgar Vitamins, Beggars Lane, Aldbury, Tring, Herts HP23 5PT
Tel: 01442 890355
Fax: 01442 890366
E-mail: [email protected]
www.solgar.co.uk
Research has established that many nutrients play an integral role in the functioning of the immune system.  The immune system is designed to defend against millions of bacteria, microbes, toxins, viruses and parasites that we encounter on a daily basis. It is a complete structure, needing a multifactorial approach to function efficiently. Solgar has combined six key nutrients with a berry blend to provide this comprehensive formula. The primary ingredient is Beta 1,3 Glucans; derived from the cell wall of fungi and yeasts and is known to stimulate macrophage activation.