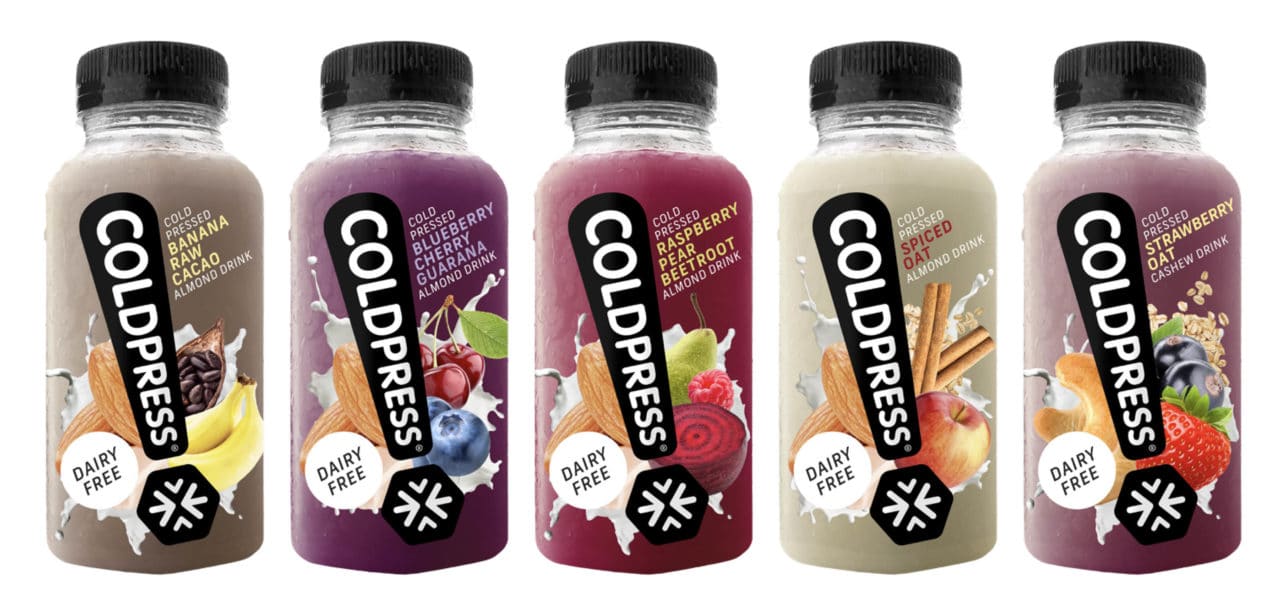 Coldpress is adding to its cold-pressed low-sugar nut milk shakes, designed to capture active, health-conscious consumers.
According to Coldpress founder, Andrew Gibb: "Our fruity nut shakes are the next pit stop in our mission to bring superior taste and nutritional depth to the masses. One of the reasons we now produce in Britain is our manufacturer's commitment to produce fresh almond pastes on site, which offers a superior velvety textures compared to the pre-prepared pastes or powders pushed by others. As ever, our focus is giving historical 'sackcloth' categories a more indulgent, 'nutritionally sound' profile."
The three new products launch in March and comprise: Strawberry Oat Cashew Drink; Raspberry, Pear, Beetroot Almond Drink; and Spiced Oat Almond Drink. All the shakes come in 250ml bottles.