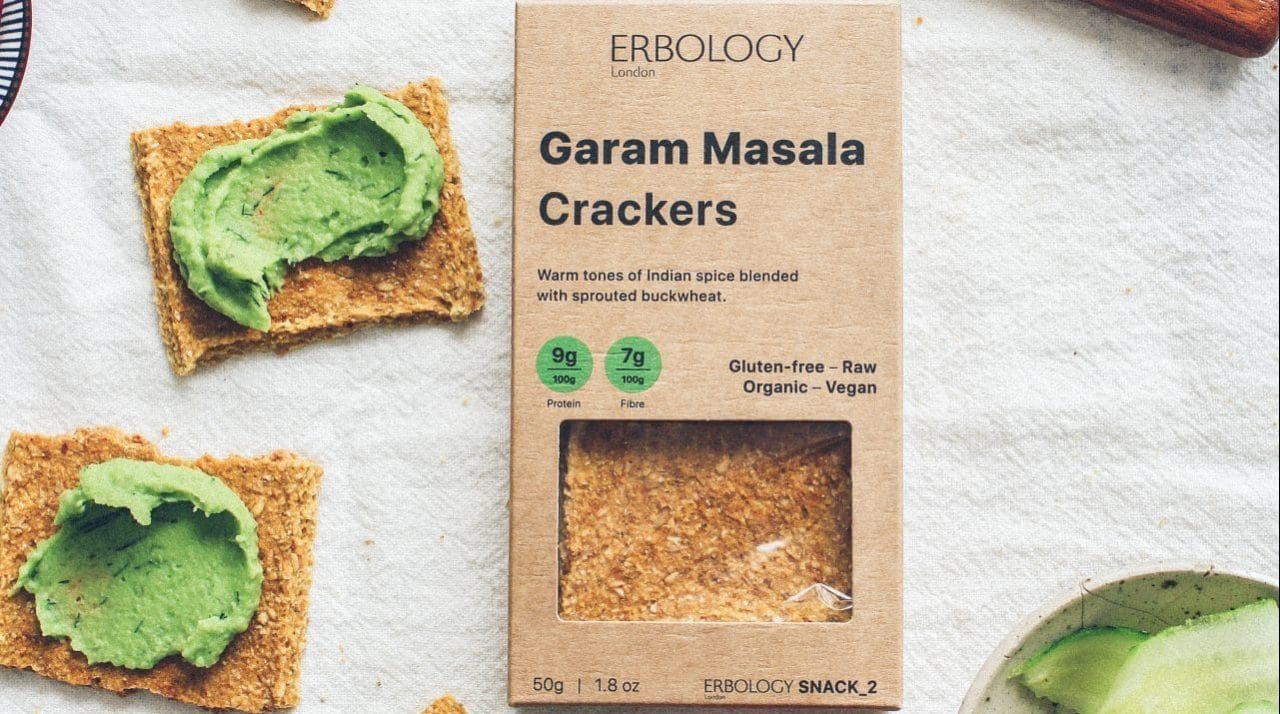 London-based Erbology has added three new snacks to its range of plant-based products: crackers, granola and energy balls.
The Erbology Crackers come in three varieties: Greek Olive, with notes of sun-dried Greek olives and coriander; warming Garam Masala; and Tkemali – a traditional Georgian savoury plum sauce. All three flavours are made with sprouted buckwheat – a source of magnesium, iron, B vitamins and essential amino acids. Through sprouting, the buckwheat is enriched with phytonutrients and live enzymes, including co-enzyme Q10.
Erbology Tigernut Granola is also available in three variants, seeing tigernut tubers (also called chufa sedge) blended with Nopal Cactus with Chia, Jerusalem Artichoke & Dark Chocolate and a high-power berry duo, Sea Buckthorn & Aronia. All three flavours are made with sprouted buckwheat and high-fibre tigernut tubers and are organic, activated and raw.
Erbology Energy Balls are made with Jerusalem artichoke tubers – a good source of inulin fibre – and sweetened with apricots, raisins or dates. The three flavours are Nopal Cactus, Aronia Berries, and Coconut & Cacao.
"Our snacks are different," says brand co-founder Irina Turcan. "Over the past few years our Erbology community has enjoyed the benefits of our plants in the form of high-quality oils, powders and juices. We want these plants to be accessible to a wide audience. That's why we are now adding them into our snacks. We want to make sure you source your energy from the best ingredients your body will love. No compromise."
The products are certified organic, raw, gluten-free and have no refined sugar.