Bristol-based wholesaler Essential Trading is celebrating its fiftieth birthday this year, having been servicing communities and supporting the local economy since 1971, when the co-op opened its first Harvest shop in Bath (pictured below).
Since a 1991 merger of two worker co-ops – Bristol-based Nova Wholefoods Cooperative Limited and Bath Wholefood Cooperative Limited – Essential has become a pioneer in the manufacturing and distribution of vegetarian, vegan, organic, sustainable and free-from produce from around the world.
After introducing a unique trail mix muesli creation – which had 'particularly impressive margins' as it could be mixed in its own warehouse – a range of Harvest pre-packs was developed and a wholesale cash and carry service was established, through which a small number of daily delivery runs were made. Profits from the Bath shop supported the wholesale arm as well as the opening of a second Harvest store, in Bristol.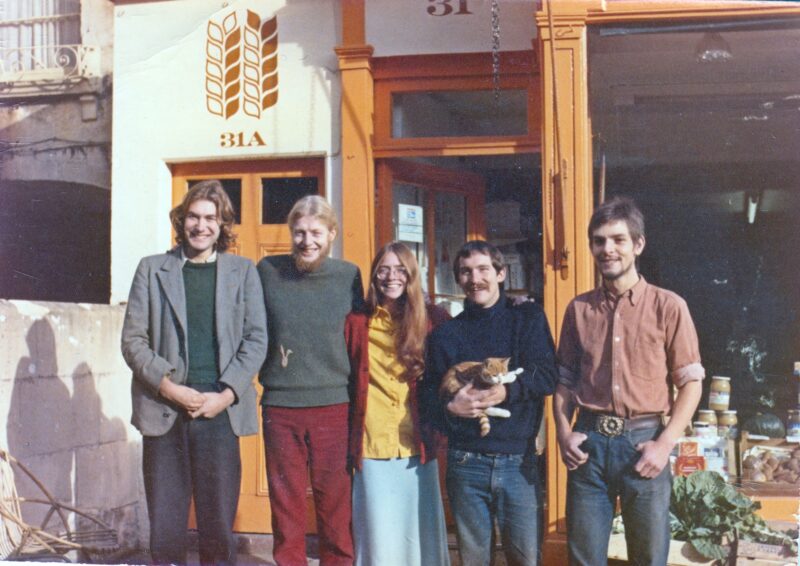 Essential supplied bulk commodities and a wide range of wholefood brands and herbs and spices to other wholesalers with a focus on supplying good food at competitive prices. Founding member Paul Grassick arranged discounts for wholefoods as he was determined to 'change society and change the food that people were eating'. In 1987, trade moved to Essential's current warehouse to accommodate a more diverse product range and a growth in volumes of products being supplied.
The co-op's longest serving member, Tim Blanc, reminisces: "In the 40 years that I have worked for the co-op, I smile at how we have come so far; from 12 workers to over 120, from a packed 6,000 sq ft warehouse to 54,000 sq ft, and with a more than 10-fold increase in turnover. I remember a meeting in 1982 with a bank manager who refused us an overdraft because, 'the natural foods business was only a fad that would never take off commercially' and was 'far too risky for the bank to lend to'.
"I am proud of our journey, pioneering the vegetarian, vegan, fair trade and eco-friendly marketplace, building a secure and established thriving cooperative business with a vibrant ethical brand and selling across the UK and beyond. As our co-op celebrates its anniversary year, and following our best ever trading year in 2020, how wrong that bank manager was and how right were we in our ambition to sell best quality natural vegetarian foods."
I am proud of our journey, pioneering
the vegetarian, vegan, fair trade and
eco-friendly marketplace, building a
secure and established thriving
cooperative business
Essential still has the combined customer base of wholesale, retail and buying groups and now offers nearly 5,000 product lines, including its own-brand products, produced under organic license in its Fishponds warehouse.
The community-minded co-op donates to good causes around Bristol, including FareShare South West – to which nearly three tonnes of produce has been supplied since November 2020 – Super Supper Club, Project Mama, Borderlands, Bath Vegan Food Bank and the Trussell Trust, all of which help poorer communities, refugees and asylum-seekers.
To celebrate the anniversary, Essential is redeveloping its website with a fresh new look and a more user-friendly interface and will be offering lots of promotions and giveaways to its customers. It is also launching a special limited edition anniversary ale produced in collaboration with Stroud Brewery.