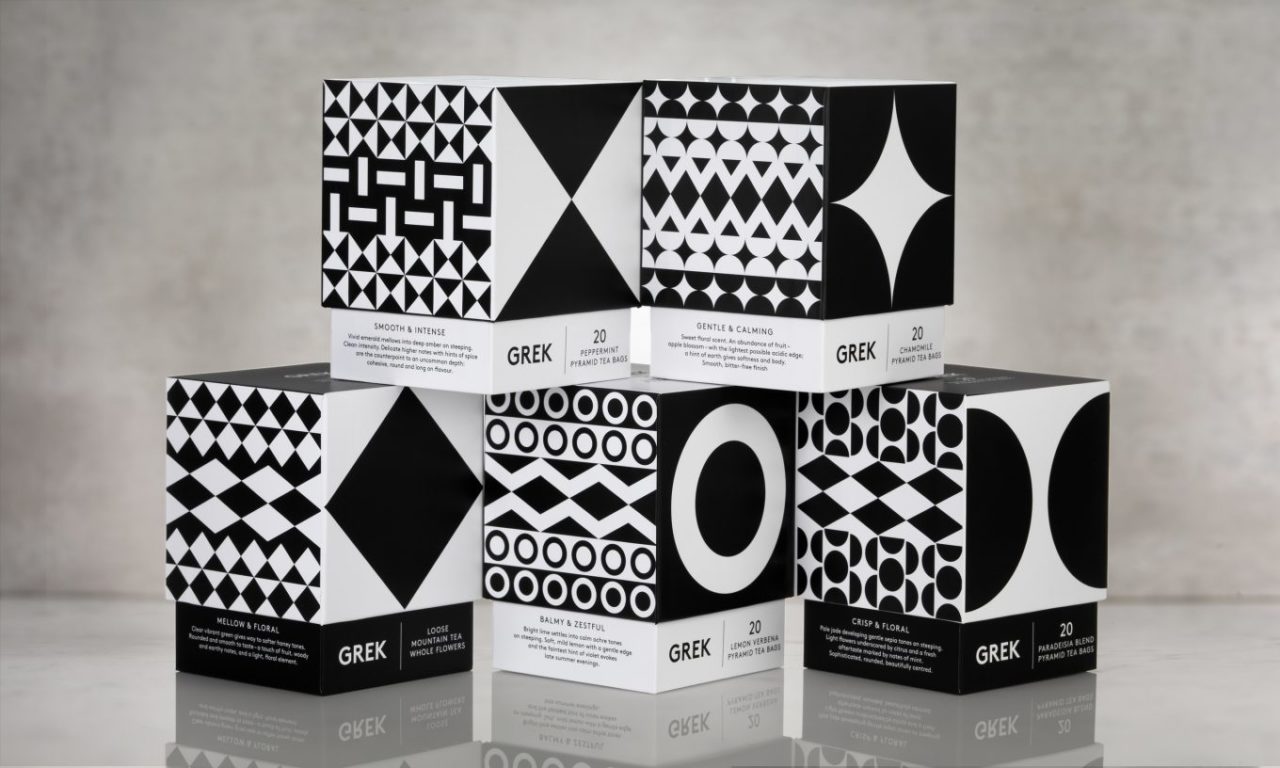 GREK is a new brand of tea which uses carefully selected herbs from Greece to produce a range of 100% organic herbal infusions.
The brews include four varieties in pyramid tea bags: Peppermint, described as smooth and intense with delicate higher notes with hints of spice; Lemon Verbena is balmy and zestful with a soft, mild lemon flavour and a gentle edge; Chamomile, a calming tea with a sweet aroma; and Paradeisia Blend – crisp and floral, underscored by citrus and with a fresh aftertaste, this combines sage, lemon verbena, lemon balm, peppermint, and is described as the brand's flagship tea.
The loose variety is Mountain tea, a mellow, floral infusion with a touch of fruit, imparting woody and earthy notes. A favourite drink in Greece, it can be served cold with a slice of lemon.
Each tea comes with a booklet featuring a short story and illustrations.