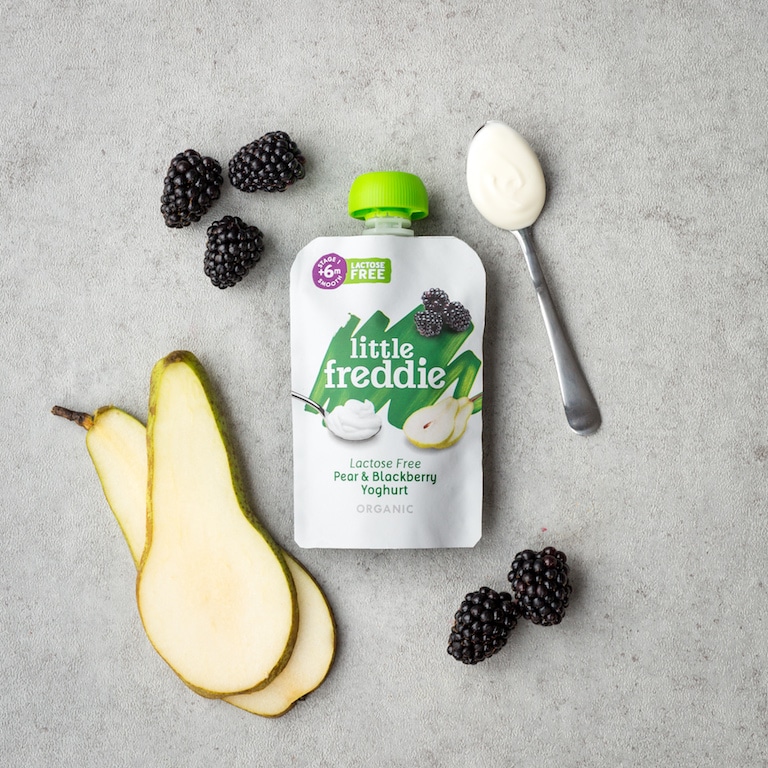 Organic baby food brand Little Freddie has added five new products to its range in the form of two complete meals, two savoury pouches and a lactose-free yoghurt pouch.
The Lactose Free Pear & Blackberry Yoghurt is made with calcium-rich, lactose-free organic whole milk and is the country's first lactose-free yoghurt for babies, says the brand.
The two high protein meals – Grass Fed Beef Lasagne with a Pinch of Parmesan and Free Range Chicken & Kale Pot Pie with Cheddar Mash – have been developed based on the calorie content of breast milk, making them a complete and satisfying meal, with the protein coming from organic British free-range and grass-fed meat.
Flavoursome Butternut Squash, Peas & Kale and Satisfying Sweet Potato Parsnip & Broccoli are the two new Simply Veg savoury pouches, designed to help parents give their babies much-needed vegetables while helping expand their palate and develop a love for savoury flavours.
"We've been developing these new products for over 12 months now because we wanted to get them just right – delicious, unique and nutritious," comments Sophie Sproson, head of NPD. "I'm especially excited about our lactose-free yoghurt; lactose intolerances are becoming more common but, until now, there were no on-the-go pouches out there for parents of babies with lactose intolerance. We wanted to fill this gap by creating a delicious product that still contained all-important calcium and protein for development. It took us a while but we couldn't be happier with the result."