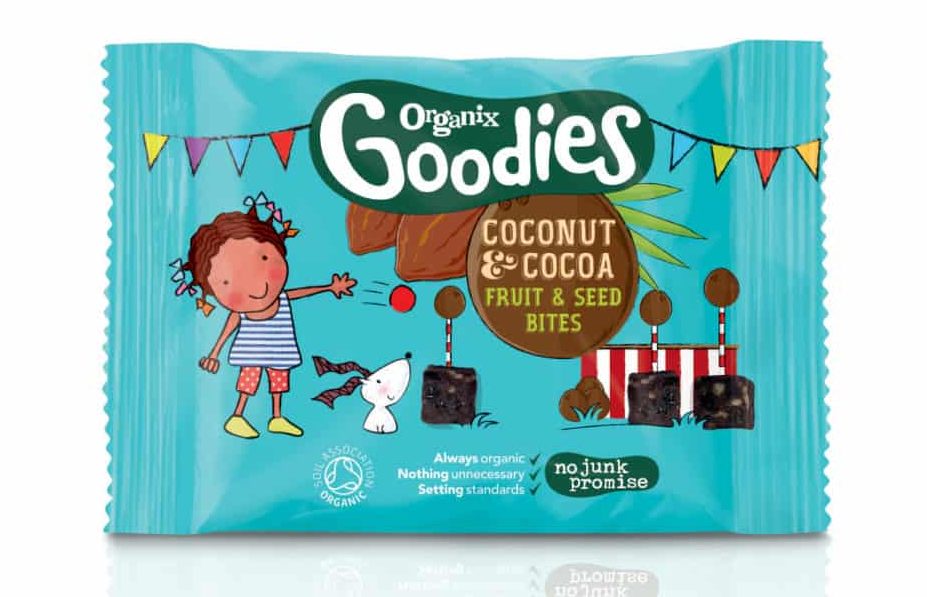 Children's organic food brand Organix has created a range of Goodies Fruit & Seed Bites, designed as a fun alternative to dried fruit and a way to get little ones to eat seeds.
Available in three flavours – Cocoa, Banana & Cocoa, and Coconut & Cocoa – the individual bite-sized pieces have a soft chewy texture and are made from dates, prunes, sunflower seeds and cocoa powder, along with banana and coconut in the flavoured varieties.
"Continuing our ambition to power category growth in toddler snacks, these new Goodies Fruit & Seed Bites bring innovation into fruit snacks, the biggest category," explains Philipp von Jagow, Organix managing director. "We've thought about the shape, the texture, the taste, and carefully selected the ingredients for their flavour and nutritional benefits. It's all about positive nutrition and giving parents snack foods they can trust. For retailers it's an opportunity to expand the category with snack food choices in the baby aisle in store and online, and in off-aisle locations, to boost shopper spend."
The Organix Goodies Fruit & Seed Bites come in a 20g pack, specifically portion-packed for toddlers. Each packet is less than 100kcal and the snacks are suitable for children from 12 months.