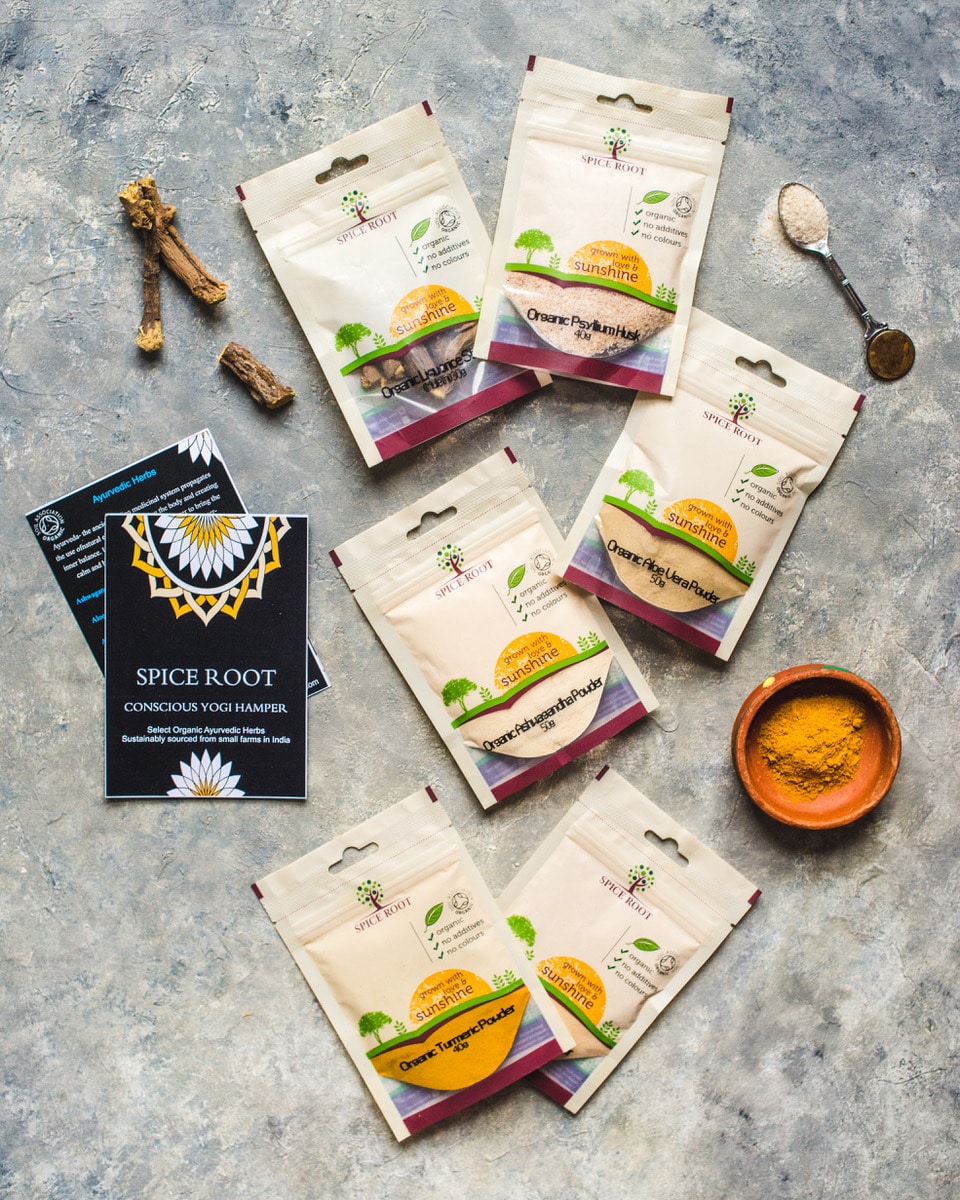 Spice Root has introduced to the UK a range of sustainably grown spices, herbs, pulses and Ayurvedic ingredients sourced from certified organic bio-intensive farms.
Herb and spice products include Turmeric, Cinnamon, Fenugreek, Nigella Seeds, Flax Seeds, Yellow Mustard Seeds, Chilli, Cumin, Ginger, Bay Leaf and Himalayan Pink Salt, available in 25g, 50g, 150g and 250g packs as well as retail packs.
Spice Root's organic Ayurvedic offer includes Ashwagandha, Gotu Kola, Liquorice Root, Psyllium Husk, Aloe Vera Powder and Amla Powder in 100g, 250g and 500g sizes.
Also available are organic pulses and lentils, including Split Red Lentils, Chana Daal, Kidney Beans and Chickpeas, in 1kg packs.
Spice Root has its own farmer programmes, spread over 500 acres in the Bundelkhand region of central India where it works with local community to develop and improve soil conditions and educate farmers on the benefits of organic farming and promote sustainable agriculture.