Natural Products News shines a spotlight on a handful of the latest launches, campaigns, award wins and more from natural and organic brands and businesses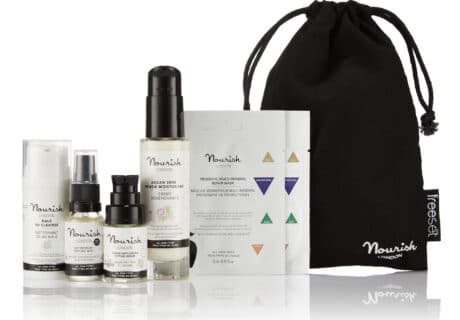 Nourish London's new Limited Edition – Celebrating 10 Years of Green Beauty Collection marks its decade in business. The natural skincare collection combines omega-rich oils, antioxidants, vitamins and minerals to hydrate and rejuvenate the skin. Presented in a handmade organic toiletry bag from Freeset, the products included are: Kale 3D Cleanse; Antioxidant Peptide Mist; Argan Anti-Ageing Peptide Serum; Argan Skin Renew Moisturiser; and Probiotic Multi-Mineral Repair Mask Sachets. Brand founder Dr Pauline Hili explains how the industry has changed in ten years: "Things that seemed impossible to achieve have become inevitable. The development and availability of more and more suitable ingredients and increasingly sophisticated formulations is great to see and probably explains why more and more consumers are looking for the Soil Association and the Vegan Trademark logo on the products they support."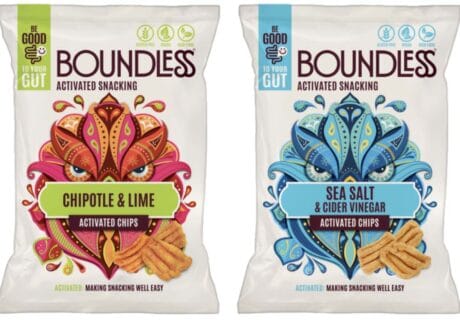 Boundless Activated Snacking's new Activated Chips – 'a world first' – are available in Chipotle & Lime and Sea Salt & Cider Vinegar. They are made using sprouted sorghum which, due to soaking the ancient supergrain, enables better digestion of the nutrients meaning it's good for the gut. Sprouted, picked and packed in the UK, the sorghum has a low carbon footprint and is one of the most sustainable grains in the world because it requires little water to grow. Full of iron and potassium, the chips are gluten-free and suitable for vegans. Brand founder Cathy Moseley says: "Our mission is quite simply to make snacking well easy. That's why we believe this launch is a real game-changer, we're helping people to look after their gut with a product range that is both accessible and affordable."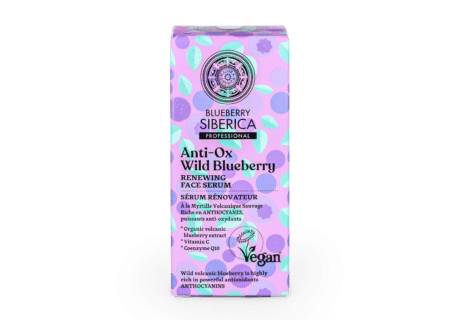 Natura Siberica has introduced a new eight-strong line of vegan and organic-certified skincare solutions: Anti-Ox Wild Blueberry. The wild volcanic blueberries used in the products grow in the Taiga wild plains of Siberia and are rich in valuable antioxidants called anthocyanins which accelerate skin renewal processes, improving skin tone and elasticity, and restoring a healthy complexion. Blueberries are naturally rich in beta-carotene and B vitamins, which add radiance, leaving skin hydrated and smooth. The collection comprises: Super Hydrating Eye Patch-Effect Mask; Renewing Face Serum; Cream-to-Foam Face Cleanser; Antioxidant Peeling Face Pads; Renewing Jam Face Scrub; Overnight Renewing Face Cream-Mask; Moisturising Face Mist Toner; and Awakening Day Face Cream.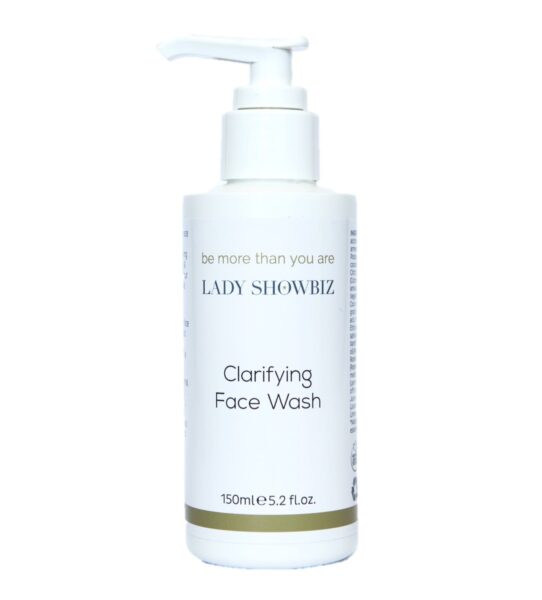 Lady Showbiz has announced the launch of two new vegan-friendly and cruelty-free skincare creations. Luxury Hand and Nail Cream blends naturally nourishing ingredients such as olive oil, avocado oil, coconut oil, almond oil and macadamia oil with blackcurrant and plum kernel extract to leave hands feeling smooth, supple and rejuvenated. It also includes  lavender and zesty lemon essentials oils to form a protective moisture shield. Clarifying Face Wash combines refreshing peppermint, juniper berry oil and lemon essential oil to create a lightweight soothing cleanser perfect for keeping summer skin hydrated. A small pump of face wash feels 'silky soft on sun-drenched skin, leaving it feeling instantly energized'. Lady Showbiz donates 20% of its net profits to charities that help improve the lives of people and animals in the UK and globally.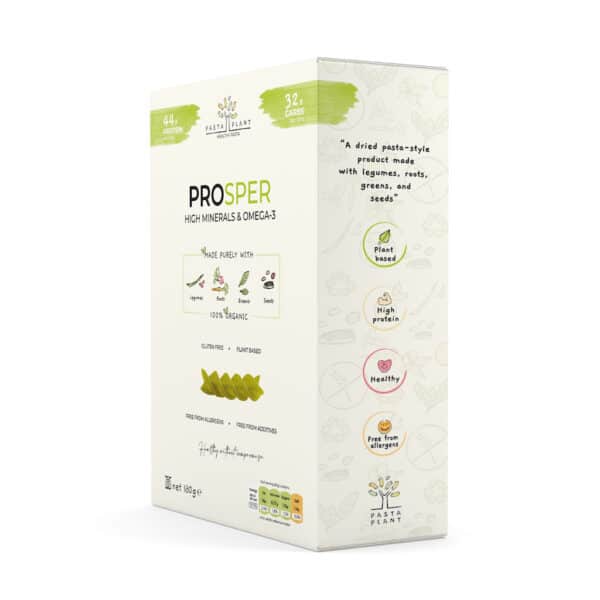 Pasta Plant has created two new 'superfood' non-wheat pastas made from 100% organic ingredients including legumes, roots, greens and seeds. Both variants – Proactive and Prosper – contain high levels of plant-based protein, are low-carb, gluten-free and suitable for vegans. "As Italians, we love our pasta and wanted to find a way of enjoying our favourite food without all the unhealthy carbs so often associated with it," explains Daniele Siro, Pasta Plant CEO. "So we came up with our revolutionary plant-based pastas – super-healthy alternatives which enable pasta-lovers to enjoy the sensation of eating the real thing without the worry of feeling bloated or having to work out harder to get rid of the excess carbs." Proactive Pasta has 64g of protein and 14g of carbs per 100g; Prosper Pasta has 44g of protein and 32g carbs per 100g.