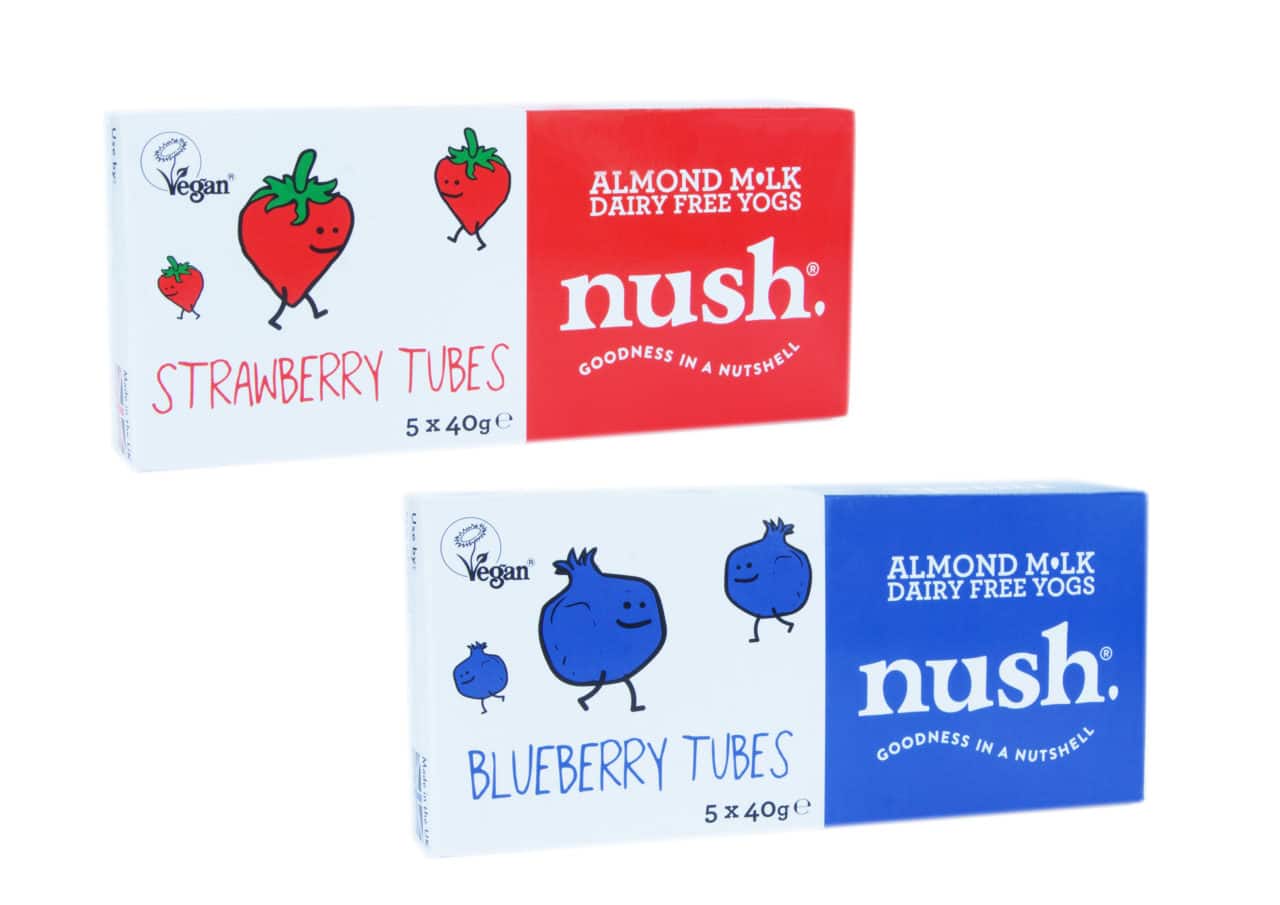 Nut milk yoghurt brand Nush has entered the childrens' and the on-the-go categories with the introduction of its dairy-free yoghurt tubes.
Available in packs of five 40g tubes, the yoghurts come in Strawberry Tubes and Blueberry Tubes and are made from almond milk yoghurt, containing up to 20% pure almonds from Sicily. This is blended with filtered water and vegan probiotic cultures, along with fresh pureed British strawberries and blueberries.
The yoghurt is vegan, free from refined sugar, gluten, soya, preservatives and additives, and aimed at children over six months, as well as time-poor adults.
The handheld format and playful packaging, featuring fun fruit characters, are designed so children can get the nutritional benefits of almond milk yoghurt in a handy, mess-free way.
"We are delighted to launch the UK's first dairy-free yoghurt tubes created from the finest almond milk yoghurt," says a spokesperson for Nush. "Demand for innovative dairy-free and on-the-go offerings has never been so high and now consumers can harness the delicious taste of Nush in a spoon-free and convenient format."