Rhug Estate, a Soil Association certified organic farm and café positioned in Denbighshire, North Wales, has implemented a duo of new practices which ramp up its sustainability credentials.
In a move which will reduce its plastic usage in meat products by 80%, the farm has introduced new paper-based trays for its organic meats in what has been described as 'a giant stride forward in Rhug's war against single-use plastic' – the business having already switched to biodegradable and more sustainable packaging in other areas including its Wild Beauty skincare range, takeaway coffee cups and trays, and burgers and lunch boxes.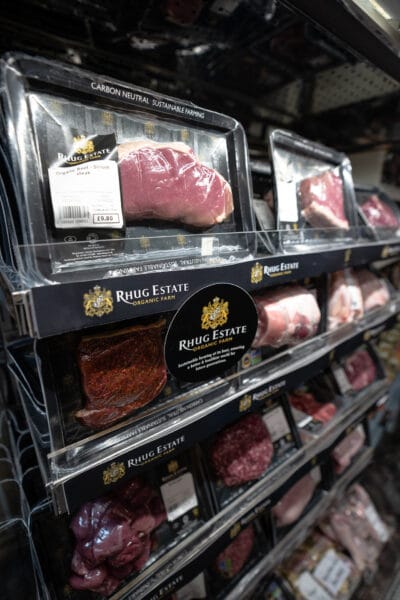 The trays have a recyclable cartonboard base (made from renewable wood fibre, sourced from responsibly managed forests) which is lined with a thin film designed to be peeled off and disposed of before the paper tray is recycled.
The packaging progression not only helps consumers lower their single-use plastic footprint but offers them an additional two days on the use-by date and decreases the chance of food waste; the improved shelf-life now means Rhug Organic Steak will remain fresh for 12 days.
Lord Newborough, owner of Rhug Estate, comments: "We are constantly looking at how each aspect of the business can reduce its carbon footprint. We had already moved to recyclable meat packaging 12 months ago but technology is advancing quickly in the recyclable packaging industry and so we have now upgraded our packaging.
"Work will never stop on making Rhug Estate as efficient as it possibly can be. Climate change is our biggest threat, and we owe it to the next generation to do everything we can to mitigate its effects. At Rhug we are pleased to be in a carbon negative position as a result of our passion for sustainability in everything we do whether it is organic farming, organic skincare, green energy, caring for the environment or the packaging we use."
A second development sees the estate become the largest private provider of ultra-rapid electric vehicle charging points in Wales.
Through a partnership with rapid charging network InstaVolt, Rhug Estate has brought to its farm shop car park the latest technology enabling employees and visitors to add a range of 100 miles to their electric vehicles in just 15 minutes.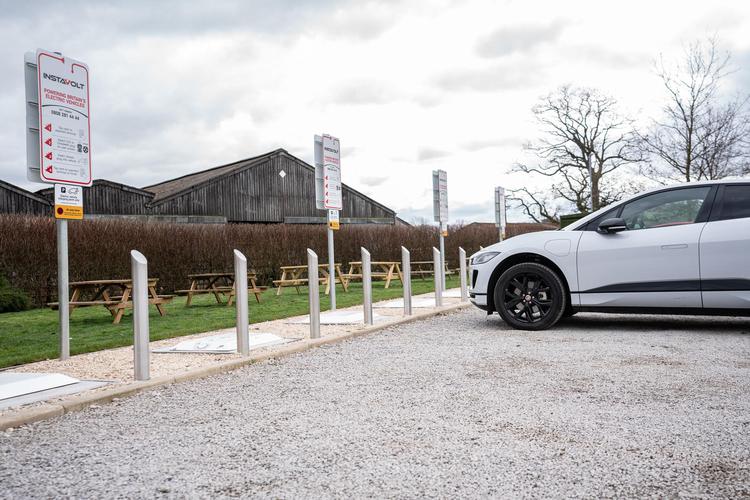 Eight new 120kW charging points have joined the existing Dual 7kW Type 2 PodPoint chargers, installed five years ago.
Newborough again: "Scottish Power and the Welsh Government, alongside chargepoint provider, InstaVolt, have enabled us to achieve this installation in a matter of weeks. During periods of solar gain, the electricity supply for the new EV charging points will come directly from the solar panels located behind Rhug Estate's farm buildings. This aspect makes it a truly green project and highly sustainable.
The farm's proximity to major roads in and out of popular holiday destinations such as Llyn Peninsular and West Wales makes it an ideal place to break long journeys, says Newborough. "Drivers and passengers will be able to enjoy the facilities at Rhug while their car is charging."
Image credits: Rhug Estate