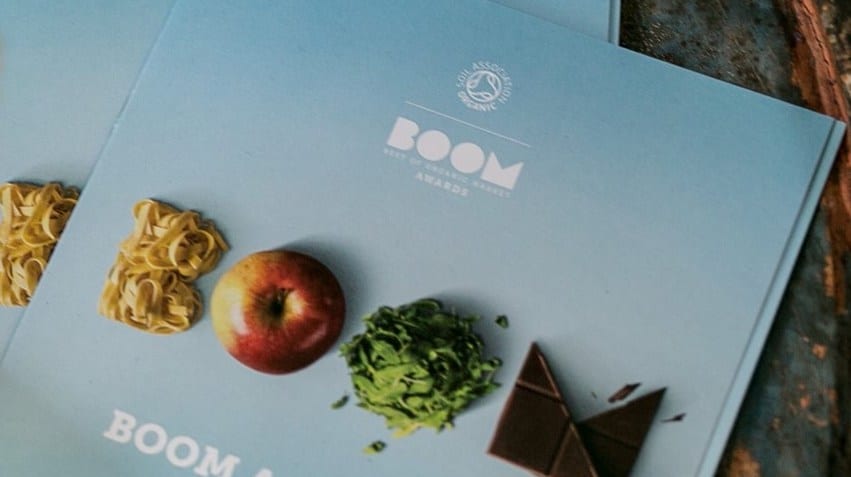 Returning for 2019, the Best of Organic Market (BOOM) Awards will once again be open to entrants from Monday 7 January.
These prestigious awards, run by the Soil Association (SA), are the UK's only organic food and drink awards, celebrating the best organic foods, beverages, hospitality and innovation. The BOOM Awards – an initiative now in its third year – offers a platform for recognition of the pioneers who are shaping a sustainable food system for the future, and providing consumers with 'food as it should be'.
Innovators 'shaping the future of food and farming' will be awarded not only for products sold in shops; restaurants, cafés, local retailers and box schemes which use organic ingredients are becoming increasingly recognized. BOOM is open to all organic producers and businesses across a range of categories including: fresh produce, dairy, bakery, meat, fish and poultry; alcoholic and non-alcoholic drinks and baby and children's products. New for 2019, applicants can now enter items in the Specialist Diet and Best Organic Snack categories. Products will be blind-judged 'purely on taste and quality'.
We wanted to be part of the BOOM awards because supporting and celebrating organic heroes is our bread and butter
Voting for the winning businesses will be an independent panel of judges from all corners of the organic industry – from food writers and bloggers to chefs and industry experts. A high-profile 'BOOMbassador' – due to be announced by the SA in early 2019 – will also participate in the judging, before hosting the awards ceremony in a new venue on 26 June.
Clare McDermott, business development director for Soil Association Certification, comments that the organic market is 'booming', with higher numbers of people 'looking for, talking about and choosing organic'. In answer to this increasingly discerning consumer base, the hotly-contested Nation's Favourite will once again be voted for by consumers, as the industry seeks to establish which is the public's most-loved organic product. The SA reports that in 2017, more than 3,000 organic products were nominated and voted for; Lemon Melts by Island Bakery was the product which claimed the title.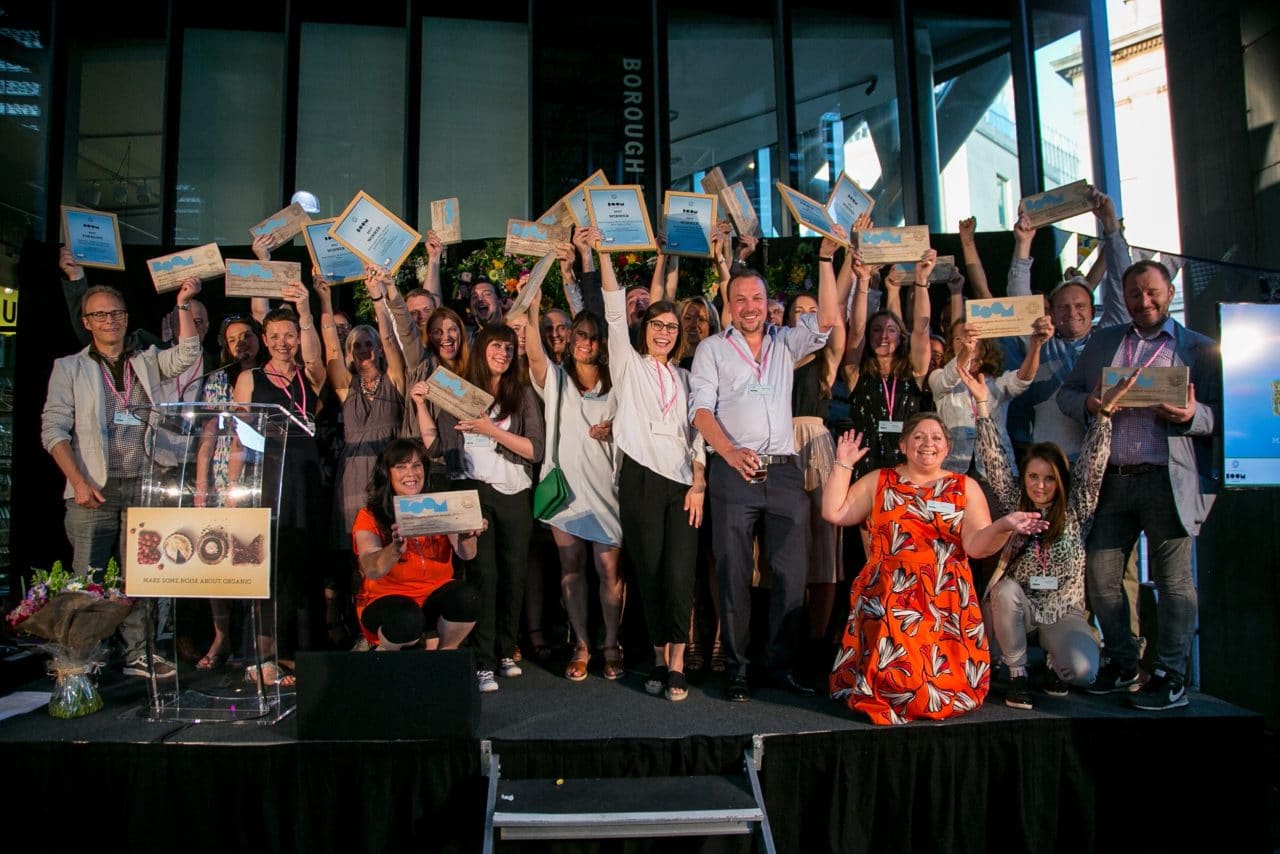 For the first time, this year's awards will be sponsored, with the SA partnering with Abel & Cole. Emma Healey, marketing director at Abel & Cole, adds that when the organic grocer began 30 years ago, the choice of organic products was 'slim' and 'even a tad uninteresting'. "Nowadays, it's such a different story; there are brilliant organic products and brands arriving all the time.
"We've always loved meeting these pioneers and hearing about their dedication. It's because of these great people that our online shop now stocks over 1,900 certified organic products. There's more choice than ever before, it's genuinely possible to have a completely organic weekly shop.
"We wanted to be part of the BOOM awards because supporting and celebrating organic heroes is our bread and butter; we look forward to getting to know their stories and celebrating the products and achievements they're most proud of," finishes Healey.
Small steps can make a big difference in promoting a better world
"Small steps can make a big difference in promoting a better world, and by choosing organic shoppers are playing their part in supporting a more sustainable food system, working with nature to protect the soil, encourage wildlife, avoid antibiotics and reduce pesticide use," says McDermott.
"Organic farmers and producers have always been innovators and pioneers, and hundreds of products have been launched in the last year alone. The BOOM Awards get bigger and bigger each year and are our chance to make some noise about organic, celebrating the amazing food and drink that organic offers."
"These awards are a UK-wide showcase of organic, so I'd encourage any organic business to enter and give themselves a chance to be recognized as the best that organic has to offer," she advises.
For a full list of categories, sub-categories and instruction on entering, please visit https://www.soilassociation.org/boomawards/ from January 2019.
Entries will close on 28 February, with judging set to take place between 30 April-3 May, ahead of an awards night on 26 June.