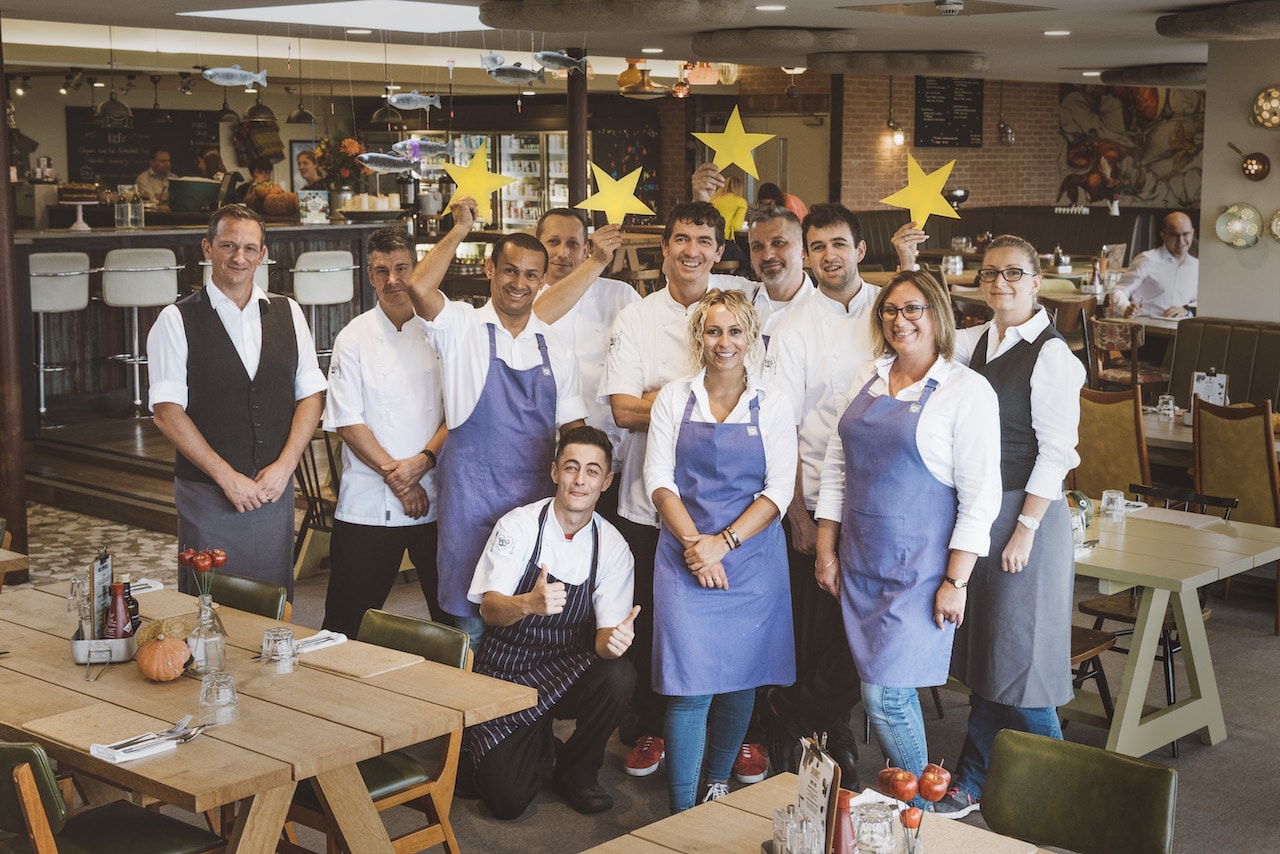 The Yeo Valley Canteen – which opened in 2015 with an emphasis on locally-sourced organic produce – and the Garden Café have been decorated with four stars under the Soil Association's (SA) Organic Served Here scheme, honouring their commitment to serving a menu which comprises 75-95% organic ingredients.
Paul Collins, Yeo Valley's food ambassador, says: "Our ethos here is to keep it local, organic and simple. That approach to food runs right through the Yeo Valley business and our Canteen. Whether it's our dairy products, the beef we rear on our farms or the veg we grow in our organic garden, we have the same attitude. It's not fine-dining, but I think that's what our customers like about us."
We're very proud to reinforce their sustainable ethos
Award-holders are audited by experts from the Soil Association Certification, which reveals that a recent body of research showed that 50% of people are more likely to dine in a restaurant which highlights its ethical and sustainable credentials, while 43% of people believe that having organic on the menu increases the appeal of a restaurant.
Sarah Jupp, business development manager for the SA, comments: "Having helped Yeo Valley to find additional organic certified food suppliers, we understand the lengths to which they've gone to serve responsibly sourced ingredients to their customers. We're very proud to reinforce their sustainable ethos."