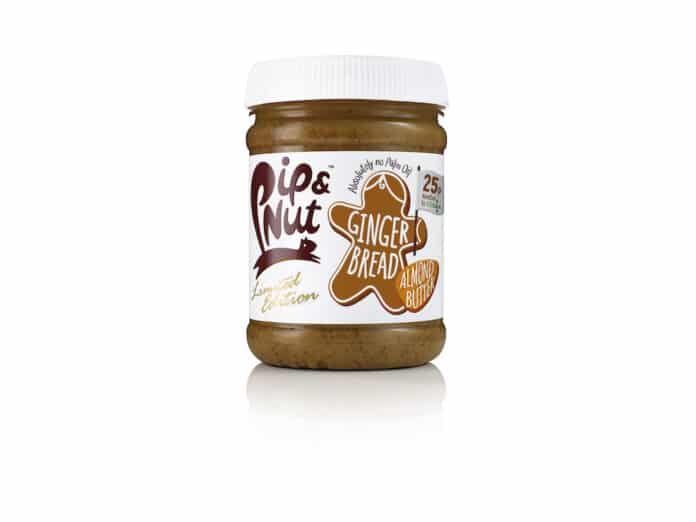 Pip & Nut has launched the latest in its limited edition line-up, Gingerbread Almond Butter, which is supporting the Hackney Foodbank charity – part of The Trussell Trust network – with an on pack 25p donation for every jar sold.
The launch marks the brand's first on-pack charity partnership and is its latest effort to support Hackney Foodbank, following its ongoing One from You, One from Us initiative, which has so far seen 4,400 jars of Peanut Butter donated since March.
"We're really proud of our new Gingerbread Almond Butter not only because it offers a delicious, versatile and fun seasonal flavour profile but because it provides us with another opportunity to support Hackney Foodbank at this time of significant need," explains Pip & Nut founder Pip Murray. "The charity has seen up to triple the demand for food parcels during the COVID crisis and there's no sign of this easing up in the next few months. We are thrilled to have the ongoing support of our retail partners to help us to do this and are excited to see the limited edition roll-out into stores this month."
Melanie Rochford, business & development director at Hackney Foodbank, adds: "With the money we receive from Pip & Nut through this initiative we plan to purchase a new van, which is essential for keeping up with the growing demand at our five centres, along with putting the funds towards top-up items that haven't been donated in sufficient quantities to keep up with demand. Every penny or food donation we receive is a massive help in enabling us to carry on not only feeding people in crisis, but working with other charities and organisations to assist clients to access the wider forms of help they need in order to find a way out of the poverty trap."
The new seasonal flavour is described as a delicious blend of smooth almond butter with warming ginger and cinnamon spices.