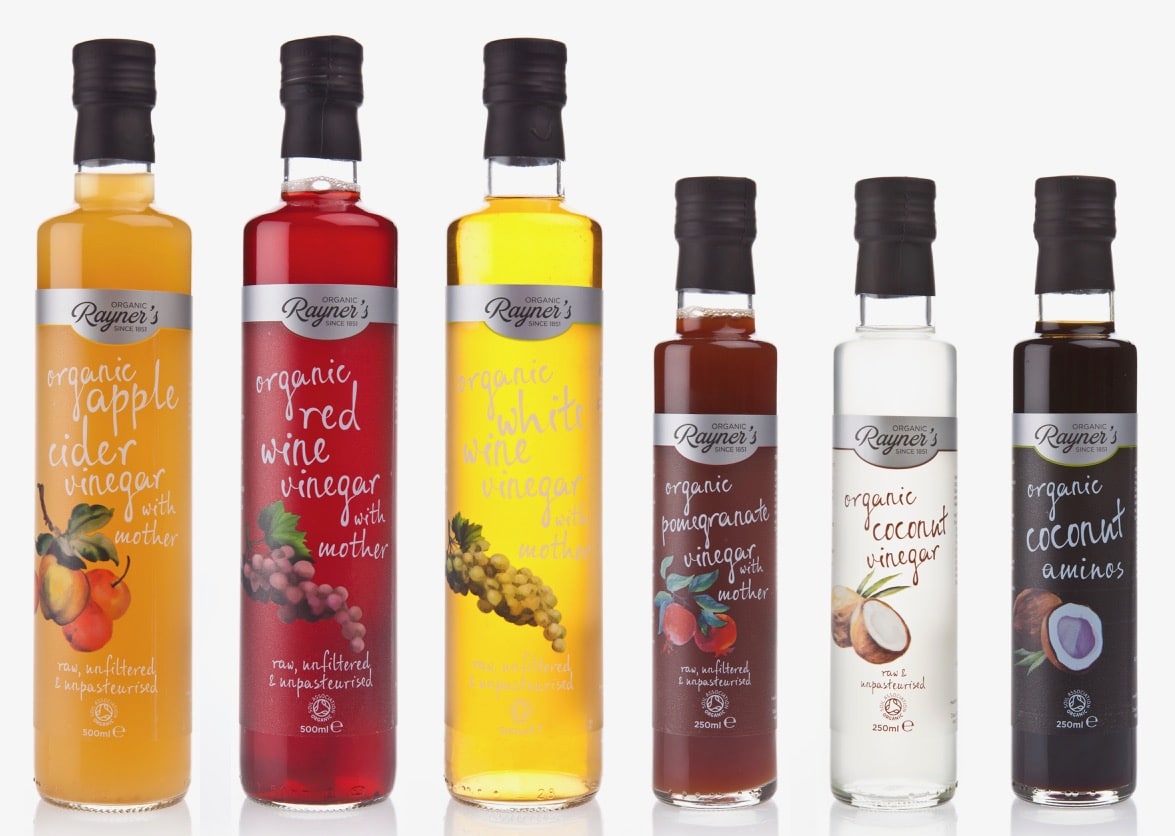 Rayner's has introduced a new range of five organic, raw, unfiltered and unpasteurized vinegars along with a coconut amino.
The Soil Association-certified range uses organic apple cider vinegar containing 'the mother'.
The brand's Organic Raw Apple Cider Vinegar with Mother has a delicate aroma and is full of live bacteria and natural enzymes, and its Organic Pomegranate Vinegar with Mother is rich in antioxidants and has a distinctive pomegranate flavour.
The Rayner's Organic Raw Unfiltered Red Wine Vinegar with Mother – the UK's first Red Wine Vinegar with Mother – is ideal for dressings, in sauces and marinades and as a healthy tonic, as is the Organic Raw Unfiltered White Wine Vinegar with Mother, which is also a UK first.
Organic Raw Coconut Vinegar with Mother is a calorie and fat-free coconut vinegar, which alkalizes food once in the body. It has the same benefits as apple cider vinegar, but with a gentle taste and scent profile.
Organic Coconut Aminos is a low-sodium alternative to soya sauce and contains 17 naturally occurring amino acids, vitamins B and C and potassium.
The vinegars and aminos are available in 250ml and 500ml glass bottles, which feature the brand's new ingredients-focused look.
Cliff Moss, MD of Healthy Food Brands Ltd, says: "Interest in traditional wisdom has continued unabated through 2017, with consumers actively opting for natural alternatives and ingredients prized for their therapeutic qualities. In response to this demand, we are delighted to be able to enhance our existing offering with this new organic range, encompassing flavour profiles to challenge and excite both the new and established cider vinegar purchaser."