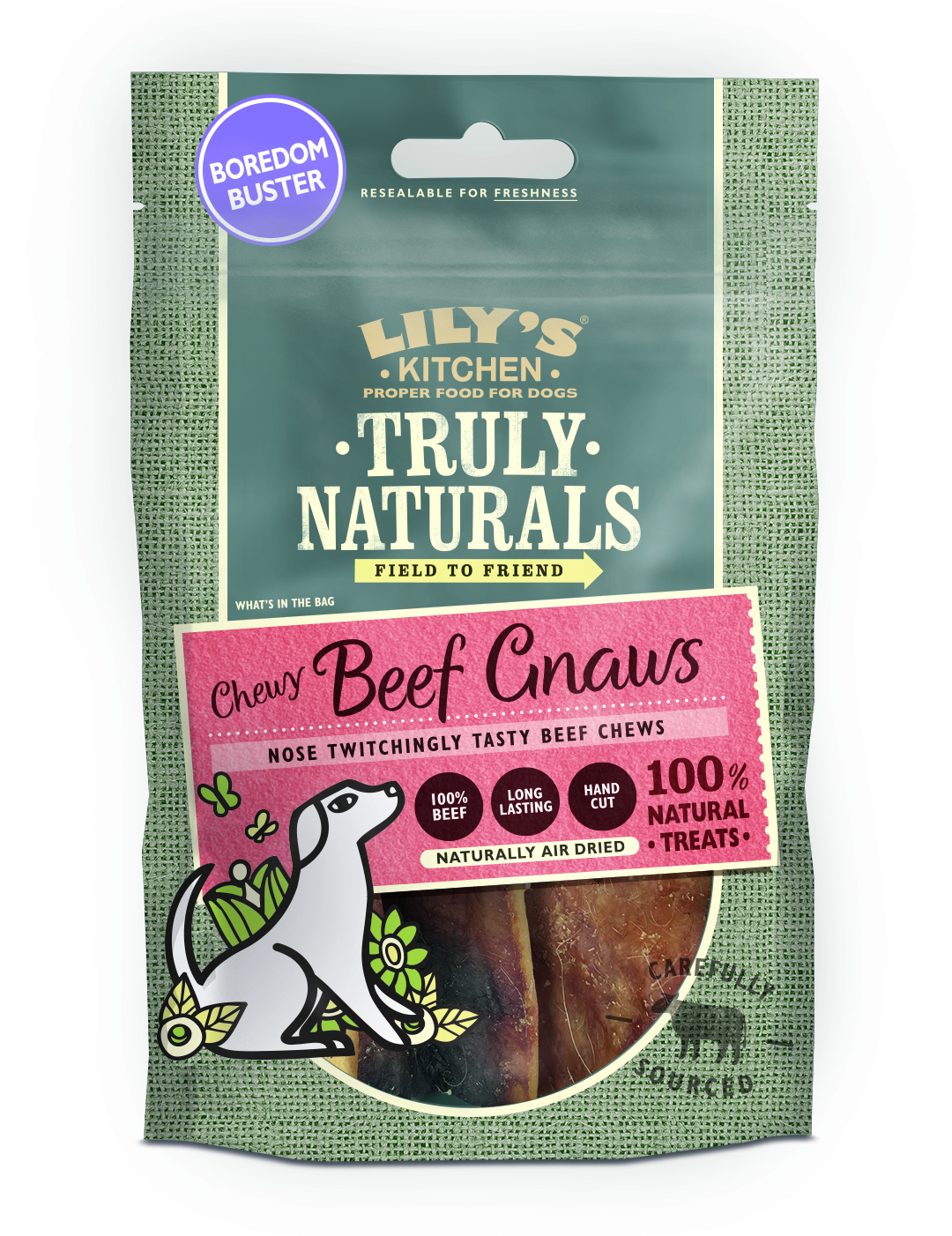 British producer of healthy food for pets, Lily's Kitchen, has launched three new 100% natural and grain-free functional treats for dogs, as part of its Truly Naturals range.
The treats are:
Chewy Beef Gnaws are hand-cut meaty strips made from air-dried beef for a longer lasting chew to keep dogs entertained and happily chewing away.
Crunchy Fish Rolls are produced from a recipe using sustainably sourced whitefish skins, caught from the waters around the east coast of Britain. Air-dried to keep all the goodness inside, they contain omega 3 and 6 to help keep dogs' coats shiny.
Chewy Capelin Bites are nourishing fishy treats packed with omega-3 and 6 and made with air-dried, sustainably caught whole capelin.
The Lily's Kitchen's Truly Naturals range now has newly designed packaging with a larger window for consumers to see inside. They're resealable for freshness too, making them ideal to take out and about.
Henrietta Morrison, founder and CEO of Lily's Kitchen, says: "We believe in providing the right nutrition at every stage and for every occasion in a pet's life. Proper food and naturally nutritious recipes shouldn't stop at meals, but should extend to treats too.
"Our new Truly Natural treats will appeal to all pet parents who are looking for 100% natural, grain free treats to help their four legged family members feel happy, for training and to reward good behaviour, as well as keeping them entertained."