Peanut butter brand Whole Earth is set to more than double its contribution to the Sumatran Orangutan Society (SOS) by pledging to donate 25% of profits from its new Golden Rainforest Edition.
The brand's four-year partnership with the charity focuses on supporting an area known as the Forever Forest in Sumatra, the only place in the world where critically endangered animals like tigers, elephants, orangutans and rhinos co-exist.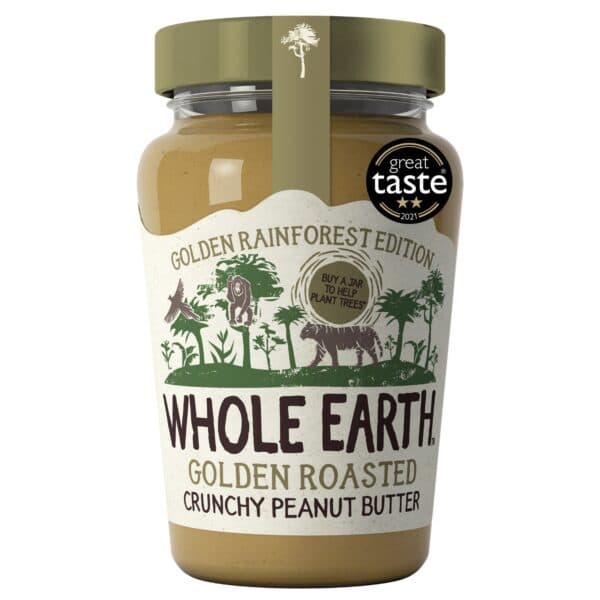 The new product label features illustrations of the Forever Forest and its animal inhabitants, and every jar sold will support the SOS to grow the diverse ecosystem, support community engagement and provide long-term protection of the forest.
"As a natural brand with a long-standing commitment to the environment, we wanted to support a project that is well aligned with what we stand for as a business," says Bryan Martins, Whole Earth marketing and category director at Ecotone UK. "We are guided by our mission to protect and grow biodiversity, and by increasing our support for the SOS we can help to protect the diverse Sumatran ecosystem.
The special edition Golden Roasted Peanut Butter is designed to appeal to the growing number of conscious consumers who want to help protect biodiversity.
"Consumer purchases are increasingly driven by environmental concerns," adds Martins. "By purchasing the Golden Rainforest edition, consumers are getting a delicious, award-winning peanut butter, while doing good for the planet. The attractive label gives it strong shelf stand out and we're confident it will secure good rate of sale – the more we sell, the more money goes to SOS."
The SOS logo is now emblazoned on the entire Whole Earth peanut butter range.
It is estimated that the total donation from Whole Earth this year will enable the SOS to plant up to 50,000 trees, building on the 20,000 planted through the partnership in 2021.