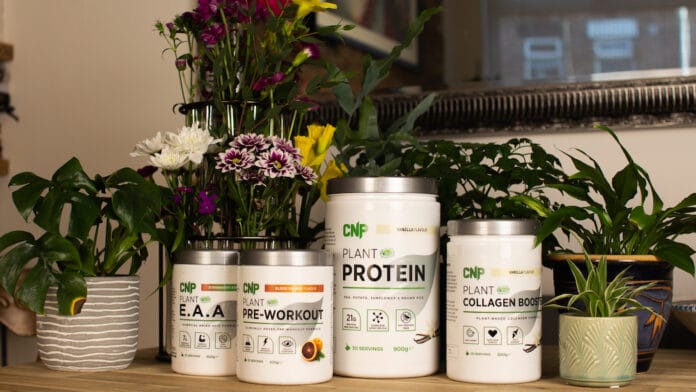 Vegan FMCG distributor Bravura Foods has linked up with sports nutrition brand CNP Professional for its latest launch: a range of functional plant-based sports nutrition products.
The CNP Plant range includes Protein powder in Vanilla and Chocolate; Collagen Booster (Vanilla); EAA (Watermelon and Tropical; Pre-Workouts (Blood Orange and Mixed Berries); and ready-to-eat Plant Slices (Birthday Cake and Salted Caramel).
The line has been certified vegan by the Vegetarian Society and each product is designed to be as functional as possible while providing 'exceptional taste and texture'.
"We are delighted to have partnered up with the experienced team at CNP to launch this range of plant-based nutrition products at a time when the market really is crying out for great-tasting vegan sports nutrition," says Lisa Gawthorne, director, Bravura Foods. "The range doesn't taste like so many of the grainy, earthy and hemp-based plant-based products … and that was important to us. We feel strongly that there shouldn't be a taste differential."
CNP director Mark Harrison adds: "It was a natural choice to partner with Bravura Foods as we wanted to tap into and build up on their expertise in the market as vegan brand builders and we look forward to developing the partnership."
The new offering will be available from October.