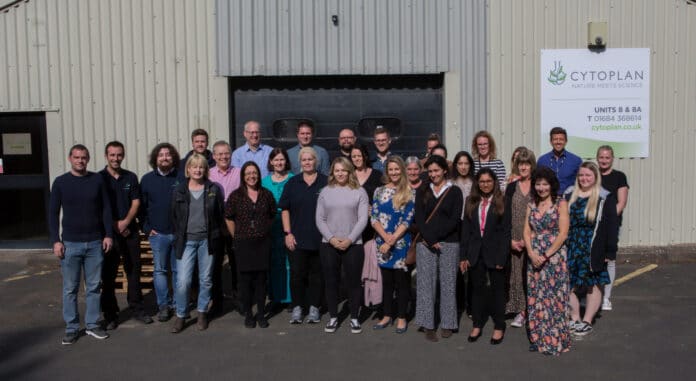 Following another year of double-digit growth, food-based supplements brand Cytoplan is opening a new production facility in Malvern Link.
The company will retain its existing building in Hanley Swan and split the business across both sites to meet increased demand for its products over the next three to five years.
"After 18 months of the coronavirus pandemic, the immune health category has grown by 25% with unforeseen growth in vitamins such as vitamin D3 and this, alongside consumer surge in demand for supplements that are vegan and food-based, has helped us to continue to grow and improve the nation's health by providing unique science-based supplements and formulas to both healthcare practitioners and direct to consumers via our website," explains Cytoplan CEO Amanda Williams.
"It's important for us to stick to the roots we have nurtured here in Malvern over the past 30 years and stay true to our ethical philosophy of working with nature and science to improve health. Although we have outgrown our current site, investing in an additional production facility will future proof the company and ensure we retain our local staff and keep Cytoplan growing here within the community for the foreseeable future.
We are excited to continue to contribute to our charitable owners; The Aim Foundation which will see us positively impacting worthwhile health and nutrition projects both here in the UK and overseas."
The investment has been privately funded by the company after a 'significant period of growth' in which sales grew by over 20% in both 2020 and 2021.