In what the brand calls a 'world first', Ronald Britton has launched a plastic-free glitter, Cosmetic Bioglitter Pure.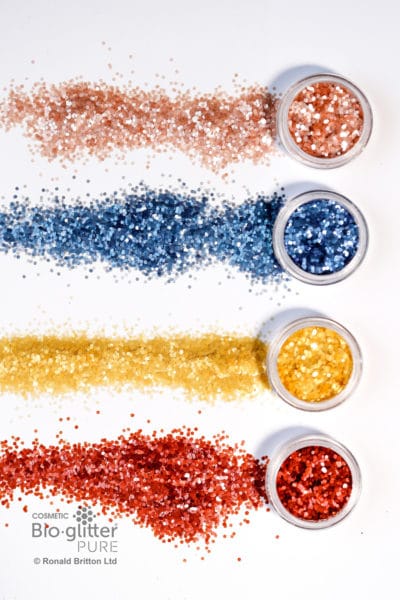 The glitter is based on natural materials, is biodegradable and decomposes like a leaf in the natural environment to leave no trace. It is the first glitter to be verified microplastic-free by the EU and certified OK Biodegradable Water by TÜV, meaning it is guaranteed to biodegrade in a natural, freshwater environment.
Stephen Cotton, commercial director of Ronald Britton said of the launch: "Cosmetic Bioglitter Pure is completely unique in the market, it is the first glitter of its kind in the world to use natural materials and no plastic.
"The issue of plastic waste and microplastics is something we've been working towards tackling in glitter for the best part of a decade. Our first step on the Bioglitter journey was the launch of our original Bioglitter product back in 2014, now known as Cosmetic Bioglitter Sparkle. Cosmetic Bioglitter Pure takes that one step further and offers the market a new glitter effect that is completely plastic free."
Low in heavy metals and aluminium-free, the new glitter is skin-friendly and offers 'soft focus iridescent' glitter effect which the brand says is 'a look never seen before'.
The company is currently working with cosmetic and retail brands to include Bioglitter products in a range of applications.