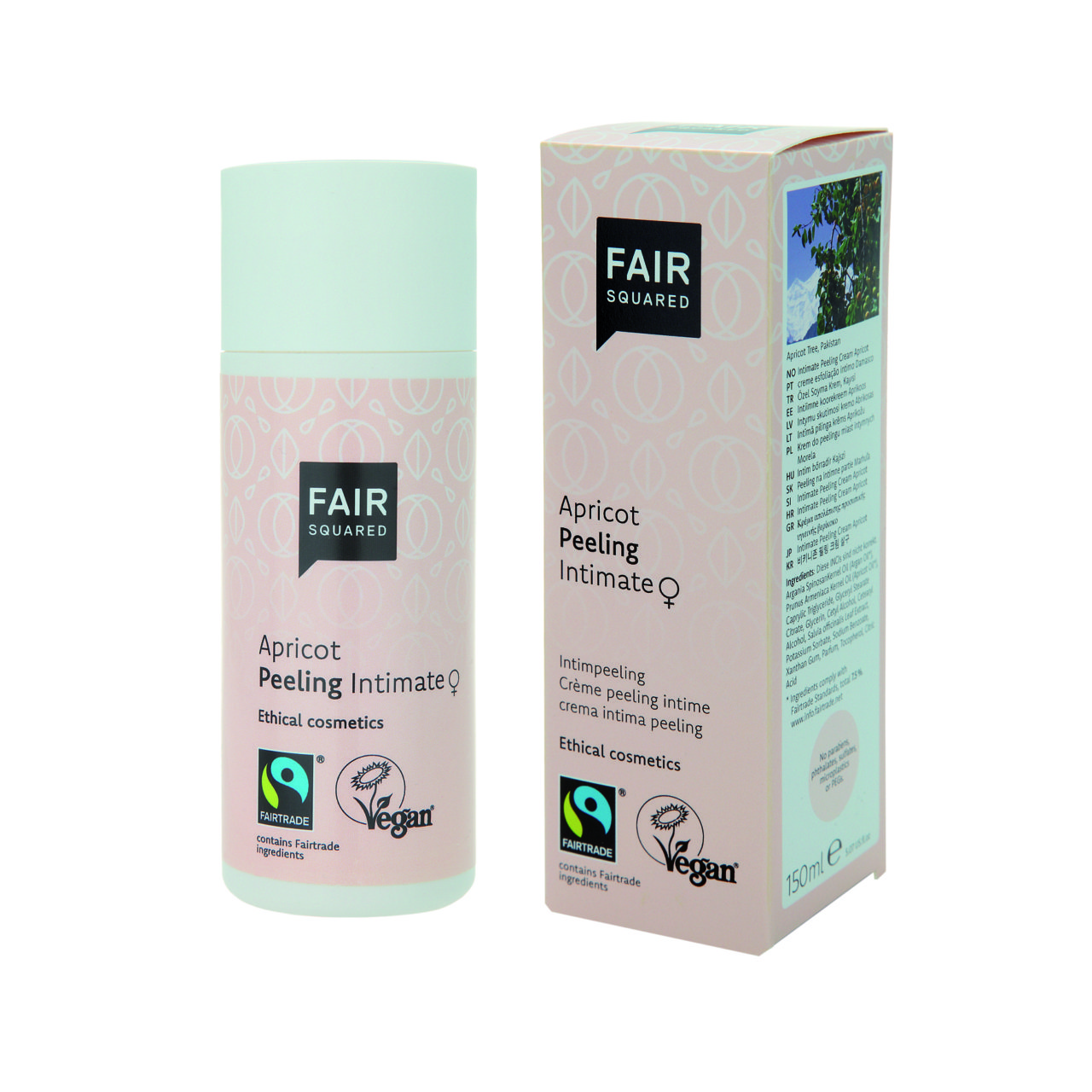 Fairtrade-certified natural personal care brand Fair Squared is expanding its intimate care collection with four new, naturally pH-balanced products.
Intimate Wash (Apricot) is a washing lotion designed to maintain and protect the natural pH balance of the skin in the genital area.  Suitable for sensitive skin, it helps prevent irritations, leaving skin soft and supple. It contains Fairtrade apricot kernel oil from Pakistan and green tea from India.
Intimate Peeling Exfoliator is for exfoliating before shaving the genital area to open the pores around ingrown hairs and help prevent razor nicks.
Intimate Deodorant Cream (Apricot) is a rich cream which aims to deodorize and nourish the sensitive skin in the genital area, leaving it feeling fresh and smooth and matches the natural pH balance of the skin.
Intimate After Shave Spray is designed to soothe and nourish skin and help guard against irritation and rashes, without affecting the natural pH balance of the female genital area.
The pH-balanced products are made from natural and organic, fairly-traded ingredients as well as being accredited by NATRUE, The Vegan Society, PeTA. They are also HALAL certified.
Graeme Hume, MD of Pravera, which distributes Fair Squared in the UK, says: "Fair Squared is the only natural and organic personal care brand in the UK that is also certified by Fairtrade. As consumers are becoming more aware of the ethical values of the brands they buy, Fair Squared ticks all the boxes.  The new product launches are perfectly timed for spring and summer, when demand for body care and shaving products soars."
The new products will be available from April.