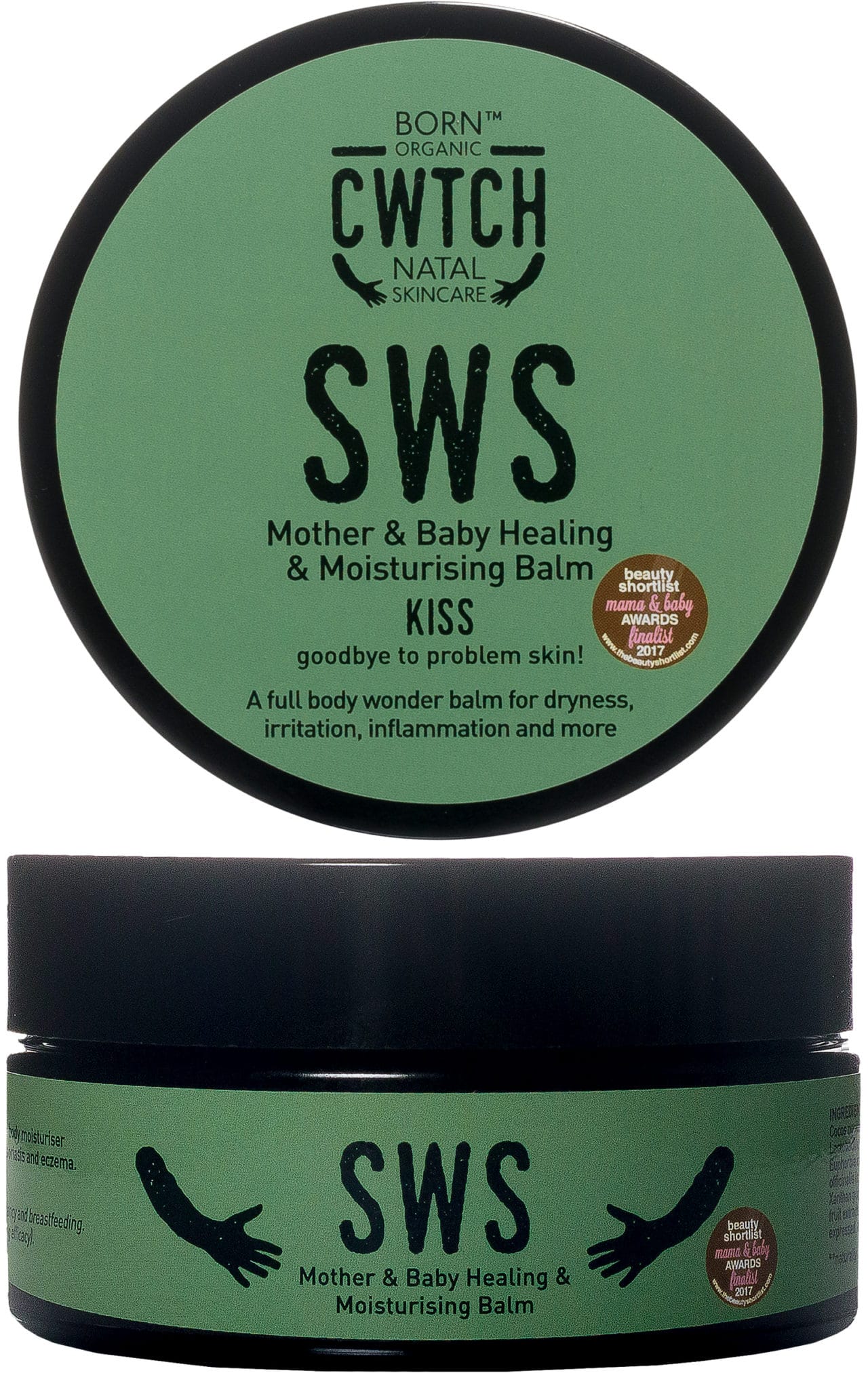 Welsh-born organic and vegan brand Cwtch Skincare has launched six natural skincare products for mothers and babies.
The Welsh meaning of Cwtch is 'a haven of safety' and, says the brand, this underpins its formulas which are heavily based on natural active oils such as marula, baobab, babassu and prickly pear, mixed with extracts derived from vanilla, elderberries and coconut.
Three of the new Cwtch products are for mums and are formulated to reduce stretch marks and fine-lines, boost elastin and collagen and tone, firm, tighten and plump under-pressure skin. The combine active oils along with subtle plum, vanilla and sandalwood phytoscents, balanced for sensitive, heightened pregnancy senses.
The three products are: Trysor Nourish & Restore Stretch Mark Serum, designed to provide a collagen-boost for the nine-month stretch and beyond; Scrwb Bump, Breast & Body Scrub – a skin-conditioning scrub designed to give an all-over glow; and Cariad Bump, Breast & Body Mask – an intensive leave-on rejuvenating mask.
The offer also includes three 'baby buddies', formulated for interconnected use for treating localised areas of inflammation like cradle cap, nappy rash and psoriasis, and locking in softness. All three products are infused with a gentle soporific blend of cucumber phytoscent and lavender essential oil to calm and cool sensitive skin.
Sws Mother & Baby Healing & Moisturising Balm is described as a full-body wonder balm for dryness, irritation, inflammation and more; Rowli Powli Baby Bedtime Body Oil aims to provide pure comfort for calm bedtimes; and Nos Da Baby Bath & Gentle Milk Wash provides 'luxe' conditioning for babies.
The Fairtrade-certified brand has been developed by Philip Davies, an acupuncturist with a degree in Traditional Chinese Medicine and a reflexologist with 20 years' experience specializing in pre- and post-natal care.