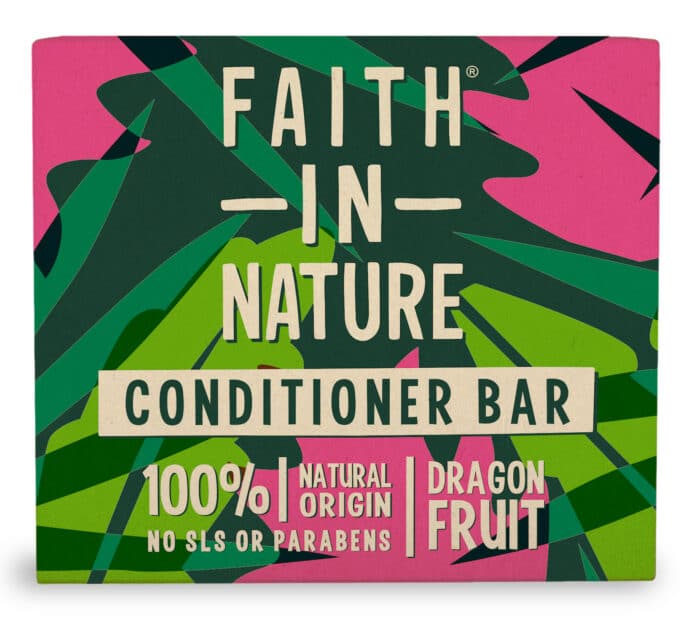 The latest addition to Faith In Nature's hair care collection is a line of 100% natural, vegan and cruelty-free Conditioner Bars with options to suit all hair types.
The new Conditioner Bars have a high content of natural oils and waxes to offer moisturizing and detangling benefits, incorporating coconut oil and shea butter to help repair damaged hair and provide intense nourishment to avoid breakage. They're also suitable for curly or coiled hair, and beards.
The Conditioner Bars are available in four formulations:
Nourishing Shea & Argan – made with ethically traded shea butter and argan extracts to gently nourish
Hydrating Coconut & Shea – a 'luxurious' bar formulated to leave hair feeling soft and hydrated
Revitalising Dragon Fruit – infused with dragon fruit which is rich in antioxidants to revitalize
Relaxing Lavender & Geranium – a fragrant bar designed to inspire a sense of relaxation as it leaves hair feeling nourished.
The new conditioning solutions are designed to be paired with Faith In Nature's existing Shampoo Bars to offer hair-washing duos that provide a routine for all hair types and textures that's 'every bit as good as their liquid equivalents'.
Made with natural fragrances, Faith in Nature's new compact, zero-waste Conditioner Bars are silicone- and sulphate-free.