Sustainable beauty pioneer Full Circle has unveiled a new plant-based active ingredient for use in beauty and personal care solutions produced using gin distillery leftovers from the 'zero to landfill' Adnams brewery in Suffolk.
Aptly named, Gin TONIQ is a water-soluble active created using locally grown surplus grain ferment – a by-product of Adnams' Copper House Gin – to produce an innovative and sustainable skincare ingredient offering long-lasting hydration and moisturization. For every bottle of gin produced, says Full Circle, it can upcycle four litres of gin distillery leftovers.
The alcohol-free grain ferment is captured fresh, straight from distillation, and as part of the manufacturing process, Full Circle incorporates sustainably sourced glycerine which eliminates the need for any preservative.
In-vivo studies have shown that this grain and glycerine combination has a synergistic effect on the skin, with Gin TONIQ delivering three times more moisture than glycerine alone and providing up to eight hours of hydration. Further studies revealed the ingredient reduces inflammatory marker IL-8, making it ideal for soothing and calming skincare products.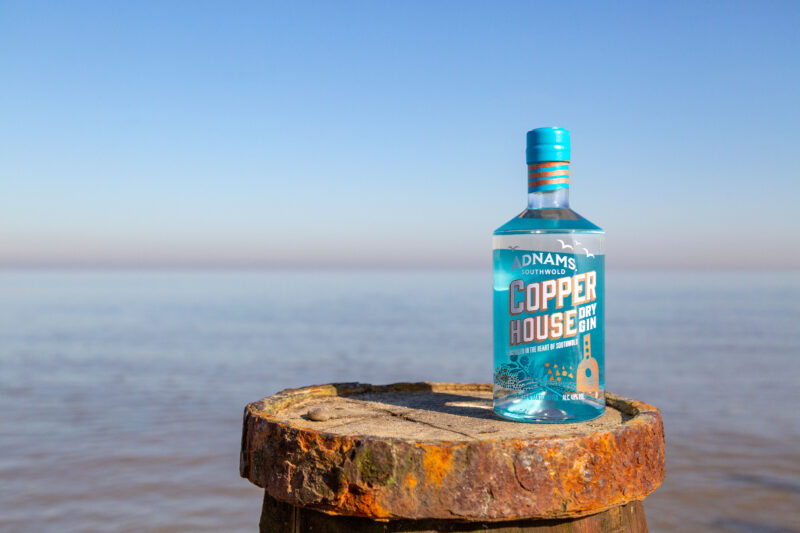 "Gin TONIQ proves that there is so much value in what many would consider to be a waste product," says Full Circle general manager Harry McIlwraith. "As with the rest of our portfolio, this new launch supports our mission to help beauty and personal care brands transition towards a circular economy without compromising product quality or performance. We're absolutely thrilled to be partnering with Adnams who are also committed to diverting waste from landfill. It's partnerships like this that help make what we do possible."
John McCarthy, head distiller at Adnams adds: "For decades we have always looked to minimize our impact on our environment, repurposing is a great way to highlight the importance of thinking differently about waste."
Gin TONIQ is natural, vegan and Ecocert-approved. It can be used within a wide variety of face and bodycare applications and is the first of the TONIQ range which will complement the company's existing line-up of NECTA oil-soluble actives and CRUSH upcycled scrubs and powders.