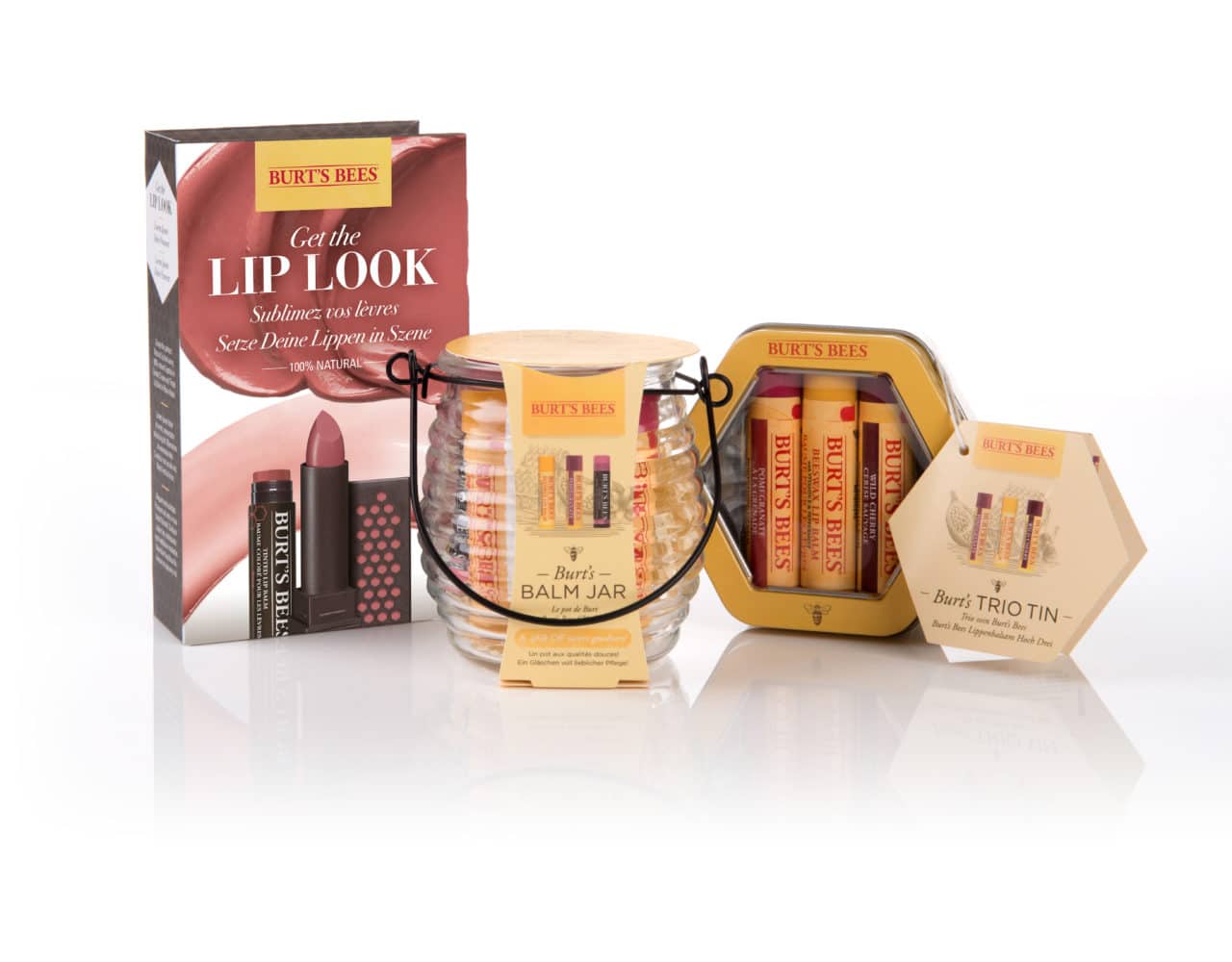 Burt's Bees has launched three new natural gift sets focusing on lip care, all containing responsibly sourced, sustainably made and naturally moisturizing products.
The collection begins with Burt's Trio Tin, featuring balm sticks in three flavours: Original Beeswax with Vitamin E & Peppermint; Pomegranate; and Wild Cherry.
The gift sets continue with Burt's Balm Jar – a keepsake glass honey jar which houses a duo of lip balms as well as a 100% natural Tinted Lip Balm in the shade of Hibiscus, offering a subtle tint of colour to users.
Rounding off the collection, Get the Lip Look is a set comprising two lip colour products: Lipstick – Sunset Cruise; and Tinted Lip Balm – Rose.