Green People and wildlife protection charity The Born Free Foundation have collaborated to create a new limited edition of the ethical beauty brand's sustainable teenage skincare range Organic Young – My Skin Goals.
The three products within the My Skin Goals limited edition utilize the soothing properties and natural spot-zapping abilities of green tea and willow bark as well as prebiotics to help promote clear skin confidence.
The set includes: Clear Skin Foaming Face Wash – a light, foaming wash to remove impurities, regulate sebum and refresh young skin; Clear Skin Purifying Serum which aims to quickly and effectively clear spots, balance the skin and keep acne-forming bacteria in check; and Clear Skin Cleansing Moisturiser, formulated to reduce redness and irritation and support the skin's healthy bacteria.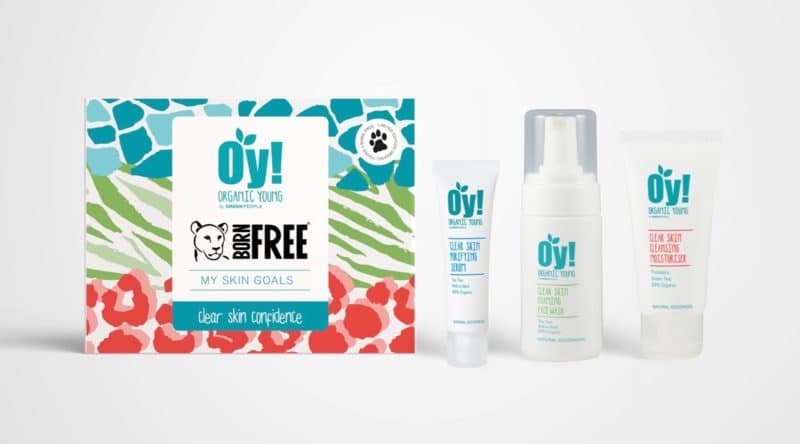 Purchases of the Organic Young My Skin Goals skin care set support Born Free's new Great Debate educational programme. The initiative is aimed at children from eight to 18 and provides teachers with the tools to engage students in meaningful debates about key wildlife and environmental topics.
"Future generations will have the tremendous responsibility of protecting our planet," explains Laura Gosset, head of education at Born Free. "Born Free's education team is committed to fostering a love for the natural world, increasing awareness of the threats and challenges facing wildlife and empowering young people to make sustainable choices."