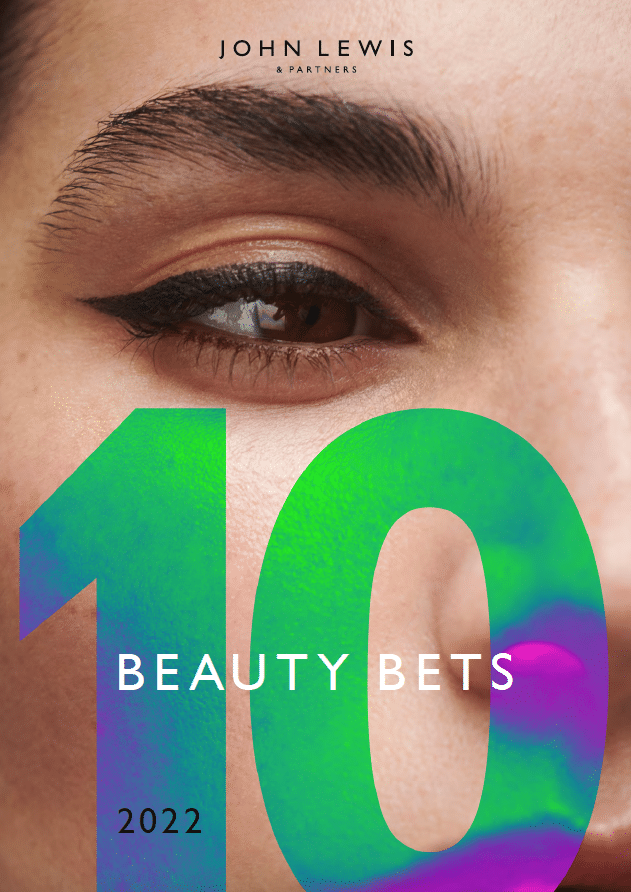 In December John Lewis launched its Beauty Bets report outlining the key trend predictions across skincare, make-up, hair, fragrance and wellness for the next 12 months.
The report predicts the continuing rise of 'skinimalism' in which multi-step skincare routines will be replaced by a regime using highly concentrated multipurpose products. "A mindset of considered frugality will see customers' leave behind superfluous products and focus on those that fulfill not just one, but multiple functions excellently," says the report. "However, this doesn't mean spending less. Within make-up and fragrance, the average item spend has increased by almost 6% in the last 12 months, as customers invest in hardworking products that deliver results."
Collagen supplements are another highlight for 2022 in the ingestibles sector, says the report, which states that The Beauty Chef Collagen Inner Boost is already the retailer's number one bestseller with sales brand up 230% on the year. It adds that while liquid and powder formats are set to remain strong, capsules and tablets will grow in popularity as customers call for on-the-go convenience.
A mindset of considered frugality will see customers' leave behind superfluous products
Beauty with purpose is another rising trend, according to John Lewis which says that since 2019, more than 71,000 customers have used its BeautyCycle take-back scheme, meaning that over 600,000 empty beauty products have avoided landfill and instead been turned into playgrounds. It believes that 'one of the biggest step changes' for this year will be waste-reducing refillable products becoming the norm.
The retailer also says that rather than just embracing 'Self-Care Sunday', consumers will be looking for 24-hour wellness, seven days a week, with products including calming essential oils which it believes will play a starring role. "Sales of Aveda Chakra 4 Balancing Mist have increased by 350% year-on-year, and thanks to online education, customers will become increasingly confident to mix their own calming blends using pure form," it says, adding that sales of 'sleepscape components' have boomed, with, for example, sleep sprays and oils up by 140.
The Beauty Bets report also foresees make-up making a colourful return following lockdown; perfume sales rising; skincare with functional actives; the return of the pout with 'power nudes'; bite-sized beauty in the form of miniatures; and the booming of beauty tech.