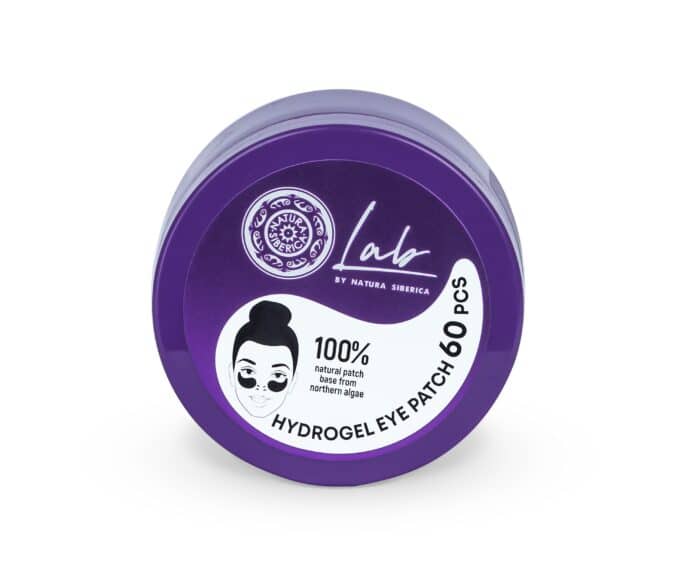 Natura Siberica has launched an eye-patch line based on the postbiotic active and fermented extracts of northern cloudberry and wild raspberry to help support the skin's natural microbiome.
Formulated to increase the skin's resistance to the effects of pollution, enhance radiance and regeneration and keep the delicate eye area looking refreshed and rested, the seven Lab Biome Eye Patches have a natural base of 100% Sakhalin algae.
The hydrogel patch collection comprises:
Refreshing and Smoothing to transform puffy-looking eyes into refreshed and wide-awake peepers with peptide SYN-AKE to help smooth fine lines and aloe vera gel as a moisturizing powerhouse.
Peptides are age-defying patches to invigorate tired skin and impart a radiant complexion. Peptide SYN-COLL stimulates natural collagen synthesis, smoothing fine lines, while low and high molecular weight hyaluronic acid keeps skin fully hydrated and reduces the appearance of wrinkles.
Super Tonic banishes signs of fatigue with caffeine to help tighten fine lines and reduce puffy skin, together with antioxidant vitamin E to help reduce UV damage and restore natural radiance.
Radiance are super hydrating patches with vitamin C to help improve skin tone and texture to reveal a natural glow, while niacinamide strengthens the skin's moisture barrier.
Lifting is designed to tighten and reduce fine lines with peptide SYN AKE to smooth and fight expression lines, while antioxidant coenzyme Q10 stimulates collagen production to restore firmness.
24K Gold Rejuvenating contain 24K gold to improve the absorption of active ingredients into the skin, enhancing their effects. Polypeptide SYN COLL stimulates collagen production to help keep skin looking younger.
Hyaluronic is described as the 'superhero patch' to hydrate and restore skin tone while erasing signs of fatigue with low and high molecular weight hyaluronic acid and panthenol provitamin B5 to hydrate, heal and reduce inflammation.