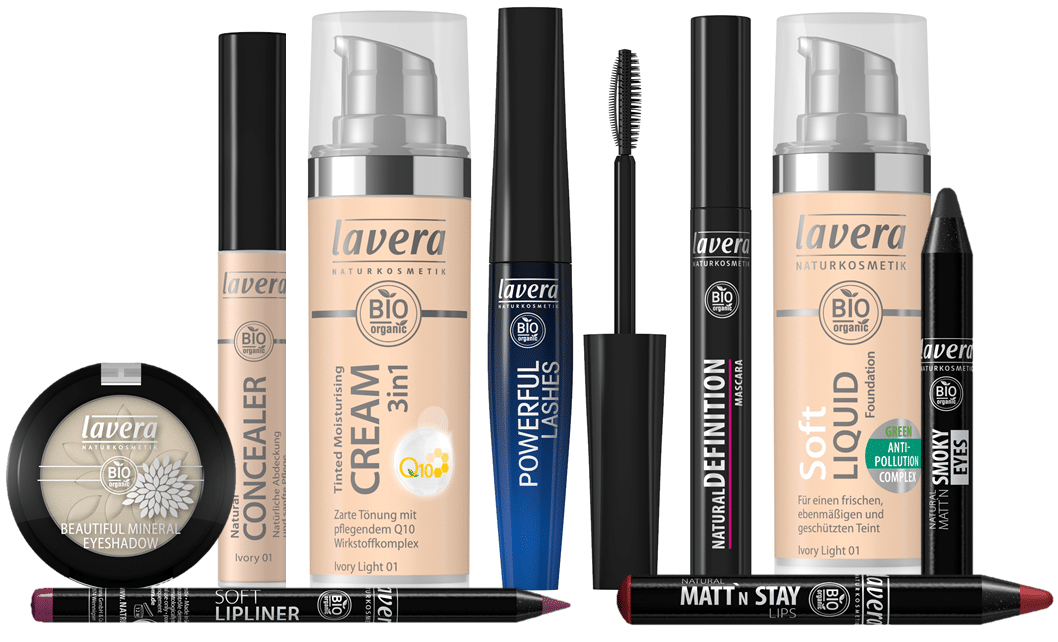 Natural and organic beauty brand lavera has expanded its range of colour cosmetics with 59 new items.
The newly introduced products include Tinted Moisturizing Cream 3 in 1 and Natural Concealer –rich in anti-ageing Q10 and natural ingredients to keep the skin looking luminous and rejuvenated, as well as Soft Liquid Foundation enriched with lavera's green anti-pollution complex combining organic algae and natural antioxidants to help protect the skin from the damaging effects of pollution.
For eyes, lavera has unveiled 14 new Eye Shadow colours, two Mascaras and an Eyeliner, an Eye Make-Up Remover and a Lash Care Serum to strengthen, regenerate and care for the lashes.
Merging active skincare complexes in its lip products, lavera has created a range of 4 Brilliant Care Lipsticks with a Q10 complex to add colour and shine. Its new Matt 'n Stay lip products are made from 70% cellulose, a renewable raw material, in line with the brand's ongoing effort to find more eco-friendly ways to produce and package its products.
"The demand for natural and organic colour cosmetics is still growing and the market is forecasted to be worth $80 billion worldwide in 2023," explains Graeme Hume, director of Pravera Ltd, the UK distributor of lavera. "Lavera is looking ahead and has created a wide range of high-performing cosmetics that is exactly what consumers with an interest in natural beauty are looking for; they want all the benefits of what non-natural brands are offering, such as great colour range, innovation and durability, but also demand only natural and organic ingredients, and environmentally responsible packaging and formulations."
The products are certified natural and organic by NATRUE and have environmentally friendly packaging, which is all recyclable.