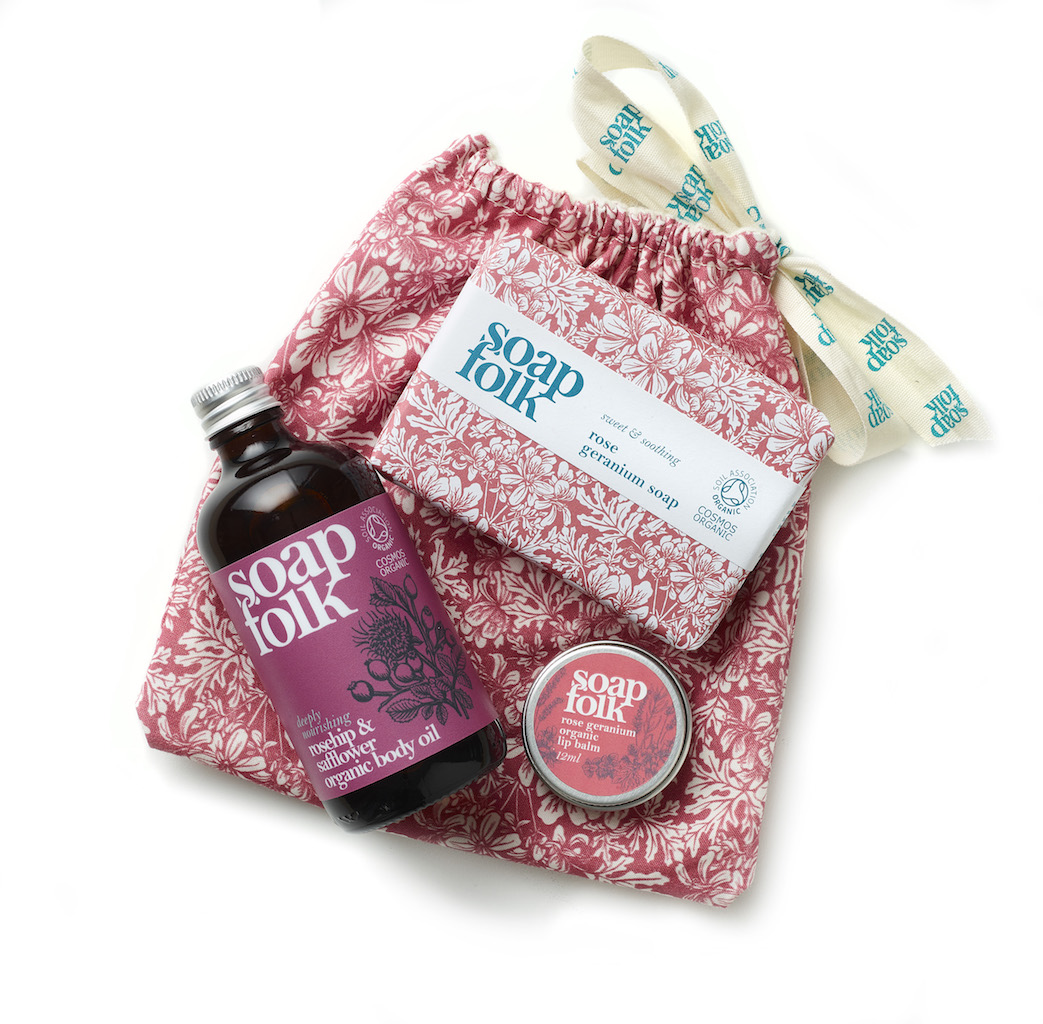 Packaged in a floral organic cotton bag, the new Soap Folk Rose Geranium gift collection contains three Soil Association-certified organic beauty products.
Rosehip & Safflower Body Oil is deeply nourishing and absorbs quickly into the skin, leaving it soft and silky with no sticky residue for a perfect pre-bed treat or used in a relaxing bath. Safflower oil boasts deep moisturizing and anti-inflammatory properties, while the rosehip extract helps reduce fine lines and dry skin and is also great for stretch marks and scars.
Rose Geranium Organic Soap is one of Soap Folk's best-selling products, with an uplifting, sweet scent and dusky pink hue. Rose geranium offers soothing properties, while both the shea butter and cocoa butter leave the skin soft.
Rose Geranium Lip Balm is packaged in a pretty tin and is soothing for sore or chapped lips. It can also be used for a simple daily moisture surge. Two plant-based waxes form the basis of the balm, working together to seal in moisture.
The packaging is completely plastic-free and the inks used are made from vegetable dyes.