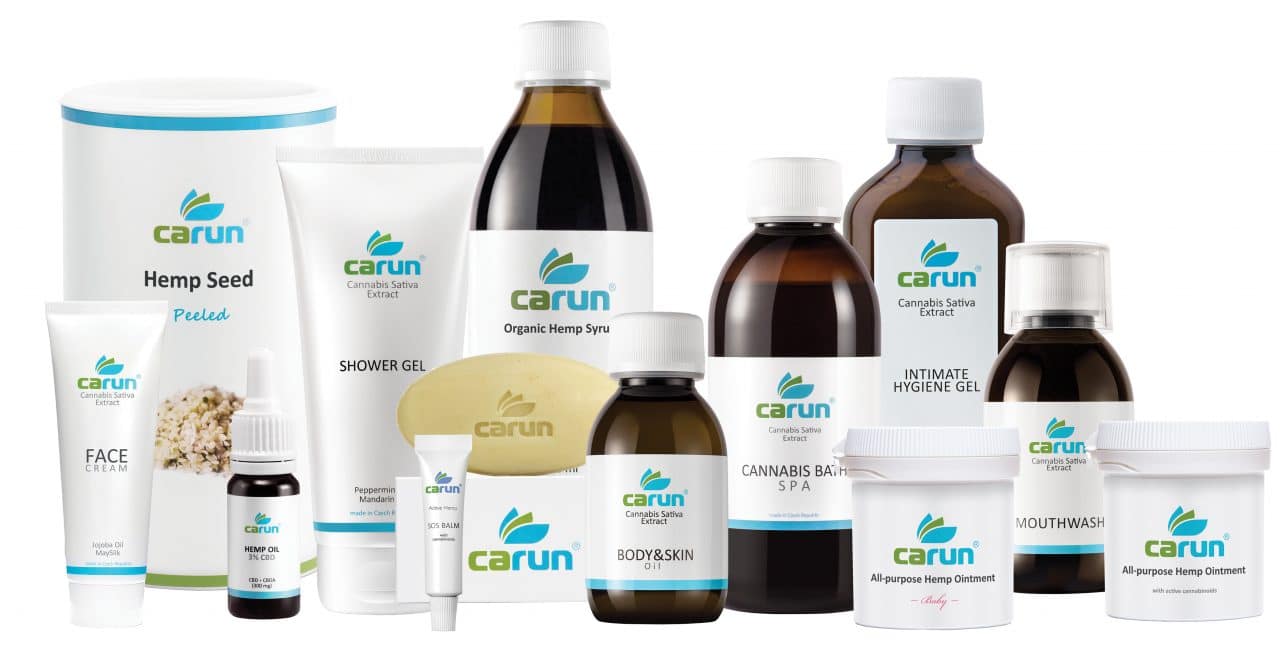 Organic skincare and supplement brand Carun has expanded its UK range of skincare products made using cannabinoids and terpenes from Cannabis sativa extract.
The new products – Carun SOS Balm, Shower Gel and Hemp Oil – employ the whole cannabis plant, which makes them, rich in beneficial cannabinoids.
Carun's SOS balm is enriched with olive oil and shea butter and also contains lavender and rosemary oils and is designed to relieve and revive stressed-out-skin. The all-purpose balm can be used for spot outbreaks, cold sores and chapped lips. It can also help with psoriasis, eczema, dry and irritated skin, ulcers, grazes, burns and insect bites.
The Shower Gel is designed for the maintenance of irritated and troubled skin, combining stimulating peppermint oil, lavender oil to help energize, and tangerine oil, an antioxidant that also helps induce a feeling of peace and tranquillity. Naturally anti-inflammatory, antibacterial, it is suitable for the everyday care of sensitive skin.
"At Carun we are passionate about quality and committed to the production of the best organic range of natural functional skincare and health supplements on the market," says the brand's UK managing director, Michal Takac. "Carun offers retailers a fully EU-certified premium quality range that consumers can trust. We look forward to sharing the opportunity with retailers as the demand for Cannabis sativa extract continues to rise."
He adds: "Cannabinoids are the next super-nutraceutical active ingredient and our sales are increasing month on month as consumer demand grows in response to awareness of the benefits. The climate for our products and the complementary and herbal medicine category is very buoyant and retailers can profit from the right products on their shelves."