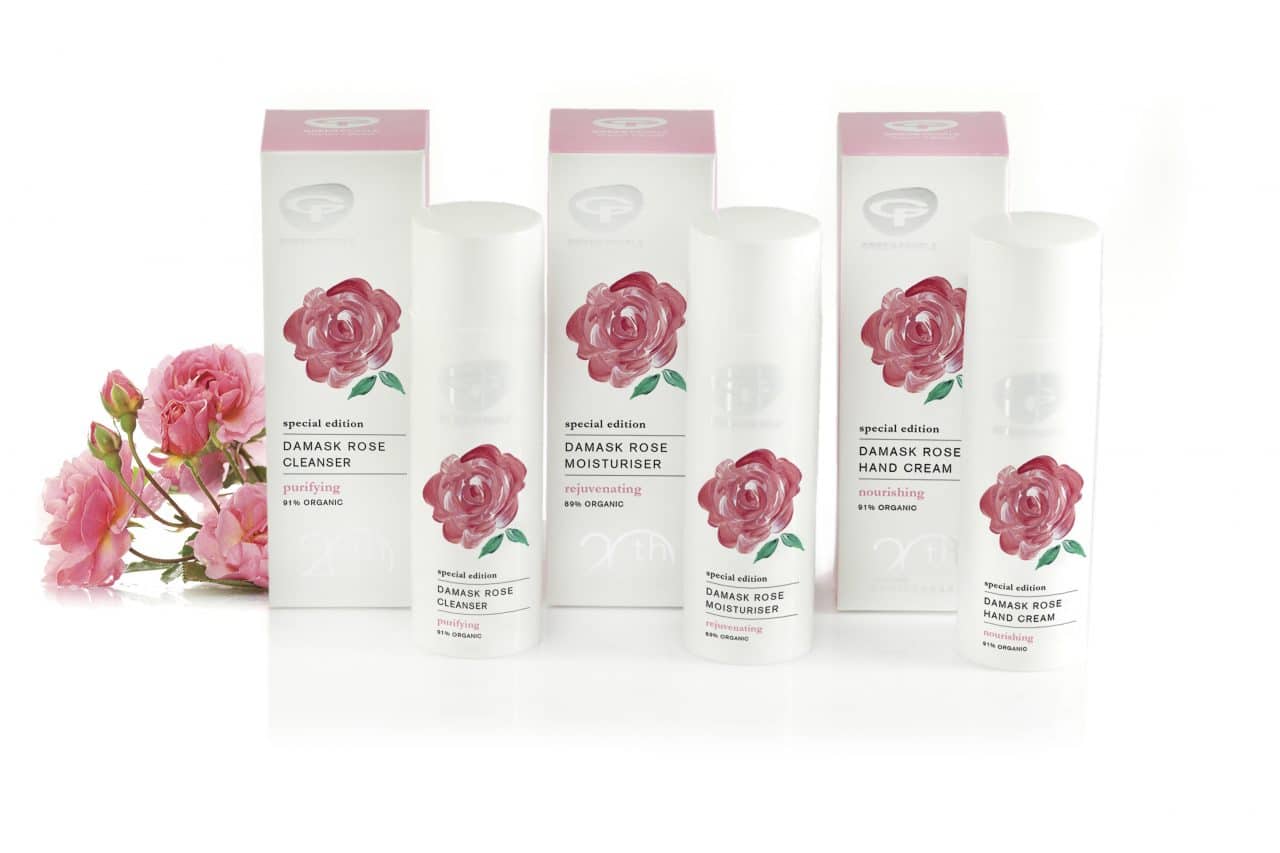 Green People is celebrating 20 years of organic beauty with a new special edition Damask Rose Skincare collection.
Scented with rose otto, extracted by steam distillation from the damask rose, it takes 60,000 roses to produce just one ounce of rose otto, which was chosen by Green People for its soft, calming aroma to help soothe and uplift the mind.
The new collection comprises:
Damask Rose Cleanser, a light, gently purifying cleansing lotion enriched with organic shea butter, jojoba esters, rosemary and calendula to leave the skin refreshed and softened
Damask Rose Moisturizer, combining evening primrose, avocado, marshmallow and seaweed to soothe and revitalize the skin
Damask Rose Hand Cream, designed to hydrate, nourish and soothe, it contains organic perilla, evening primrose, aloe vera and shea butter to soften and protect.