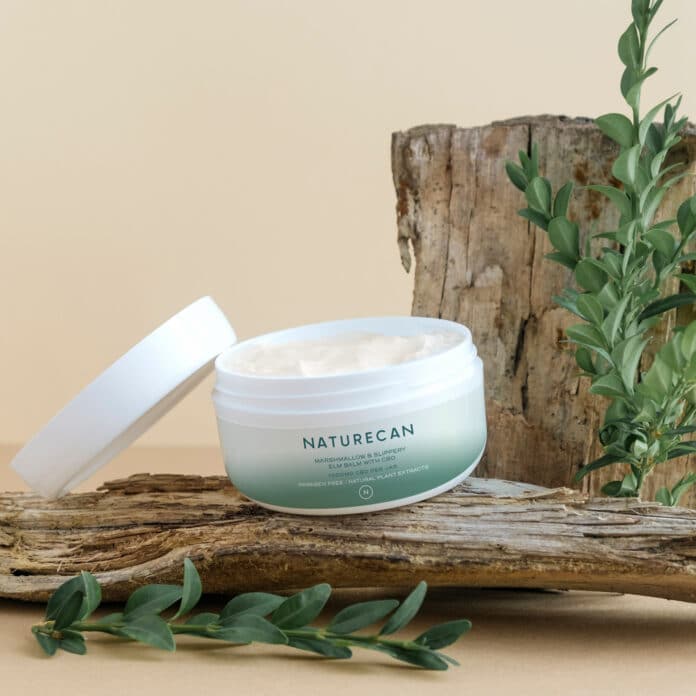 Naturecan has added five new vegan products to its range of CBD-based beauty solutions which includes face masks, lip care, hand creams and moisturizers.
Designed to protect and purify, Naturecan's Marshmallow & Slippery Elm Balm is infused with broad-spectrum CBD and targets irritated skin anywhere on the body. The balm combines slippery elm – which has been used for centuries as a natural way to soothe the skin – with marshmallow extract to create a recovery cream formulated to draw out impurities from the skin.
With broad-spectrum CBD and witch hazel to support sensitive skin, Naturecan Rose Water Toner is a soothing combination developed to support irritated and sensitive skin. Made from steam-distilled rose petals, rose water is a natural toner that removes dirt and excess oil from the skin after cleansing, gently toning and revitalizing.
Rose Water CBD Moisturiser is made with antioxidant vitamin E to support healthy skin and co-enzyme Q10 to help combat signs of aging. Instantly hydrating, it is suitable as an everyday cream for all skin types, particularly dry and sensitive skin.
CBD Coconut Shampoo is formulated with all-natural plant extracts to deeply cleanse the hair and scalp, with the addition of coconut oil to relieve dryness and hydrate – strengthening hair with every wash and moisturizing from root to tip. The shampoo instantly removes build-up to leave hair purified, nourished and protected.
CBD Coconut Conditioner with coconut oil works to relieve dryness and hydrate dry or damaged hair – leaving hair softer, shinier and smoother. Formulated with CBD and hydrating coconut oil to help seal moisture within the hair and nourish the cuticles, it penetrates hair follicles to revive and protect.