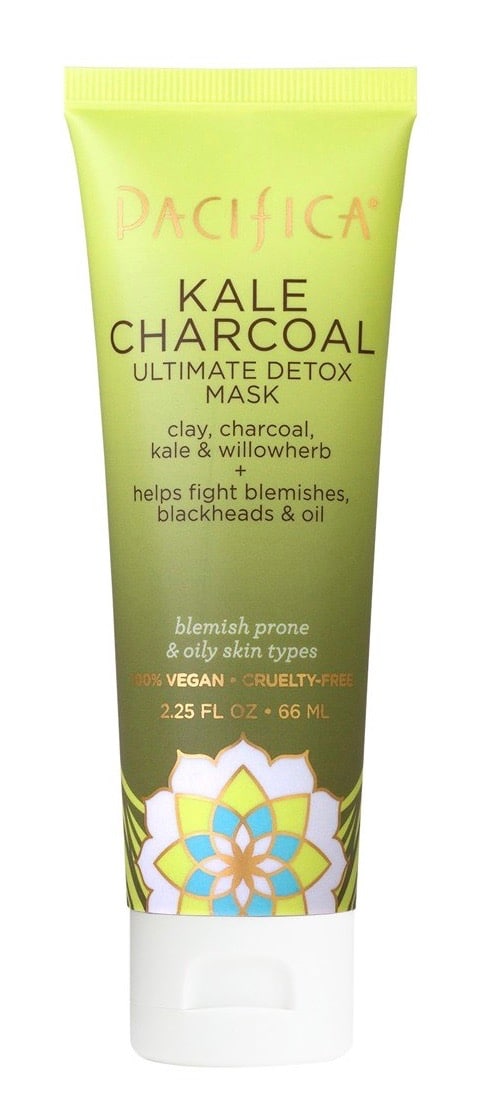 New from Pacifica is Kale Charcoal Detox Mask designed to detoxify the skin and remove oxidized oil, blemishes, blackheads and skin-clogging nasties.
Described as a green and black powerhouse detox blend, the new mask combines charcoal, clay, willowherb, aloe vera and kale extract. It also features pineapple and papaya for their fruit enzyme action, as well as ginger root to deeply detoxify.
Worn as a mask it can then be massaged in to loosen and exfoliate any debris and dirt left on the skin.
100% vegan and cruelty-free, the mask is formulated without sulphates, parabens or synthetic fragrances.