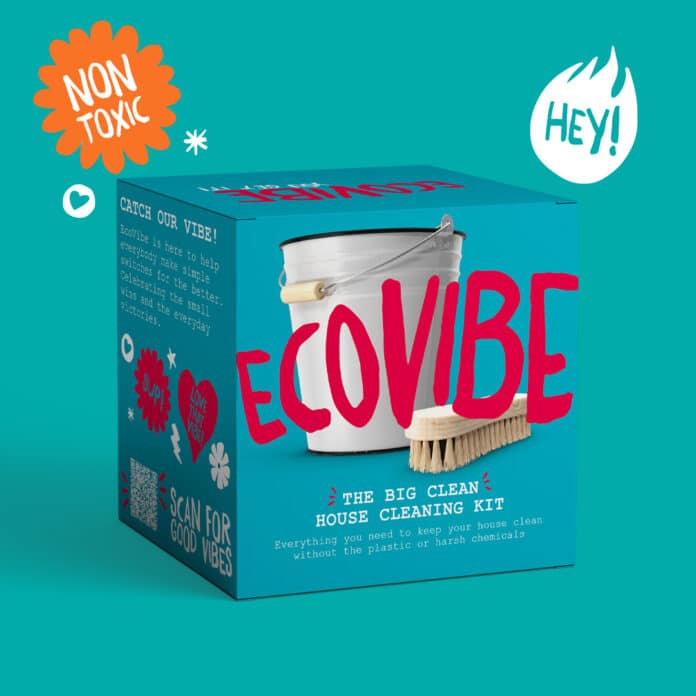 Leeds-based eco retailer and brand Ecovibe is going through some changes, including a fresh look and the introduction of innovative new services to make sustainable living as easy as possible for consumers.
On a mission to eradicate the confusing jargon and greenwashing which can deter consumers from making sustainable switches, Ecovibe is introducing two new services on 24 January: Dirty What and My Eco Shop.
Dirty What is a third-party site which encourages users to research and review all the ingredients in not only Ecovibe's own products, but other brands' too in order to provide an overview on how eco-friendly certain products are, breaking down what certain eco labels mean and highlighting ingredient information to educate consumers.
My Eco Shop will be a dedicated space on the retailer's website where users can discover shops in their local area that sell eco-friendly products.

"We want to ensure our business appeals to everyone who wants to do more for the planet," explains Ecovibe owner Jos Battle. "Encompassing both those who are already in the journey and those who are hesitant to start. We realize that people can often struggle to understand what being eco-friendly is. We've found ways in which we can use technology to help make eco decisions easy, and simple to understand. We feel that playing a part in helping everyone become more eco is so important to our growth."
"We're not changing, we're just embracing our new look," adds Battle. "We want to ensure we're inclusive and accessible to all, and can help people make better decisions. We want to innovate, educate and inspire. We need the correct look and overall feel to do this!"