Natural Products News shines a spotlight on a handful of the latest launches, campaigns, award wins and more from natural and organic brands and businesses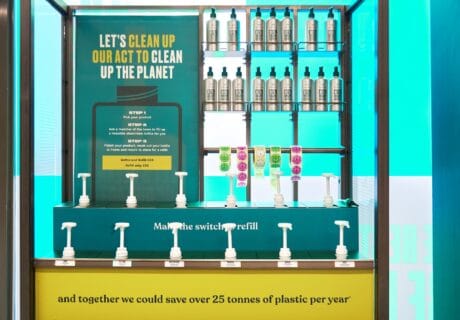 The Body Shop has announced the launch this month of an ambitious rollout of refill stations across 400 stores globally, with a further 400 stores planned in 2022, in a bid to help more people opt out of packaging and eliminate waste. The company says it wants refills to be easy, convenient and accessible to everyone and stresses that this is just the first step in a five-year plan to put refill stations in the majority of its stores. In the UK and Ireland, The Body Shop plans to launch refill stations in 155 stores by the end of this year. Customers can pick up a refillable aluminium bottle and choose from 12 of the brand's shower gels, shampoos, conditioners and handwashes. Once they've finished, they give it a rinse, take it back and refill it.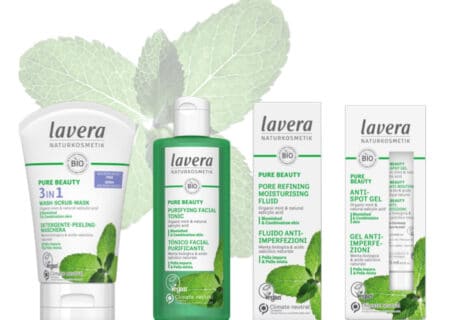 Lavera has reformulated and extended its Pure Beauty line of natural skincare specifically created for blemished and combination skin. Combining organic mint and natural salicylic acid to target the nose and chin areas susceptible to mascne, the four-strong range comprises: 3-in-1 Wash-Scrub-Mask – a multi-task product to deeply cleanse pores and regulate sebum production, remove dead skin cells and combat blackheads as well as mattifying and reducing sheen; Purifying Facial Tonic – a refreshing clarifier which cleanses and mattifies to leave the skin feeling fresh; Pore Refining Moisturising Fluid – light and quickly absorbed this is designed to reduce shine, combat impurities and create an even complexion while soothing irritations and intensively hydrating; Anti-Spot Gel – an on-the-go formula with an anti-bacterial effect to immediately cool and calm the skin and help spots recede quickly.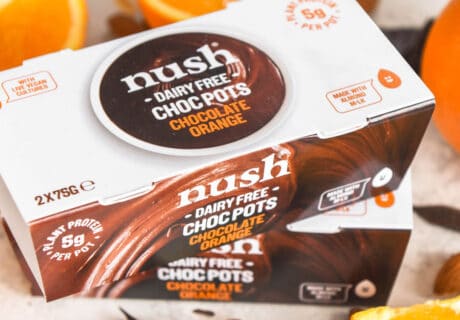 Nush has launched what it says is the first dessert in the UK made using cultured almond milk. The Choc Pots are initially available in Chocolate Orange flavour and are described as indulgent, smooth, creamy and thick like a ganache, with each one balancing the richness of chocolate with fresh citrus notes of orange to create a light but satisfying dessert. The plant-based treats, which have 190 calories and 5g of protein per pot,. are vegan, free from dairy, lactose, gluten, soya, preservatives, additives and refined sugar. The Choc Pots are sweetened with apple and made with Belgian chocolate, orange oil and almond m*lk that contains 20% pure almonds and gut-supporting live cultures. Nush makes its own almond m*lk so it can control how many almonds it contains and the desserts are made in the brand's UK-based artisan factory.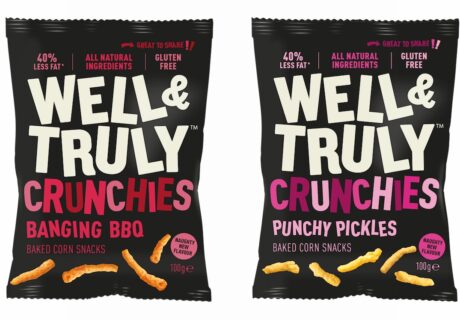 Announced alongside the launch of two new Crunchies flavours – Banging BBQ and Punchy Pickles – and a change in recipe for two existing products, UK snack brand Well&Truly has revealed that its business will be completely plant-based in 2021. The brand says that the move is part of Well&Truly's commitment to bring flavour, innovation and 'a touch of naughtiness' to the plant-based snack sector. Co-founder Sara Trechman comments: "We are beyond excited to launch our two new plant-based flavours Banging BBQ and Punchy Pickles. We know the category is ready for a shake-up ­– better-for-you, plant-based snacking shouldn't have to compromise on taste or flavour." With a vision to 'unjunk classic snacks', the brand produces its gluten-free Crunchies with all-natural ingredients. The snacks have 40% less fat than the average crisp.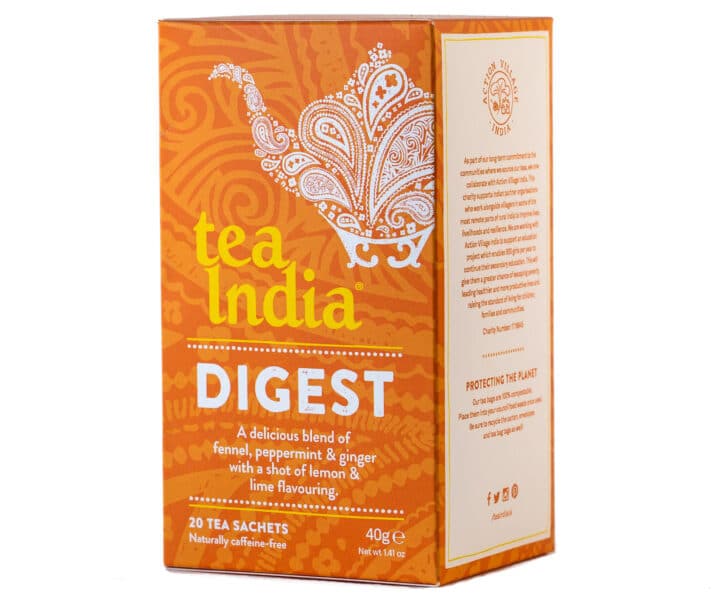 Tea India has expanded its offer with a line of five functional Wellness Infusions: Sleep is a warm and soothing herbal infusion blending chamomile and passionflower with a hint of bael fruit flavouring and valerian root to aid with the evening wind-down; Digest is a blend of fennel, peppermint and ginger with a shot of lemon and lime flavouring, designed for happy tummies; Protect combines sweet fennel, tulsi and turmeric with a twist of Buddha's hand (citron) flavouring to add an exotic twist; Calm blends camomile and ashwagandha with a sweet hint of alphonso mango flavouring; and Clarity infuses apple and gingko with a little fruity banana flavouring to help regain mental focus. All Tea India teas are ethically sourced and the company supports Action Village India to help girls in rural communities to continue secondary education.