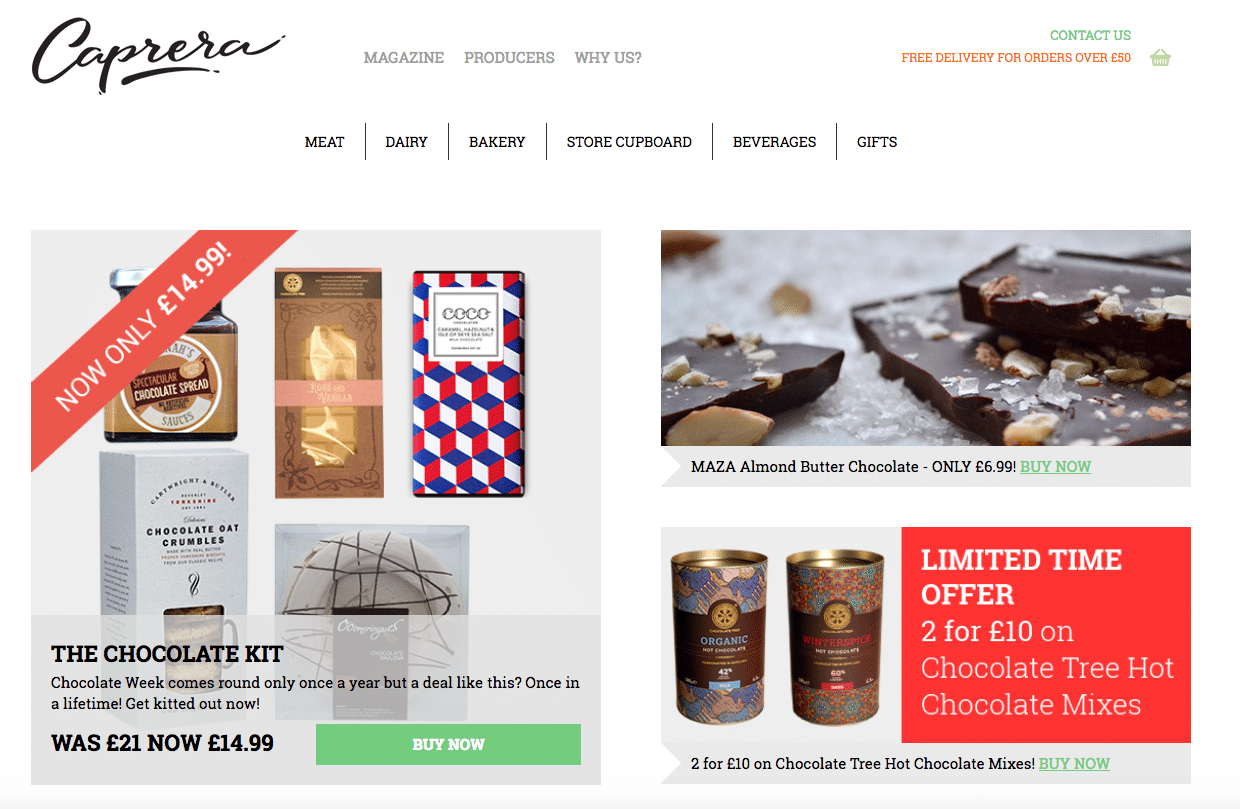 Following a successful trial period, online marketplace Caprera has now officially launched to offer customers access to what it says is the largest network of independent food and drink producers in the UK.
The marketplace is targeting UK consumers who are concerned about the quality and traceability of their food, and aims to provide good food all in one place. The site offers a single delivery system so that customers can order a variety of products from multiple producers and receiving it all in one delivery.
"For too long, 'good food' has been reduced to nothing more than a slogan that supermarkets exploit for their own commercial benefit," comments Caprera's founder and CEO, Jeremy Hibbert-Garibaldi. "We believe that customers deserve so much better, and we want them to realize this. We want 'good food' to actually mean something again."
All of the producers featured on Caprera are vetted and handpicked against a set of strict policies including a ban on the use of artificial substances, GMOs and synthetic growth hormones.
Brands, some of which are exclusive to the site, include Saf Life, Coco Chocolatier, Sidekick, Themptation, IQ Chocolate, Capsicana, The Mushroom Garden, Scarlett & Mustard, Sweetpea Pantry and The Good Granola Company. One of the site's best-sellers so far is Horsham Gingerbread, made with a 200-year-old recipe from the family of Percy Shelley.