Natural Products News shines a spotlight on a handful of the latest launches, campaigns, award wins and more from natural and organic brands and businesses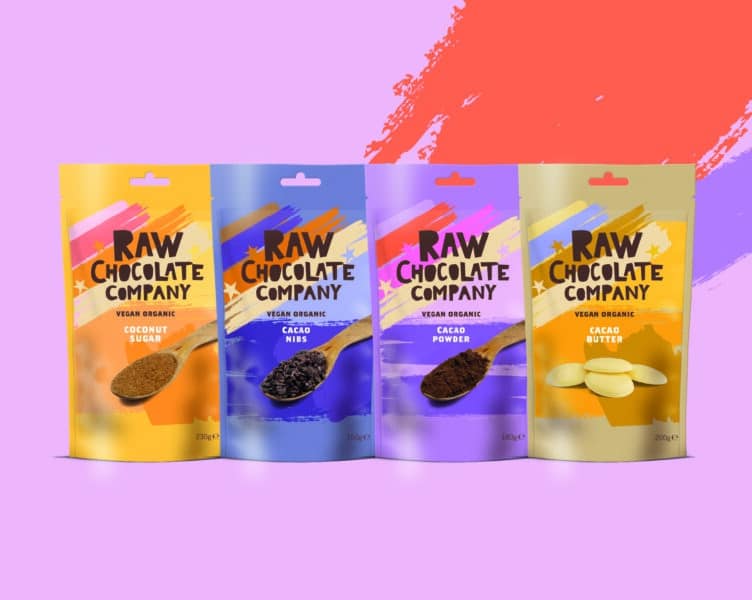 Raw Chocolate Company has unveiled its 'live in wonder' rebrand, a vivid makeover which celebrates 15 years in business. "The new look celebrates our brand being 'Chocolate with Soul', with honesty and commitment to what we do," says director and head of marketing and branding, Emma Jackman. "Raw Chocolate Company is about how we are all able to live in wonder, experiencing fun alongside a dedication to deliciously ethical practice." Made in carbon neutral kitchens, the range is also free from dairy, gluten, soya and refined sugars, with B Corp certification pending. The chocolate is made with organic ingredients and sweetened with coconut blossom sugar, and the new designs have been created to reflect the brand's personality: 'colourful, passionate and sustainably made in zero-waste kitchens, with recyclable packaging and never compromising on taste'.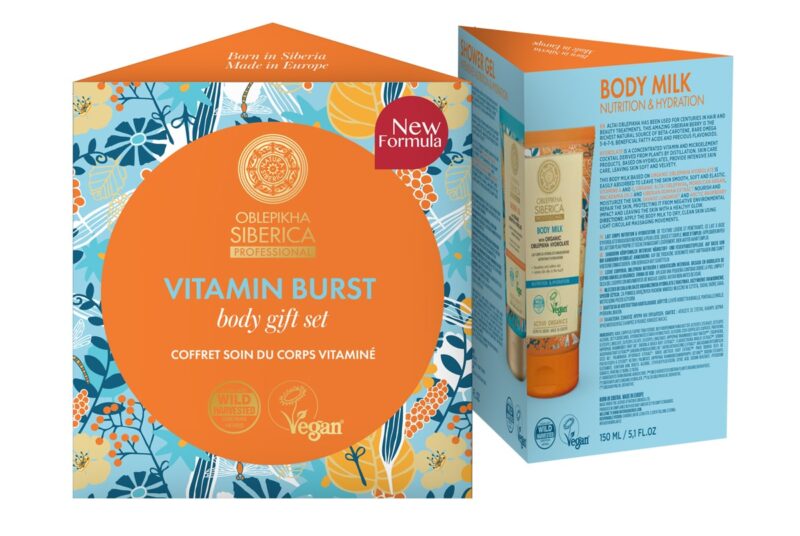 Natura Siberica has launched a range of Vegan Society-certified gift sets ahead of the Christmas season. The Oblepikha Siberica Vitamin Burst Body Gift Set is a duo of Shower Gel Intensive Nutrition & Hydration along with Body Milk Nutrition & Hydration based on organic oblepikha hydrolate which is easily absorbed to leave the skin smooth, soft and supple. The Oblepikha C-Berrica Face Glow Beauty Set offers a Cleansing Face Foaming Gel, Antioxidant Face Serum and Toning Light Face Cream-Fluid to protect skin from external environmental influences, providing freshness and smoothness. The Blueberry Siberica Anti-Ox Face Beauty Set contains products based on antioxidant-rich organic volcanic wild blueberry hydrolate to accelerate skin renewal, improve tone and restore a healthy complexion. The trio of products are: Cream-to-Foam Face Cleanser; Super Hydrating Eye Patch-Effect Mask; and Overnight Renew Face Cream-Mask.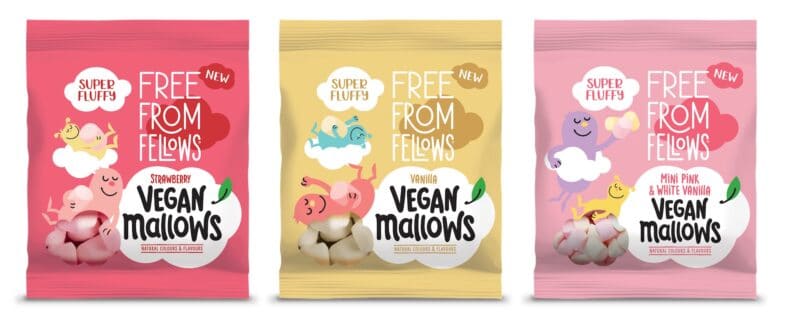 Vegan confectionery brand Free From Fellows has announced the launch of new vegan marshmallows that will join the selection of gummies and hard-boiled sweets in its range. There will be three new products available – large mallows in vanilla and strawberry flavours and also mini pink and white mallows in vanilla flavour. The products will be launched in fully recyclable 105g bags in time for Bonfire night. The mallows are free from the top 14 allergens, including dairy, soy and nuts and are certified by both The Vegan Society and The Vegetarian Society. Karl Morris, co-founder at brand owner Bravura Foods, comments: "This was a natural progression for the brand as we look to satisfy the needs of more vegans in the UK with our successful and popular growing range."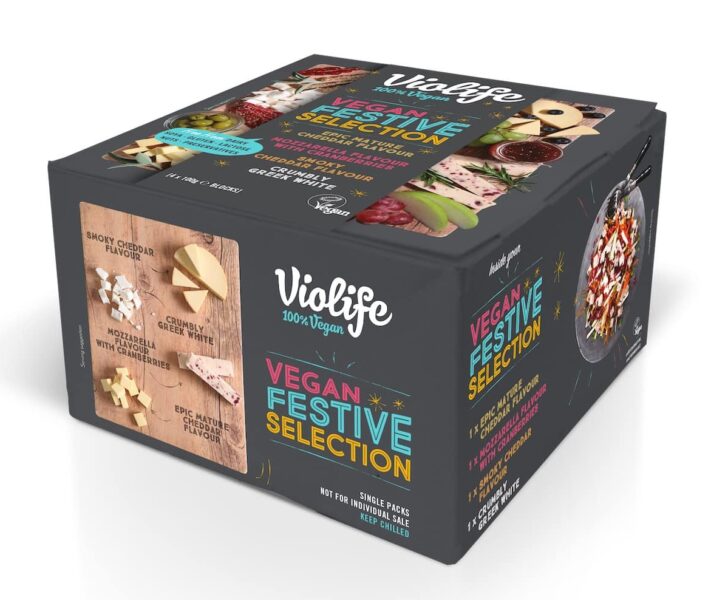 Violife's new Vegan Festive Selection Box contains its latest product, festive Mozzarella Flavour with Cranberry, alongside three of the brand's most popular products: EPIC Mature Cheddar Flavour, Smoky Cheddar Flavour and Crumbly Greek White blocks. The box is designed to offer convenience for vegan and flexitarian shoppers looking for alternatives to cheese to enjoy over the festive season and also contains three festive coasters with recipes to guide shoppers on how to use the blocks in recipes. "The four indulgent flavours, including all new Mozzarella Flavour with Cranberry, are all 100% vegan and pair perfectly with grapes, chutneys and crackers, or can be used in a range of warming winter dishes, to provide a festive spread that is suitable for everyone to enjoy," comments Bianca Harris, senior marketing manager, Violife.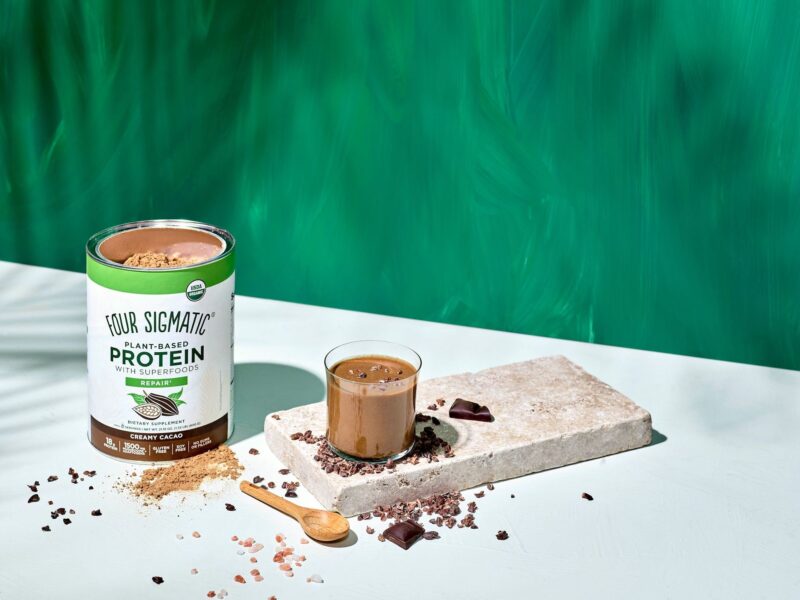 Four Sigmatic has introduced a new range of Plant-Based Protein with Superfoods. The two-strong 'chef-worthy' collection comprises Creamy Cacao and Sweet Vanilla variations designed to 'elevate daily routines and overall wellness' with a blend of organic plant-based protein made from functional mushrooms and adaptogens. The nutrient-rich mushrooms include: turkey tail extract, known for its antioxidant and immune-boosting properties; cordyceps extract, which has the ability to improve kidney function and alleviate symptoms of respiratory illnesses; lion's mane extract, recognized for relieving mild symptoms of depression and anxiety, along with reducing inflammation; chaga extract, known for its ability to lower cholesterol and blood pressure; and reishi extract, which can help boost the immune system and fight fatigue. Other ingredients include peas, hemp and pumpkin seeds, chia and coconuts. The vegan powders are gluten- and soya-free and USDA organic.