With Clare McDermott, ex-business development director, Soil Association Certification, now having left her position, NPN hears from former colleague Martin Sawyer, chief executive officer.
"Clare McDermott has led Market and Business Development for the Soil Association for over eight years, bringing a level of professionalism, creativity and energy to the organic sector which will be sadly missed as she moves on to her new challenge with Help for Heroes," comments Sawyer.
"She has built and led a great team who have delivered for the sector the BOOM Awards, the highly regarded Organic Market Report, established Organic September and created very high quality services to support organic business through webinars, conferences and business to business engagement."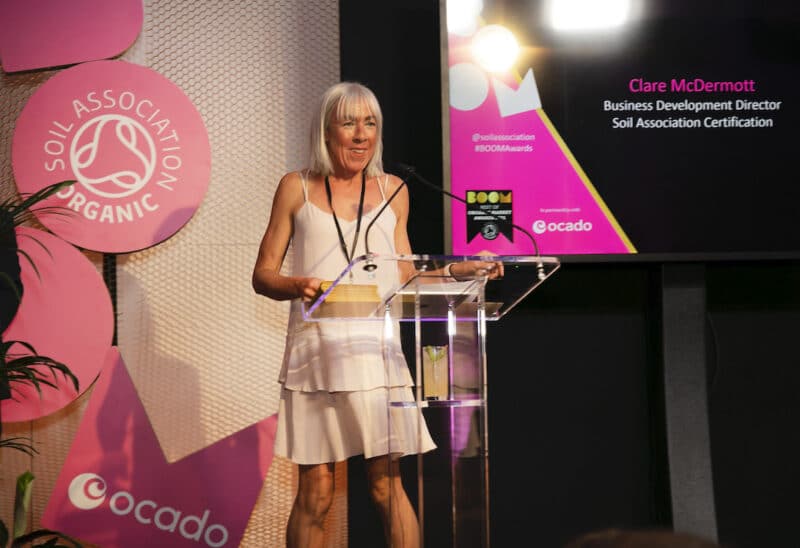 During her time with the certifier, McDermott (pictured) worked with major UK organic food brands, supporting them 'in all aspects of organic across their business, alongside wider sustainability initiatives'. As a member of the Board and Executive team she was responsible for the 'strategic development and delivery of business plans' which generated income and impact, developed the Soil Association's market growth, and furthered its communications strategies. McDermott's work, operating within a 'complex multi-stakeholder environment' led to 'growth in turnover and profitability across the business'.
McDermott now acts as commercial director for the charity Help for Heroes, which supports veterans injured in the Armed Forces.