The winners of the Best of the Organic Market (BOOM) Awards have been unveiled at a hybrid physical and digital event, organized by the Soil Association.
This year's BOOM Awards – headline sponsored by Ocado – were celebrated in person at London's Protein Studios by a small group of industry names, and around the country via a live virtual broadcast of the event.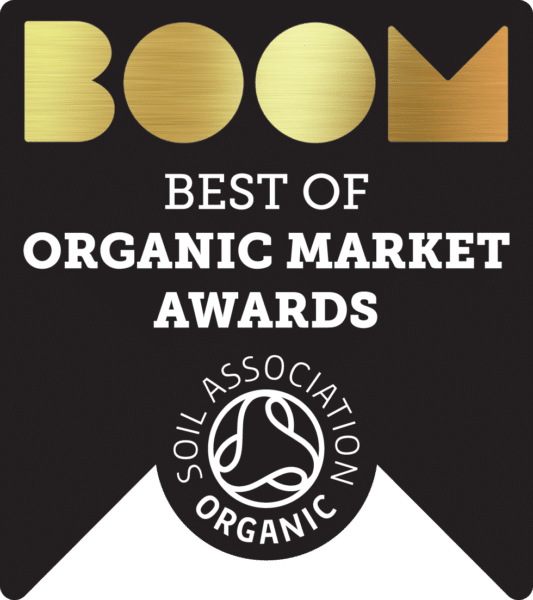 Clare McDermott, Soil Association Certification business development manager, says the awards have 'landed at a time when the organic market is simply booming': "It's clear that habits made in the last year's first lockdown – for example with demand in organic veg and fruit box schemes soaring, people increasingly chose to shop in their local independent retailers or buying direct online for choice – have stuck. The public are continuing to seek assurances around their buying decisions, and we know organic provides that in the form of transparency, integrity and quality. The message that organic works with nature and not against it is also cutting through, with consumers wanting to make decisions which are good for nature and the planet.
"Despite all that good news the past year has been uncertain for organic food and drink producers, given the complexities of Brexit and levels of uncertainty is has caused to some, so celebrating this year's winners – and all the wonderful finalists – feels even more special."
Food & Drink category winners 2021:
Chocolate: Patisserie Conseil – Premium Organic Single Estate Zorzal Dominican Republic 81% Cacao
Snacks: Organico Realfoods – Organico Organic Rosemary Ciappe
New Food & Drink Products: Willy's ACV – Willy's Live Organic Fire Cider with Freshly Ground Turmeric, Ginger, Garlic & Horseradish
Alcoholic Drinks: Dunkerton's Organic Cider – Black Fox Organic Cider
Free-From: Good Grain Bakery Sourdough
Store Cupboard: Huntly Herbs Hot Lemon Relish
Vegan: Dragonfly Foods – Dragonfly Organic Marinated Tofu
Meat & Poultry: Rare & Pasture – Fowlescombe Longhorn Beef Bresaola
Bakery: Hobbs House Bakery – Organic Light Rye Sourdough
Dairy: Cropwell Bishop Creamery – Organic Blue Stilton
Non-Alcoholic Drinks: Hampstead Tea – Organic Fairtrade English Breakfast Tea Bags
Baby & Children's Food & Drink: Pip Organic Sparkling Apple
Fresh Produce: Maddocks Farm Organics – Organic Floral Salad
Chilled & Frozen – Savoury: Daylesford Organic Lamb Massaman Curry with Speckled Lentils
Chilled & Frozen – Sweet: Luscious Organic Peppermint Choc Chip Ice Cream
Business Award winners 2021:
Eating Out: The Wheatsheaf, Hungerford
Independent Retailer: Better Food
Online Retailing: Abel & Cole
Supermarkets: Waitrose & Partners
Box Schemes: Coombe Farm Organic
Innovations: UpCircle Beauty
Sustainable Packaging: Abel & Cole
Marketing Campaign: Arla Foods (Yeo Valley Organic 'Put Nature First' Biodiversity Campaign)
Food & Drink Start Ups: Norlo
Fashion & Textiles Brands: Frugi (Cut4Cloth)
Home Brands: Skär Organics
Hair Care Brands: Tabitha James Kraan
Skin Care Brands: Neal's Yard Remedies
Pregnancy & Baby Brands: Green People Organic Babies
Health & Personal Care Brands: Natracare
Farms (over 10 Hectares):Godminster Farm
Farms (under 10 Hectares):Falkland Kitchen Farm
Ocado Winner of Winners Award (WOW):Maddocks Farm Organics
Ambassadors (public vote): Julian Dunkerton (Superdry Co-Founder & CEO)
Nation's Favourite (public vote): Zaytoun – Organic Extra Virgin Olive Oil
Flower Power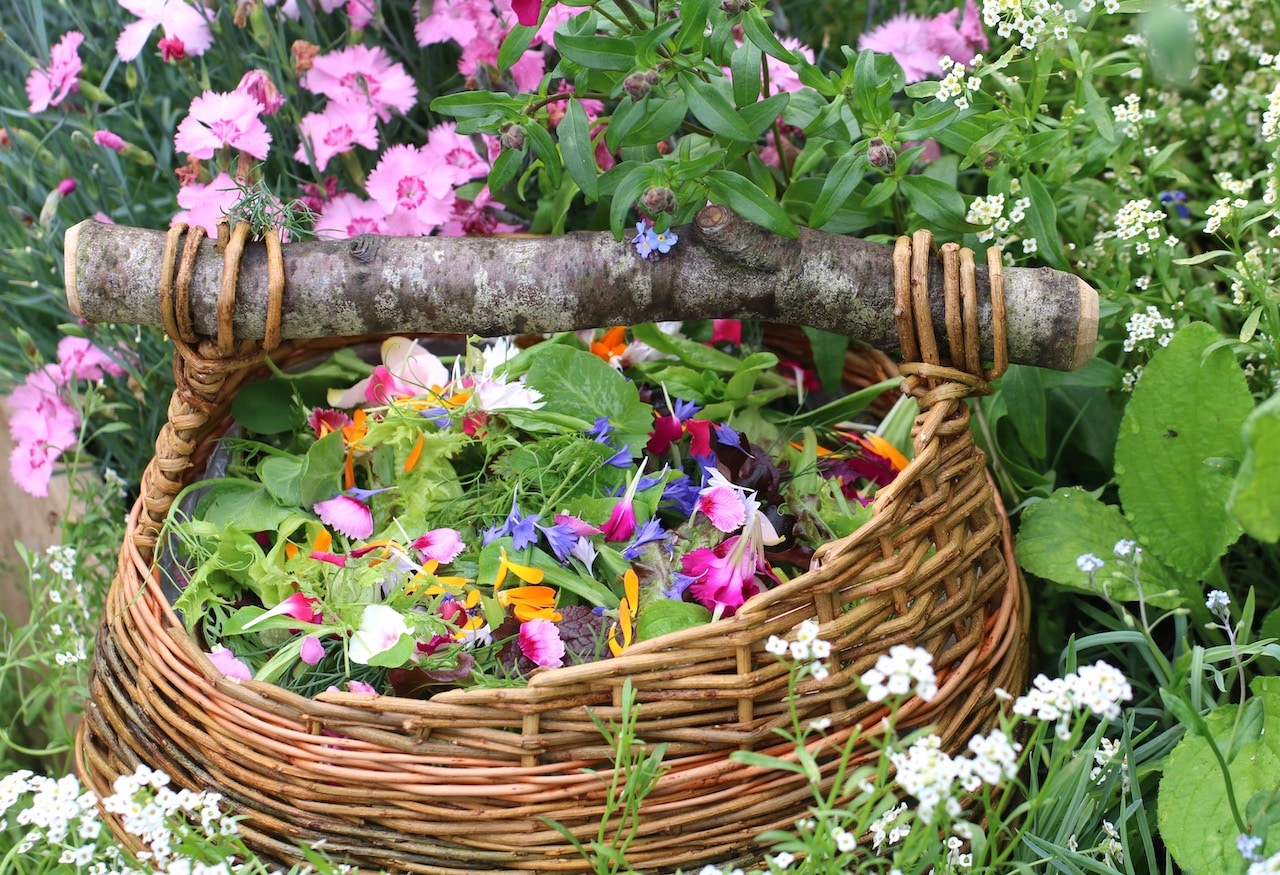 Securing a listing with Ocado, Maddocks Farm Organics was crowned the Winner of Winners for its floral salad – which notably contains 'no lettuce and very little that you might recognize as conventional salad leaves'. Instead, the product is a collection of mixed organic leaves decorated with edible seasonal flower petals.
Jan Billington from Maddock's Farm Organics comments: "We're delighted that our floral salad has won the Winner of Winner's award. It's a huge achievement as the other winners from this year's BOOM Awards include some incredible food and drink businesses and products! Growing organic edible flowers has been at the core of our business and whilst we are only a small three-acre farm, we're excited to begin discussions with Ocado, in the hope that more people will get to enjoy our products.
"Being organic as a producer is fundamental to who we are and what we do. For us being organic is about putting the planet first and nurturing and nourishing the soil that gives us these amazing plants that we can then create joyful, wonderful products with. If we're taking out, then it is essential that the process we use is restorative and 'puts back' too."
Laura Henderson, head of buying (fresh), Ocado Retail, adds that the retailer is 'delighted' to offer Maddocks Farm Organics, the opportunity to have its floral salad listed with Ocado.
Beauty BOOMs
Organic beauty and wellbeing brands were also celebrated within the BOOMs, after a dedicated judging panel assessed the entries for their commitment to organic, innovation, design and how they communicate the benefits of organic to their customers. Notable wins included: Tabitha James Kraan, Best of Organic Hair Care; Neal's Yard Remedies, Best Organic Skincare; Green People Organic Babies, Best of Organic Pregnancy & Baby; Natracare, Best of Organic Personal Care; Skär Organics, Best of Organic Home Brands; and UpCircle Beauty, Best of Organic Innovations.
Amy Spanswick, communications manager, Neals' Yard Remedies, comments on the brand's win: "We are thrilled to hear the news of our win in the BOOM awards for best organic skincare. Having received our golden seal of approval from the Soil Association in 1991, these awards are a wonderful endorsement for the passion our entire team has for transforming lives through certified organic health and beauty."