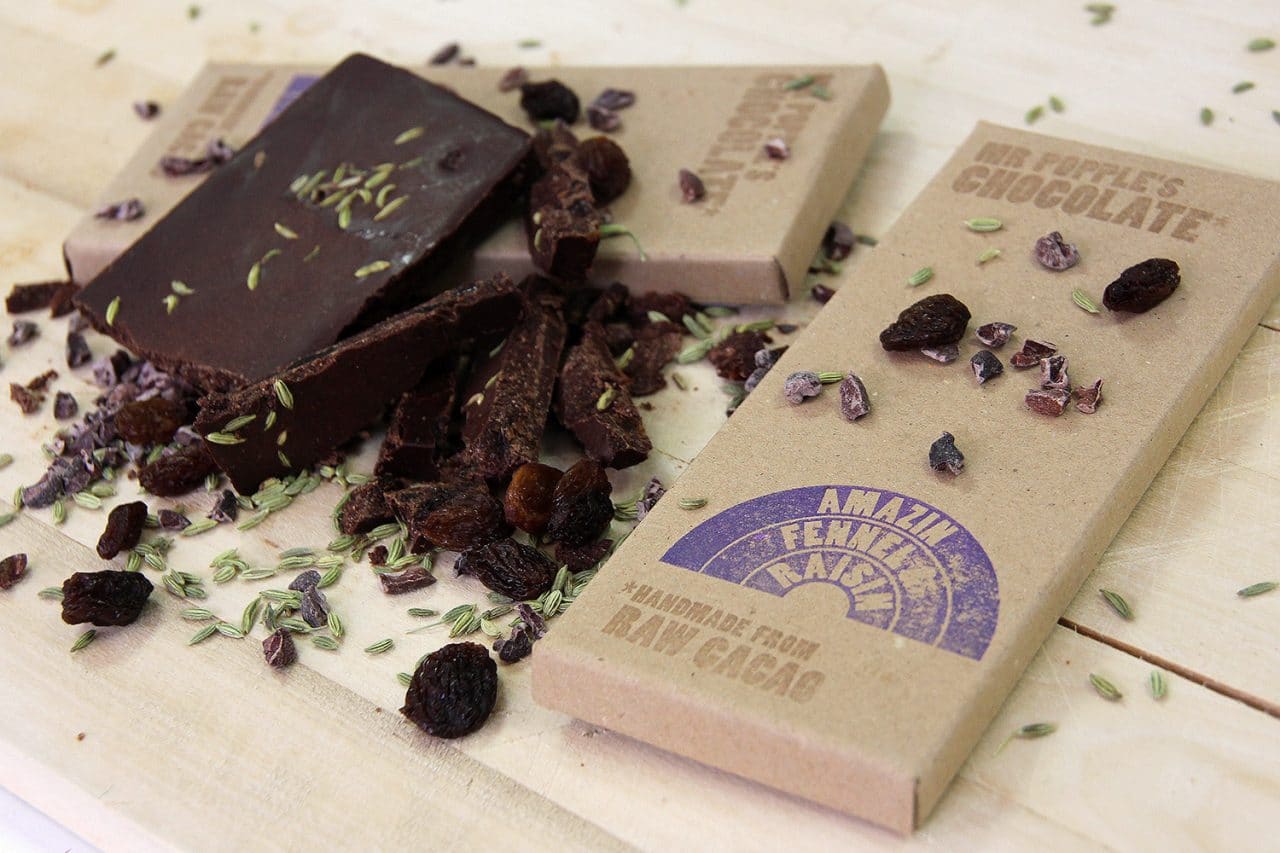 The latest launch from raw chocolate company Mr Popple's Chocolate is the new Amazin Fennel & Raisin bar.
Brand owner Ben Popple says the flavour combination was inspired by a colleague's trip to India, and is based on an Ayurvedic drink made with raisins and fennel. "They thought that soft raisins and refreshing fennel would go well in a raw chocolate bar – and they were right! The new flavour is an exciting addition to the other unique flavours in the range."
The Amazin Fennel & Raisin bar is sweetened with low GI coconut nectar and joins Uplifting Mint & Lime, Euphoric Orange, Super Fruit, 88% Strong and Cherry Aid.
Like all Mr Popple's bars, the new variety is handmade from ethically-sourced raw criolla cacao, wrapped in biodegradable cellophane made from plant material, and packaged in hand-stamped recycled cardboard cartons.
All the chocolate in the range is Vegan Society-approved and is free from gluten, soya, wheat, dairy, palm oil, GM ingredients, pesticides, nut and refined sugar.