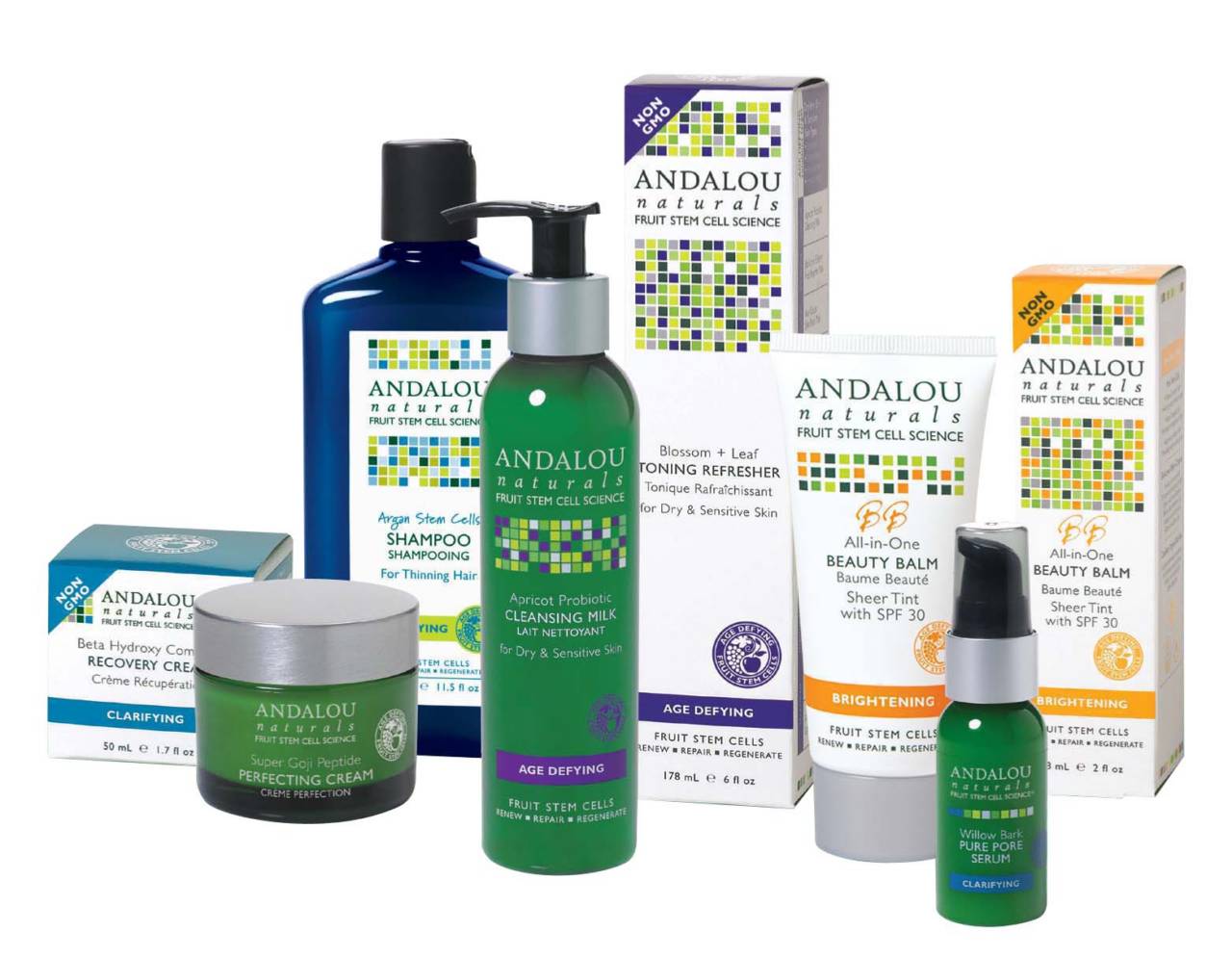 US brand Andalou Naturals is bringing its anti-ageing skin and hair care range – which blends advanced fruit stem cell science with natural ingredients – to the UK market.
The products use fruit stem cells from apples combined with those from a rare grape variety to increase the longevity of skin's natural cells, defend against UV, oxidative and environmental stress, stimulate, repair and regenerate skin at a cellular level.
These fruit stem cells are then combined with Andalou Naturals' BioActive 8 Berry Complex – a mix of superfruit antioxidants – and organic aloe vera designed to soothe, oxygenate and hydrate the skin.
The offer is available in three ranges for different skin types and ages: the Age Defying range is for dry skin and incorporates resveratrol Q10 to improve elasticity and firmness and reduce wrinkles; the Brightening Skin Care range is for normal/combination skin and includes vitamin C; and the Clarifying Skin Care range uses willow bark extract for a clear complexion for those with oily skin.
Each range comprises a variety of products to cleanse, exfoliate, nourish, tone, repair, moisturize and protect the skin to provide a complete skincare routine.
The brand is also launching its Beautiful Hair Care range which combines fruit stem cell technology with natural, organic and fairly traded ingredients for improved follicle health and vitality.
The Age Defying range harnesses the power of argan fruit stem cells to treat the causes of thinning hair; Full Volume range has added lavender and biotin; Brilliant Shine incorporates sunflower and citrus; Moisture Rich contains argan and sweet orange.
The range is available exclusively through Tree of Life.