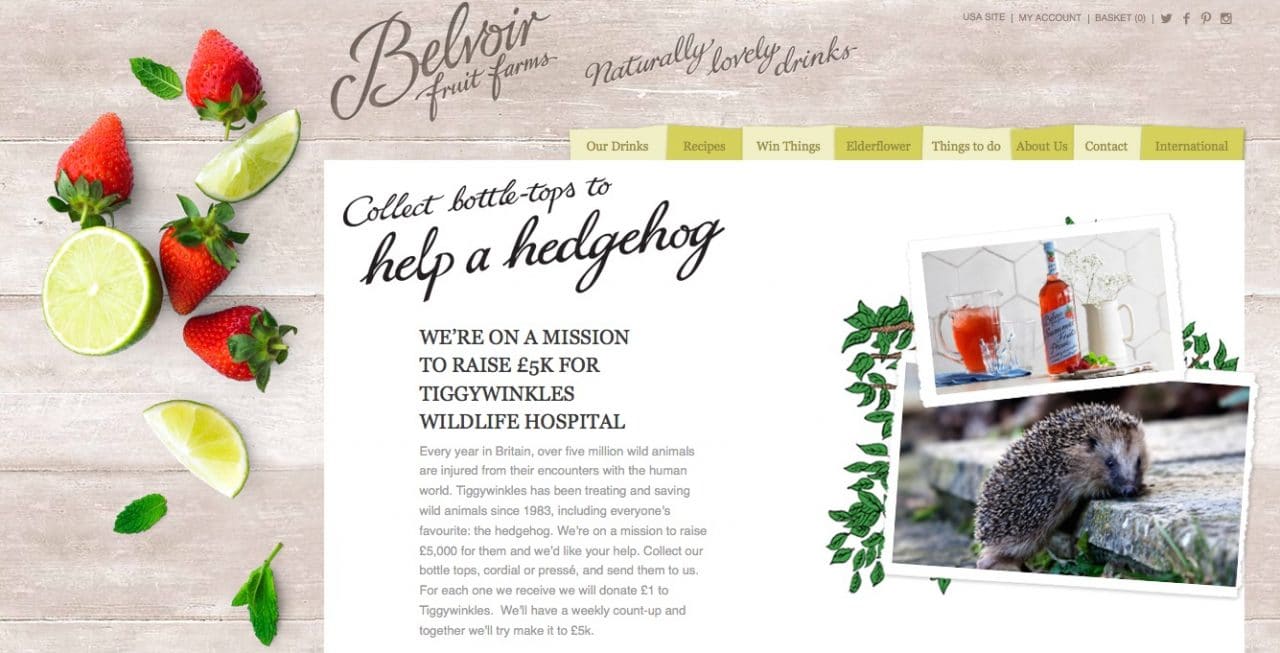 Belvoir Fruit Farms has launched a bottle top collection campaign to support British hedgehogs who are sadly in decline due to the loss of their natural hedgerow habitat.
Having largely built its reputation on its original Elderflower Cordial, Belvoir sees the hedgerow as a major contributor to its success, but the UK's ancient hedgerows have dramatically declined and there are only about 450,000km left.
Working in conjunction with Tiggywinkles Wildlife Hospital, Belvoir will donate £1 for every one of their bottle tops received, in a bid to raise £5,000 for the animal charity. The tops from Belvoir's entire range of 16 cordials and 17 pressés will be accepted.
Tiggywinkles Wildlife Hospital treats thousands of injured wild animals, including hedgehogs, every year.
"Our bottle top collection is a simple way for anyone to get involved in helping to protect this Great British mammal," said Pev Manners, MD of Belvoir Fruit Farms.  "We wholeheartedly support the work of Tiggywinkles and are keen to hit our £5,000 target.  Anyone who remembers the weekly updates from Blue Peter on their milk bottle top campaigns will remember the excitement of seeing how far the thermometer had gone up and we hope to generate a similar enthusiasm with our consumers who check into our website on a weekly basis to see our new total."