Launched today, Daylesford brings to market new on-the-go canned alcohol options, with two organic, vegan-friendly sparkling wines in a tin – produced by a family-run wine maker in northern Italy's Veneto Hills and canned in Devon.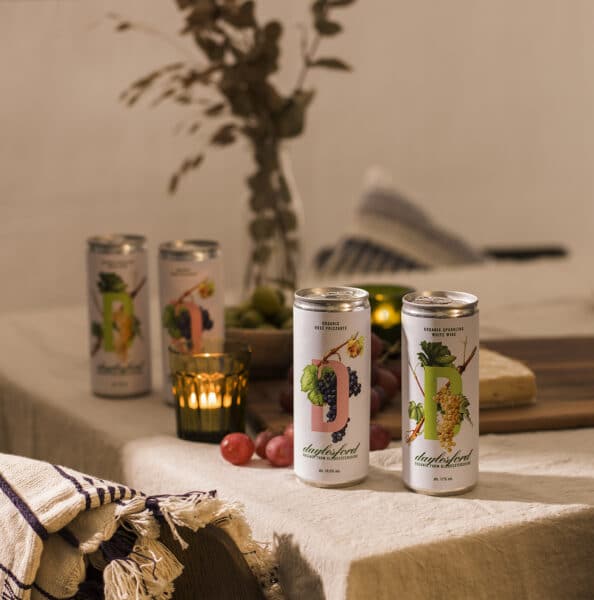 In recent years, canned alcohol has risen in popularity – wines in particular – thanks to their convenience and eco-friendly credentials, with the tins being 'infinitely recyclable', according to Daylesford. "Lighter, smaller, quicker to chill, easier to open and with zero washing up required, canned wine does not cork," says the brand.
The 250ml organic wine cans are available in two varieties: Sparkling Italian White Wine (11%) – an 'elegant organic sparkling wine' with delicate notes of white flowers, pear and melon, from the vineyards in the region of Prosecco, ideal for a pre-dinner drink; and Sparkling Italian Rosé Wine (10.5%) – an extra dry sparkling organic rosé from the same area, described as delicately floral with red fruit flavours, best served at 4-6 degrees.
Daylesford positions the canned versions of its popular Prosecco and Rosé Frizzante as 'the perfect opportunity to toast even the smallest milestones'.