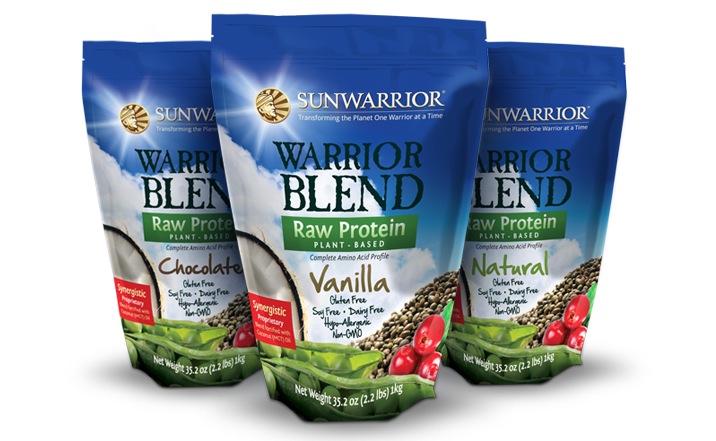 It seems fitting that a company that makes it its business to search out the purest and most natural products should have its base in beautiful, unspoilt countryside. Sitting at the foot of the South Downs, the rural West Sussex setting for Global By Nature's offices and warehouse doesn't disappoint.
But while outside is the perfect rural idyll, inside is a hive of activity. "I think we've got a fantastically energised team here" says Soo Cieszynska who took over the business (then known as Xynergy) in 2010 after the previous owner announced he wanted to sell. "We're small in number, with just four of us here – although we've got a team of reps across the country – but we're big in heart and I think we're really making quite an impact in the trade."
Friendly and supportive
Operating both as a distributor and wholesaler to the trade Cieszynska says Global By Nature prides itself on the relationships it has built up with retailers in the independent health food trade – and the specialist brands it represents. "I do try to keep the relationships personal with the stores and we do lots of in-store training to strengthen that. I always try to be friendly and supportive. I suppose I feel protective of indies because they're doing an amazing job in the face of some real challenges. And I think by working closely with retailers, and building product knowledge, we can help them boost sales – and we're seeing the results of that."
Cieszynska says she's not interested in building empires. "What I'd like to have under the Global By Nature banner is a really carefully selected portfolio of five or six classy brands. And what's so important to me is that every brand and product we represent on the supply side exists in the most natural form possible – that's the underpinning ethos of the business.
It's people, not just products
"But it goes beyond products and brands. I really enjoy knowing and working with the people I represent, so when I'm taking products to market it feels like a proper team effort because we're all working to the same ends. Just to give you an example, Seagreens – a brand that I love – isn't just about product, it's about Simon Ranger, someone whose ethics and beliefs are unknockable."
Global By Nature currently distributes four exclusive brands – premium 'supergreens' brand Synergy Natural, the Sapphire Health blueberry shots range, organic supplements specialist The Synergy Company and top-selling raw vegan protein powder brand Sunwarrior. The company also wholesales direct to retailers brands including Seagreens, Nature's Own, Trilogy and Urtekram.
The latest addition to its exclusives line-up, Sunwarrior, continues to go from strength says Cieszynska. "We're seeing so much interest from retailers and consumers and that's very quickly translating into very strong sales growth. There's so much potential because protein as a category is really capturing the imagination – it's is much bigger than just sports nutrition, it's important for almost everyone. And of course a product like Sun Warrior is ideal for veggies who are not getting their protein quota from their normal diet."
Online is retail reality
Xynergy Health Products is the company's online retail operation, stocking products from over 25 premium natural and organic brands. Comments Cieszynska: "The Internet is part of the mix now, it's reality. It does present issues in terms of controlling price, and there's the risk that brands can be  'cheapened' – but the risk is the same for everyone. But we're absolutely not in the business of undercutting health food stores and any deal you see on our website has come from the supplier. We're very clear about that."
"Yes, it's incredibly busy. But I always count myself very lucky because I wake up every day energized by an industry I absolutely love."
As this article is being written Soo Cieszynska and her team are working on final preparations for this year's Natural & Organic Products Europe show. When we catch up with her – she's just back from store visits and a meeting with the company's latest business partner, Natural Trade Brokers – she says: "I'm really looking forward to the show. I'm incredibly really proud of the brands we're taking to Olympia this year and I'm especially pleased that about Denley Fowlke and Cody Roberts from Sunwarrior are coming over from America. It's a great opportunity for them to meet with the UK trade and for our retailers to find out more about the heritage and people behind the brand.
Fully energized
"Yes, it's incredibly busy. But I always count myself very lucky because I wake up every day energized by an industry I absolutely love."
• Global By Nature is exhibiting on stand 3039 at Natural & Organic Products Europe at Olympia, London, 7-8 April.