Home » Archives for Jim Manson
About the Author
Jim Manson
Editor-in-chief
Jim Manson is Editor-In-Chief of Diversified Communication UK's natural and organic publishing portfolio. He's written widely on environment and development issues for specialist magazines and national media, including the Financial Times, The Guardian, The Times, Time Out and World Bank Urban Age.
Articles by Jim Manson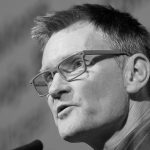 natural-beauty

January 21, 2019 Natural Beauty, Natural Beauty News


Natural beauty pioneer Faith in Nature is reviving a scheme from its early days, encouraging customers to return product containers to its manufacturing facilities.

industry-news

January 17, 2019 Industry News, News


Vitamin D has overtaken vitamin C as the UK's most widely used single vitamin according to a new research published by Mintel.

industry-news

January 15, 2019 Industry News, News


Animal rights campaigners took over Brighton-based alternative supermarket HISBE this month for a second time in protest at what they call the retailer's 'false advertising'.

industry-news

January 15, 2019 Industry News, News


A landmark study conducted by researchers at New Zealand's University of Otago has revealed a direct link between higher intakes of dietary fibre and whole grain foods and a reduction in the risk of a heart disease, diabetes and colorectal cancer. 

news

January 2, 2019 News


Pukka Herbs has relaunched its popular Detox tea under a new name – Feel New – following the ASA ruling in May 2018 that whilst Pukka could continue to sell the tea, it could not advertise it in the UK (We'll keep selling 100% legal Detox tea'). Pukka has now changed the name and reviewed […]

news

January 2, 2019 News, Retail News


The owner of a Leamington Spa juice bar who pleaded guilty in August to breaching the EU Nutrition & health Claims Regulation, has had the fines imposed on her cut by an appeal judge. The Pure & Raw juice bar had made a series of unauthorised claims in store and on its website – including […]

industry-news

December 4, 2018 Industry News, News


The Health Food Manufacturers Association has written a formal letter of complaint to the BBC about a controversial BBC2 Horizon programme about the food supplements industry.

industry-news

November 30, 2018 Industry News, News


A TV doctor, specialist health food store and industry body feature prominently in a film created for Viridian Nutrition on bringing lifestyle medicine to the mainstream. Created in partnership with the College of Medicine and ITN Productions, the film – introduced by national newsreader Natasha Kaplinsky – explores social prescribing and looks at organizations who […]

food-and-drink

November 20, 2018 Food and Drink, Organic


England's chief medical officer has urged people to eat meat reared under organic or other high-welfare standards to help tackle the growing crisis of antibiotic-resistant superbugs. 

industry-news

November 15, 2018 Industry News, News


UK-based organic herbal tea and supplements specialist Pukka Herbs has become only the 13th company in the UK (Tesco, Marks & Spencer, and Coca Cola European Partners being among the others) to have its climate goal – to be zero carbon by 2030 – validated by the Science Based Targets initiative (SBTi). Confirmation comes shortly […]

company-news

November 13, 2018 Company News, News


Scottish Private Equity firm Inverleith LLP has announced it has taken a majority stake in specialist British chocolate brand Montezuma's, in a multi-million pound deal. Montezuma's has established itself as one of the largest leading independent British manufacturers of premium artisanal chocolate, including organic, non-dairy and vegan ranges. The company has prided itself on maintaining […]

industry-news

November 1, 2018 Industry News, News


The long-time editor of Waitrose Food magazine has resigned after suggesting a series on 'killing vegans, one by one'.

news

October 31, 2018 News


European dairy cooperative Arla is aiming to build on the success already seen in Denmark and China by extending its Baby&Me Organic brand into the UK market.

company-news

October 31, 2018 Company News, Food and Drink, News, Organic


Wessanen-owned organic and Fairtrade tea brand Clipper is launching what it is claiming is the world's first plastic-free, non-GM and unbleached heat-sealed tea bag.

industry-news

October 29, 2018 Industry News, News


Deepening public and political consternation around plastic pollution is becoming a 'dangerous distraction' from a far bigger challenge – the urgent need to control climate change.

industry-news

October 17, 2018 Industry News, News


Leading organic organisations and industry thought leaders – including Organic Sweden, Eosta BV, Business Sweden, Coop, Grönsakshallen Sorunda, Moreganic Sourcing AB, Organic Farmers & Growers UK, Natural Products Global, Ekoweb, Euromonitor International, and EkoMatCentrum – will join an impressive speaker line-up in the the Nordic Organic Food Fair's Organic Theatre, over 14-15 November, at MalmöMässan […]

food-to-go

October 12, 2018 Food To Go, Industry News, News


Coconut yoghurt brand CoYo hit back at Pret a Manger this week, after the sandwich chain blamed a contaminated batch of dairy-free yoghurt for the death of a customer in its Bath store in December 2017.

industry-news

October 11, 2018 Industry News, News, Retail News


Holland & Barrett (H&B) has launched Healthbox, a new online, personalized UK subscription service for vitamins, minerals and supplements, using advice and recommendations from qualified nutritionists.

industry-news

October 8, 2018 Industry News, News, Retail News


Specialist consumer brands investor Inverleith LLP  has taken a majority stake in Planet Organic, the London-based health and wellbeing supermarket, food-to-go chain and online retailer. Inverleith has injected equity into the company with the aim of expanding the existing store footprint in London, to more than double the current portfolio of stores over the next […]

news

September 12, 2018 News, Organic


A no-deal or hard Brexit would be a 'complete catastrophe' for UK organic exporters, a prominent organic business leader warned last weekend. 
More from

Natural

Products Sponsored